"I have moved to a new apartment which is narrow with one living room, one kitchen and one bedroom. Any suggestions for selecting coffee tables for small spaces?" – Andrew asked in a community. 
Actually, not all people own a big house or a large living room. Thus coffee table may be awkward since it always stands between the TV unit and sofa,and influences walking in the small living room. However, coffee table would strengthen the decor style of your home and becomes an important part of a functional living space. Don't worry. No matter how narrow your living room is, there must be a suitable coffee table for it.
POVISON provides hundreds of coffee tables in different styles for all customers, including the small but functional end tables. Browse and choose the appropriate one for your beloved living space.
Contents:
Part 1. Top 10 Small Coffee Tables for Small Living Room
Part 2. Guide to Choose A Narrow Coffee Table for Your Room
People Also Read:

What is the best way to store shoes in a small space?
Top 10 Small Coffee Tables for Small Living Room 
Best Lifting Coffee Tables for Narrow Space
Lifting or nesting table design is flexible for small space. The lift top tables can well hide the storage space if it is not in use, while the tabletop can be lifted up for extra space and fit for different heights.
Colors: Brown & White; Smoky & White
Size:
High Table: 23.62″ Diameter x 17.32″-22.83 H
Low Table: 31.5 x 31.5 x 11.81 inch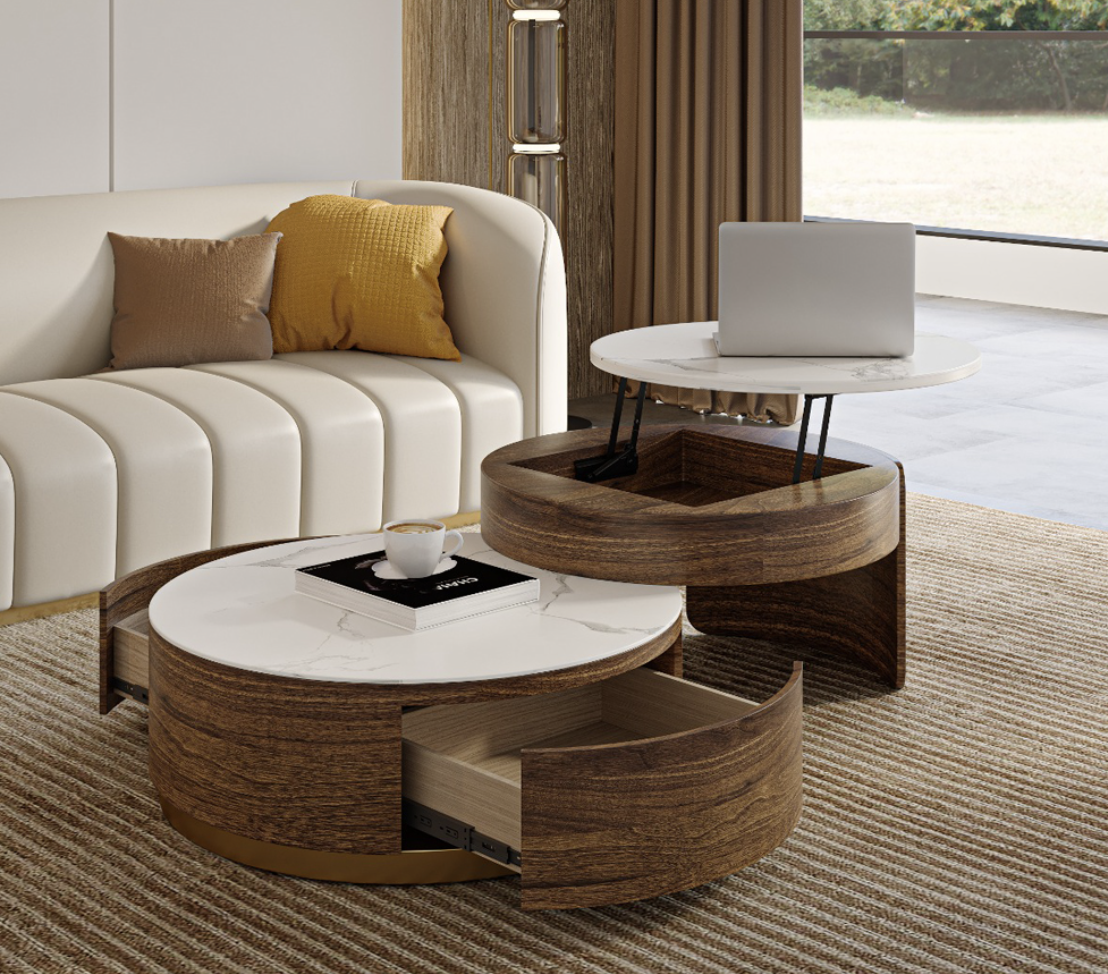 This round coffee table set of 2 provides ample storage for keep daily item organized. The higher table with 23.62″ width is featured with hidden storage and a lifting table top, while the lower one with two drawers is 31.5'' wide and can be seamlessly pushed under the higher one. Use them together, apart or in nesting mode to best suit the size of your living space.
Colors: White & Brown
Size: 31.49 x 31.49 x 17.71 inch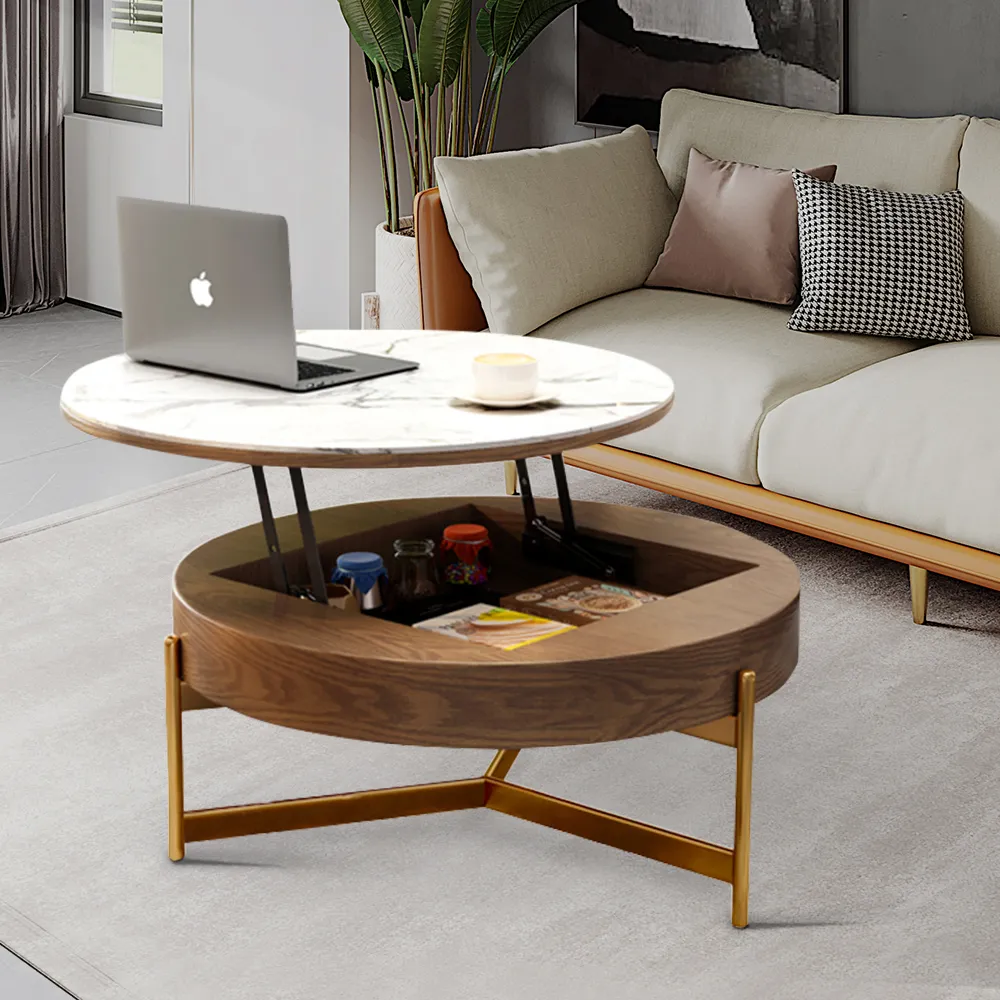 This small round coffee table brings white sintered stone tabletop, MDF body and metal legs together. The versatile table can be used as a living room table for chatting and drinking, as well as a office table when lifting the tabletop. The lift-top design of the small table makes itself a focal point of your home. Additionally, you are able to hide your clutter with the built-in compartment to keep your living room neat and chic.
Best Round Coffee Tables for Small Spaces
Here comes some coffee tables or cocktail tables in simple design. Without complex pattern and multi-functionality, they work as the side table or tea/coffee table only, but fit perfectly for narrow parlour room.
Colors: Smoky
Size:
S: 19.69 x 19.69 x 18.9 inch
L: 23.62 x 23.62 x 15.35 inch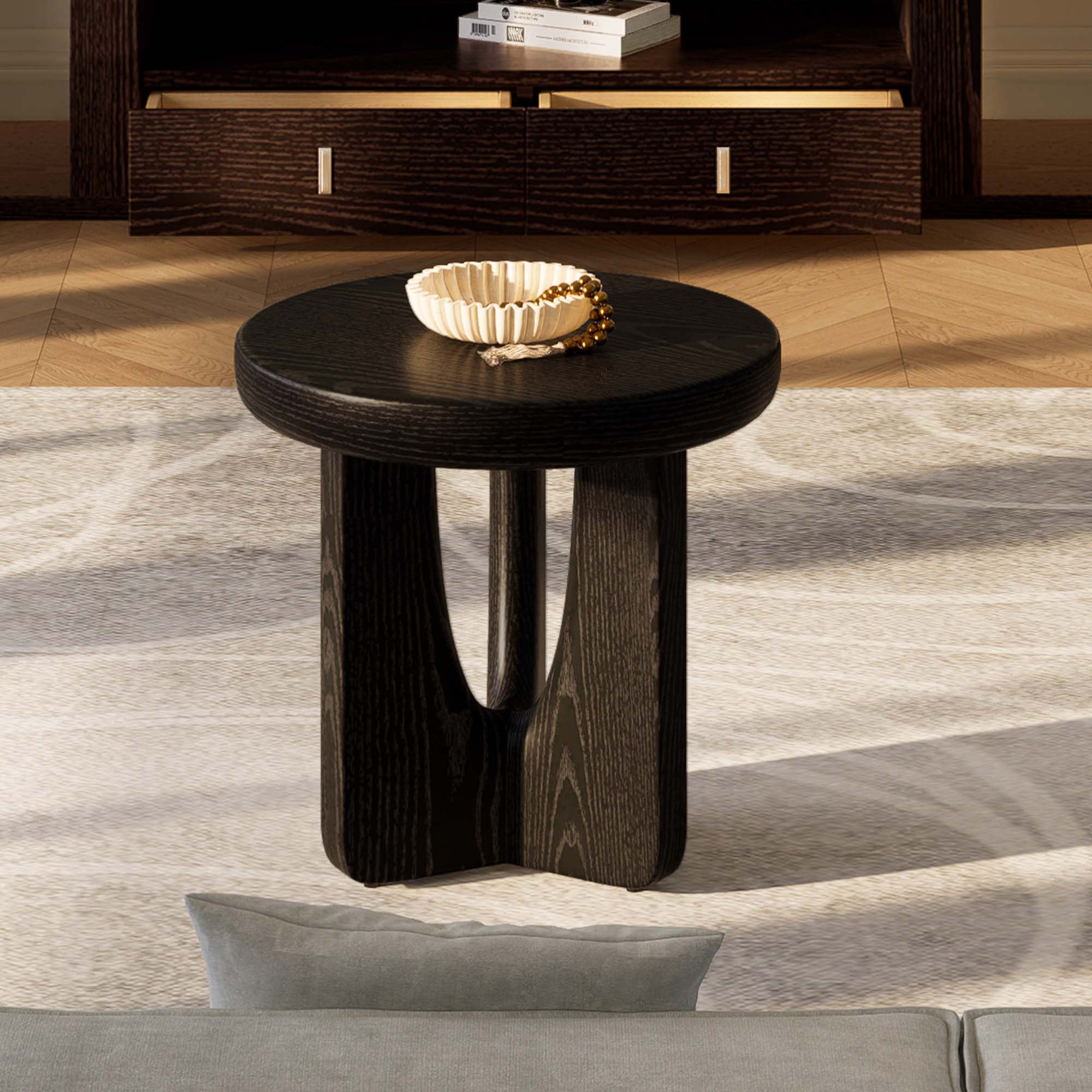 It is one of the best small coffee table ideas. The round coffee table comes with smoky MDF tabletop and three-panel pedestal, making itself perfect for a contemporary and modern living room or even outdoor space. Without drawers or compartments, you just are able to place the items on the tabletop. It is able to work as a coffee table or side table for enjoying a cup of coffee or tea. Such a coffee table set fits well for most sofa, accent chairs and rug styles. 
Colors: MDF
Size: 17.72"D × 22.05"H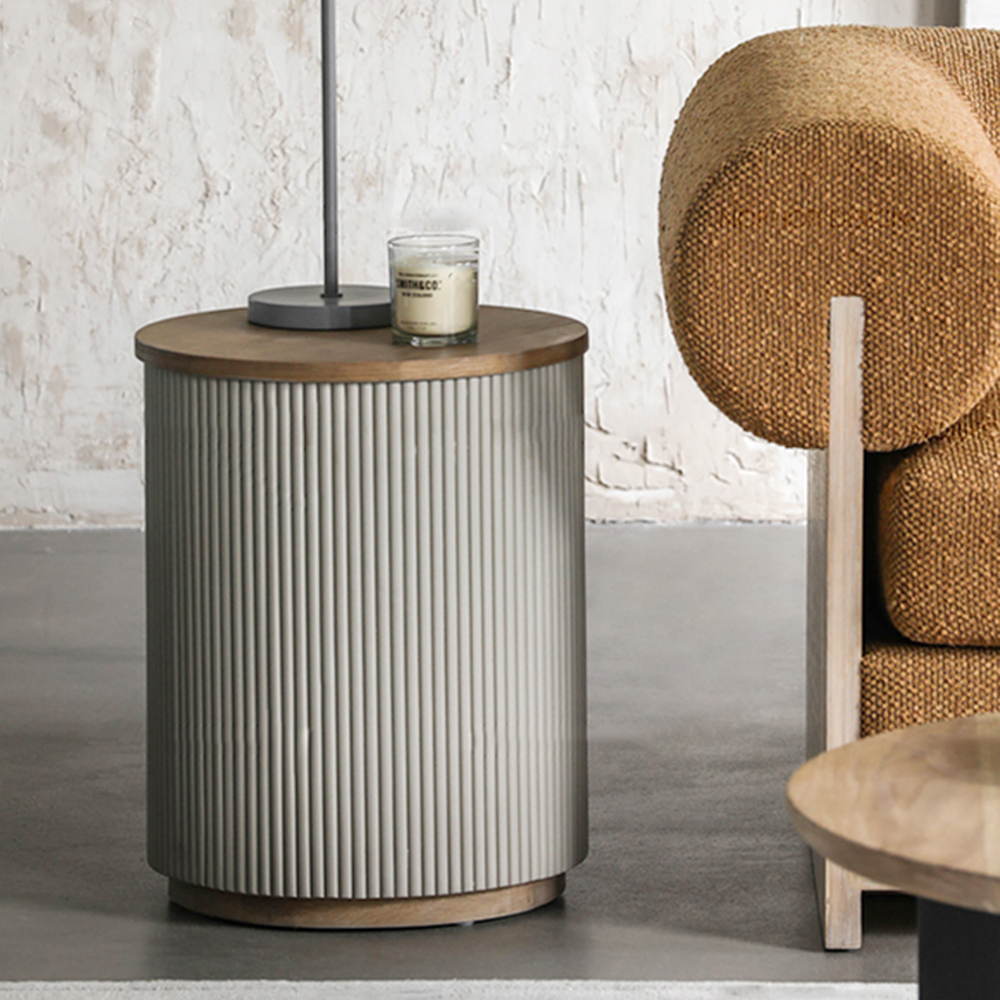 This is another minimalist coffee table for small spaces, which looks delicate and awesome but affordable. Crafted from high-quality wood veneer tabletop and cylinder base, the striped coffee table fits well for minimalist and chic small house.
Colors: Gray
Size: 18.5″Diameter x 17.72″H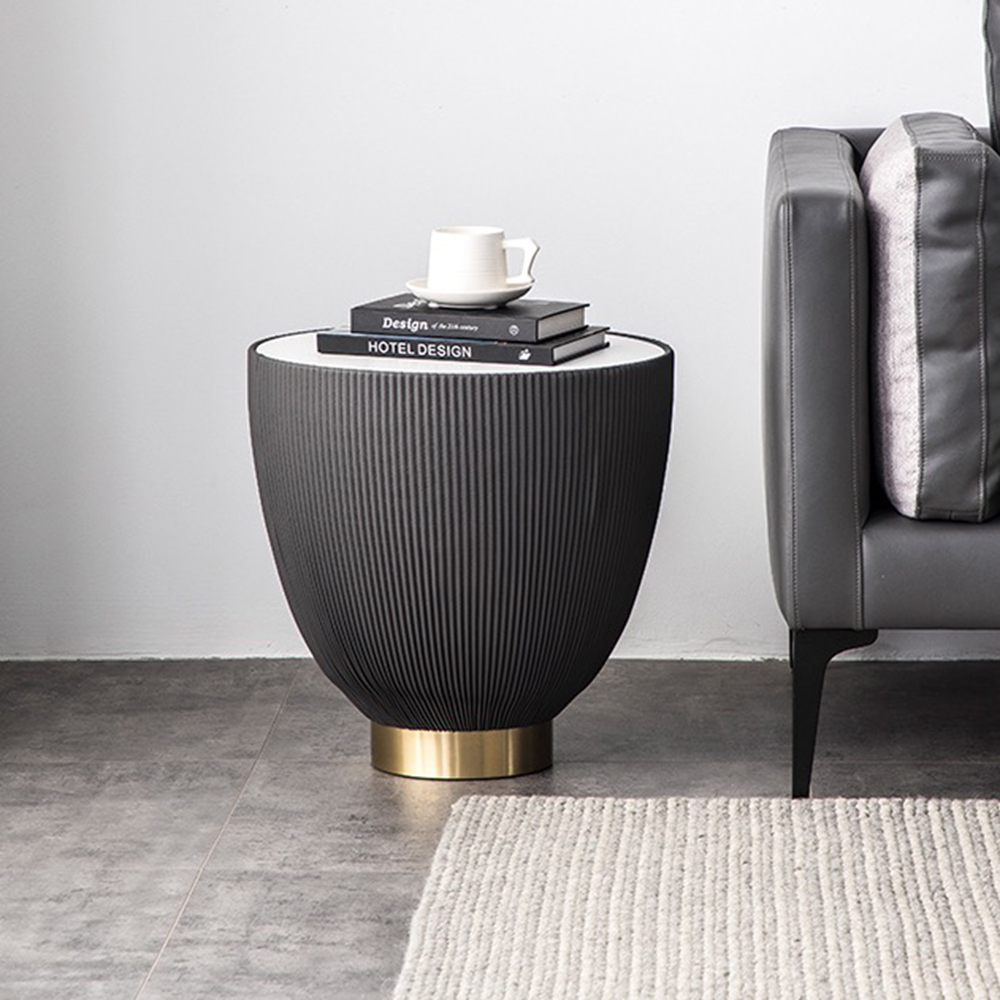 The sintered stone topped coffee table is hemmed with PU lether, featured with drum and bowl shape. What's attractive is its golden aluminum alloy base and ribbed pattern of the PU leather upholstery. The tabletop can support cups, books, and some odds and ends. It is easy to clean and move anywhere and its 18.5 inches diameter is right for cramped living room.
Stunning Square Coffee Tables for Small Spaces
Colors: Dark Wood
Size: 19.69 x 19.69 x 22.24 inch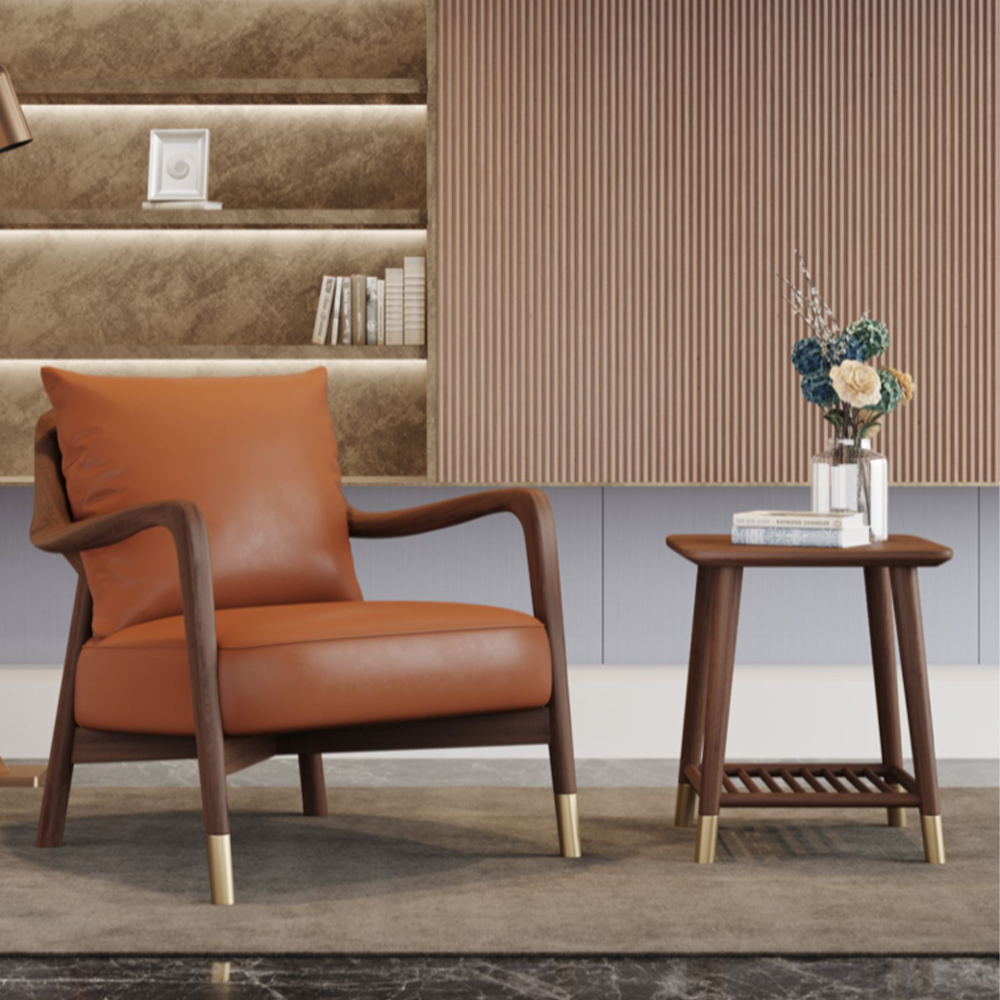 The simplest square coffee table is made of solid wood. The unique natural wood pattern makes it fit for retro, farmhouse and industrial style. The two layer tabletop can contain books, table lamps, clock and more, which also can work as bedside table. Please select based on the available coffee table size for your own living room.
Colors: MDF & Glass
Size: 17.72 x 16.54 x 19.69 inch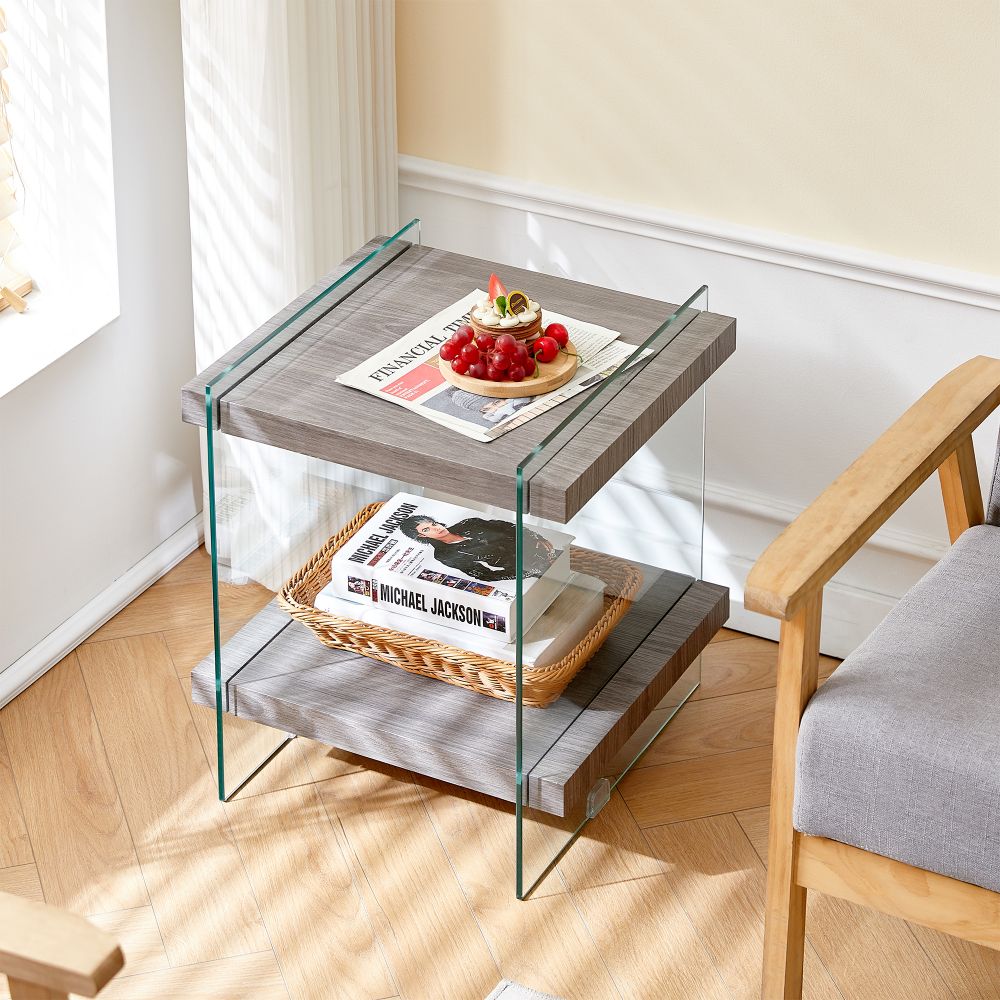 Crafted with 8mm tempered glass and premium MDF shelves, this two-layer coffee table makes a big difference to your living room or family room. It is also protected by anti-slip PVC. With 17.72 inch width, it can be versatile in various rooms.
Best Narrow Coffee Tables with Inspired Design
Colors: Golden
Size: 24.8 x 16.54 x 19.69 inch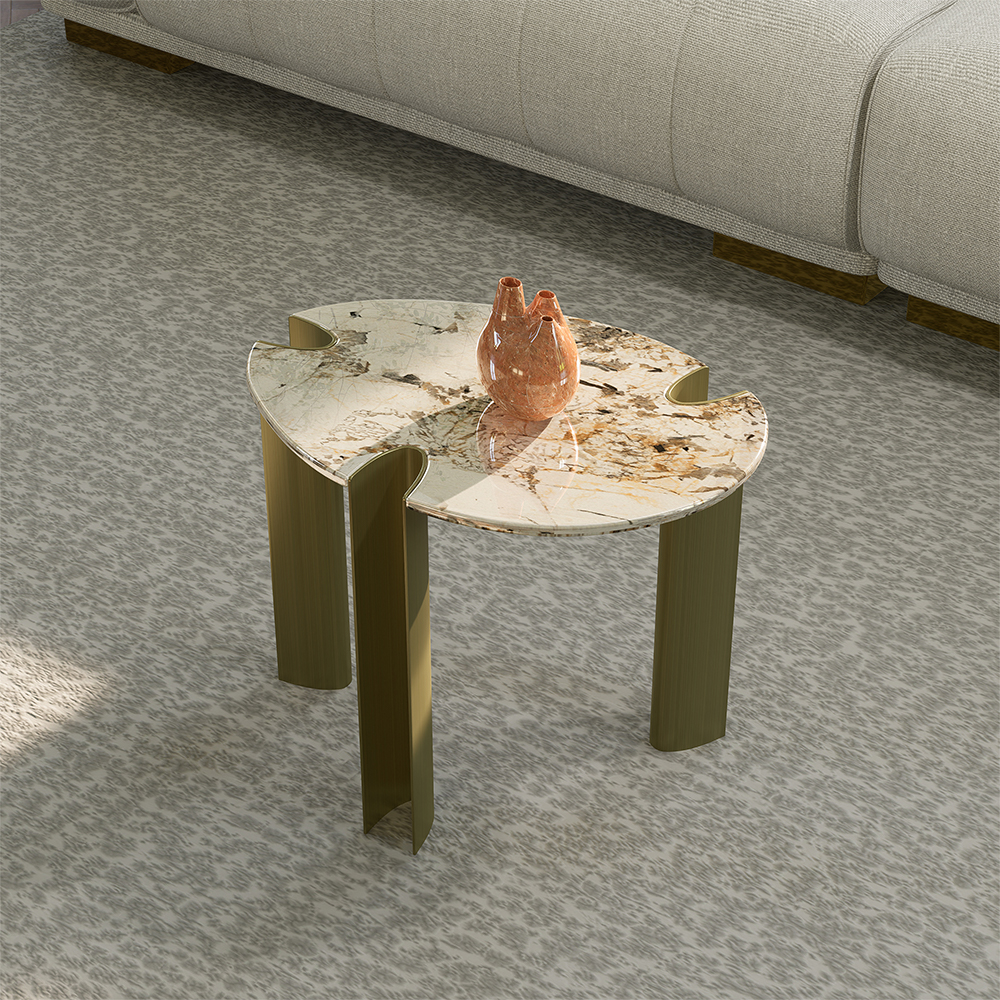 This table with unique creative design can work as a coffee table, an accent side table or even a cocktail table. The irregular marble tabletop and 3 metal legs will add luxe vibe to your small living room. 
Colors: White
Size: 17.71″ x 17.71″ x 23.62″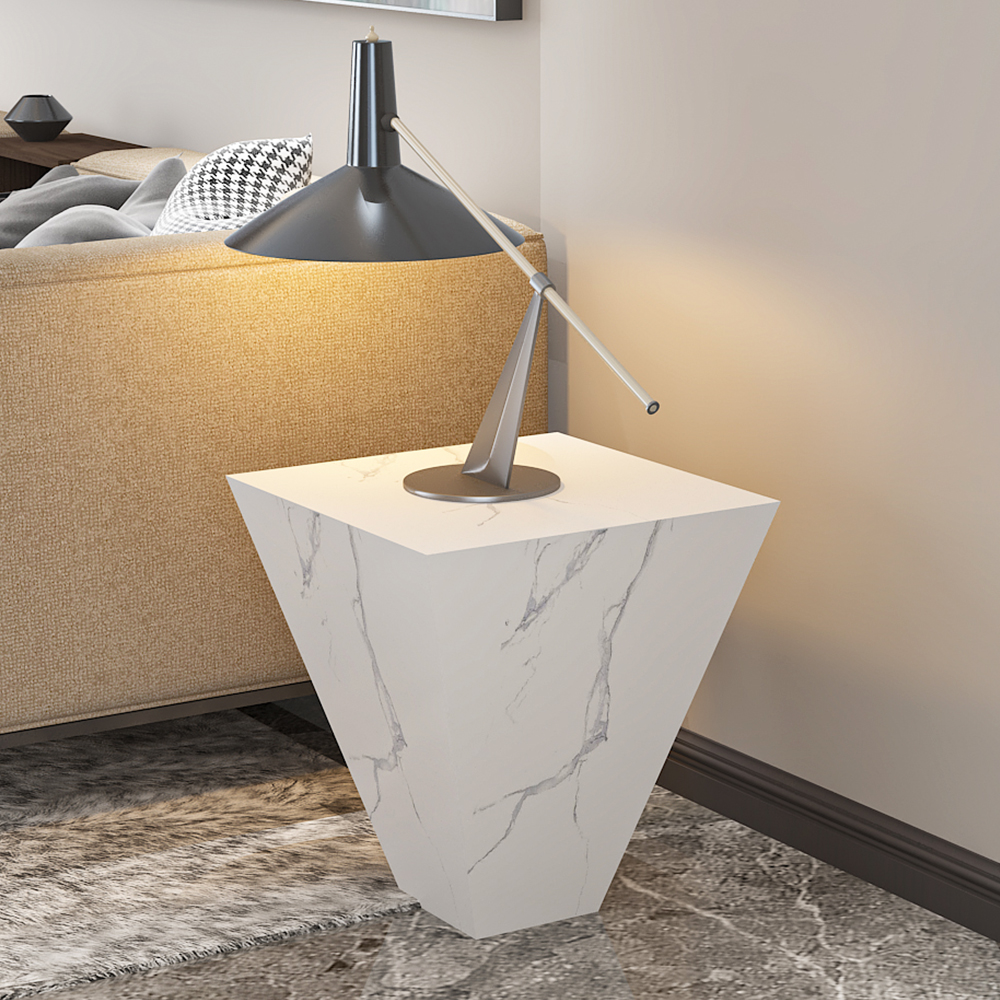 For suiting for a small living space, the narrow marble table with square tabletop is designed with 17.71" width. Its trapezoid base can create a chic appearance and ensure firmness and stability. The whole artistic linear frame gives a stylish look to your small apartment or guest room.
Colors: White
Size: 26.77 x 20.87 x 15.75 inch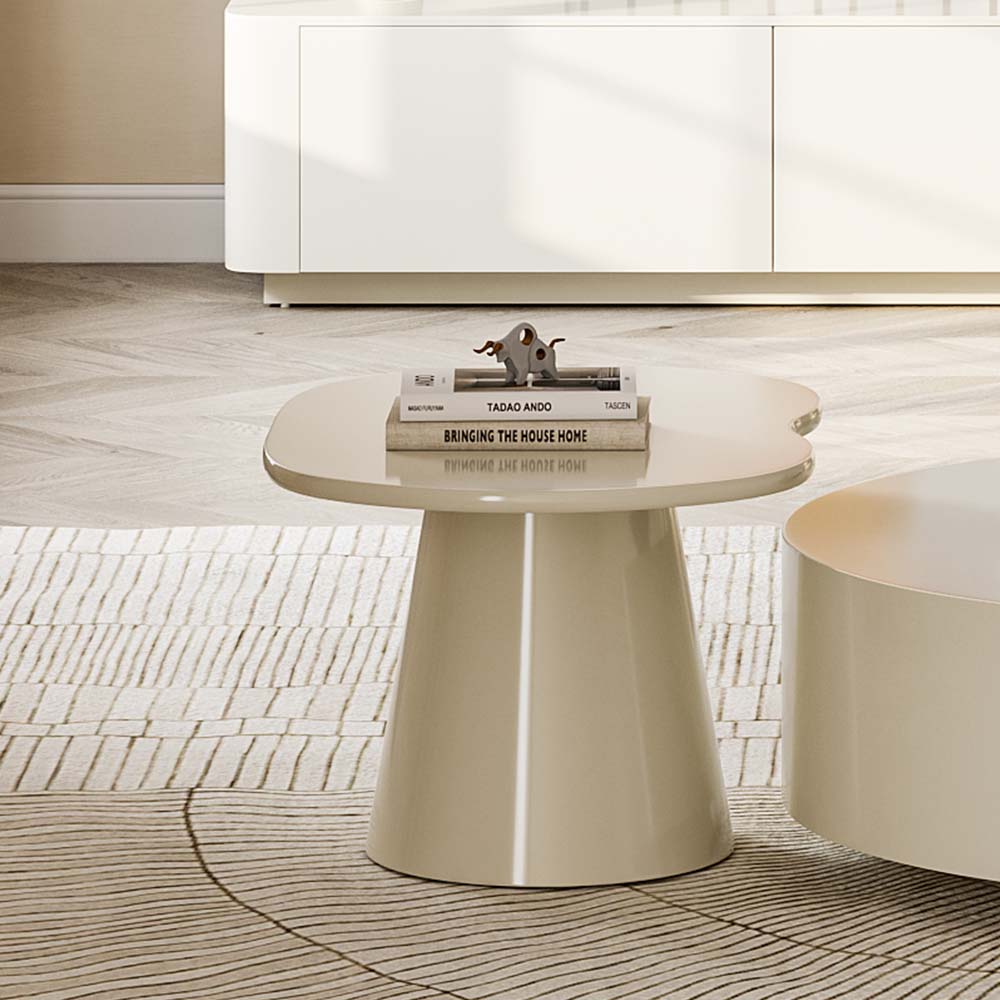 The high-quality MDF tabletop with wave edge on one side adds modern and Nordic flair to this coffee table, which also can be used as a cocktail table. The narrow but special tabletop can contain a cup of coffee and a book, which is great for reading beside the sofa and in the outdoors. Choose the small size perfectly for small living room.
Guide to Choose Coffee Tables for Small Spaces
1. Consider the size: Measurement is always the first step for home decoration and improvement. Ensure the height, length and width of the ideal coffee table. Generally, the height of coffee table would similar to sofa and the length is suggested to be about half of the sofa's length. And remember to leave enough inches (18''or more, suggested) between the table and sofa seat, especially if you have children.
2. Consider the shape: For a cozy living space, oval and rectangular table shape would usually work well and the round corner is a must for a family with kids. It is not absolute if the round coffee table is only featured with smaller diameter.
3. Consider the versatility: It is better to get a versatile table in the cramped space. For example, it can work as both a coffee table and side table or bedside table; or comes with stools; features with built-in storage. The multipurpose furniture is both space-saving and money-saving. The coffee table with extra seating is the best choice for entertaining guests in the small living room, as well as a flexible table with extenders.
4. Consider the budget: All shopping decisions depend on your budget. If you have limited budget, choose the items with free shipping.  POVISON provides free shipping on any furniture, so shop the ideal coffee table flexibly from POVISON store based on your available budget.
(Updated on 2023/12/5: Modified some product description and removed the out-of-stock items.)