As more people embrace minimalism and sustainable living, tiny homes are becoming an increasingly popular choice for those who want to live with less. Now we can find various interesting and stylish tiny homes on Pinterest. However, living in a small space requires some clever planning to make the most of every inch. In this article, we'll explore the tiny home storage ideas for maximizing space, focusing on efficient storage and organization.
Tiny Home Storage Ideas to Maximize Space
Think about Vertical Space
Thinking vertically is key to maximize the space in a tiny home. By utilizing the vertical space in your home, you can make the most of every square inch. One way to do this is by installing shelves, racks, and hooks on your walls. These can be used to store items like books, kitchen supplies, and even clothing.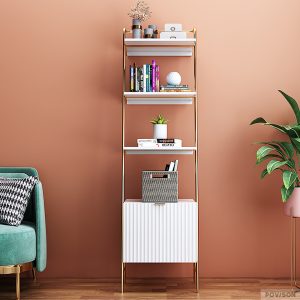 Another option is to use vertical storage units, such as tall bookcases, dressers, and cabinets. By opting for these types of furniture, you can store more items without taking up additional floor space.
Pick up Multi-Purpose Furniture
In a tiny home, every piece of furniture should have multiple functions, especially for storing end. For example, a sofa bed can serve as both a comfortable place to sit and a place to sleep. A coffee table with storage can be used to store items like books and blankets, while also functioning as a place to eat or work.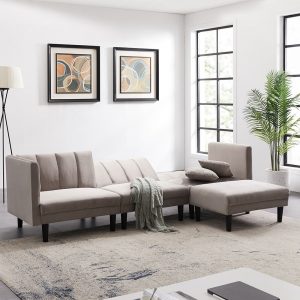 Other multi-purpose furniture options include ottomans with hidden storage, fold-out tables, and storage benches. When choosing furniture for your tiny home, think about how each piece can serve multiple functions. Actually, the multi-functional furniture has always been the popular choice not only for the tiny home, but also for the apartment, condo and even single-family house.
Embrace Minimalism
People living in a tiny home must tend to keep minimalist lifestyle. Get anything simple and organized. This means being intentional about what you bring into your home and being mindful of what you already have. The fewer items you have, the easier it will be to keep your space organized and clutter-free.
To embrace minimalism, start by decluttering your home. Get rid of items that you no longer use or need, and consider donating or selling them. Then, be mindful of what you bring into your home. When shopping, ask yourself if the item is something you truly need, or if it will only add to the clutter in your home.
Maximize the Use of Hidden Storage
In a tiny home, every available space is valuable. That's why it's essential to utilize hidden storage options. This can include using under-bed storage containers, installing pull-out pantry shelves, and utilizing the tiny home stairs with storage features.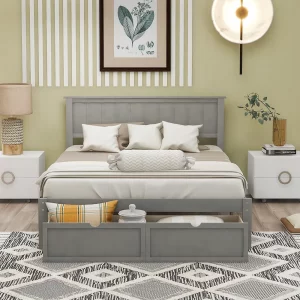 Other hidden storage options include using a hollow ottoman as a place to store blankets or pillows, hanging baskets on the back of doors, and using magnetic knife holders to store kitchen utensils.
Organize with Intention
Effective organizing with intention is essential in a tiny house. This means having a specific place for each item in your home and ensuring that everything is put away in its designated spot.
To organize with intention, start by creating a system for your home. This can include having designated storage areas for each type of item and labeling drawers and cabinets. By organizing your home in a specific and intentional way, you can make the most of your available space and leave a clean and tidy impression on the guests, as well as give yourself a good mood everyday.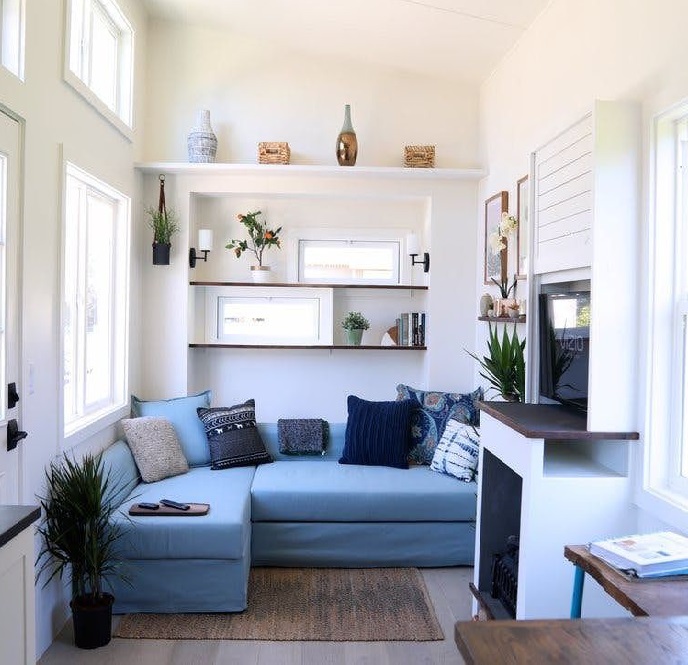 These tiny home storage tips and tricks will help you maximize your living space while creating a stylish and functional home. As you are satisfied with the living area and tend to decorate the tiny home for comfort and modernity, learn more here. Welcome to share your ideas and tips below.