As the winter snow begins to melt away and the days grow longer, it's time to shake off the winter blues and welcome the fresh air of spring into your home. Refreshing one's home when spring comes is a way to take advantage of the renewed energy that often comes with the changing of the seasons, and to create a more comfortable and inviting living space.
Why People tend to refresh their homes for spring?
Spring cleaning: Spring is a time of renewal and rejuvenation, and many people use this as an opportunity to give their home a deep clean. It's a chance to get rid of any clutter that has accumulated over the winter, dust and vacuum areas that may have been neglected, and generally make the space feel fresh and renewed.
Seasonal home decor: Spring is often associated with fresh flowers, pastel colors, and other light, airy decorations. Refreshing the home can involve swapping out heavier winter decor for spring-themed items that help to brighten up the space and create a more inviting atmosphere.
Preparation for outdoor living: As the weather gets warmer, many people start to think about spending more time outdoors. Refreshing the home can involve cleaning and preparing outdoor spaces like patios, decks, and gardens, so that they're ready to be enjoyed when the weather is nice.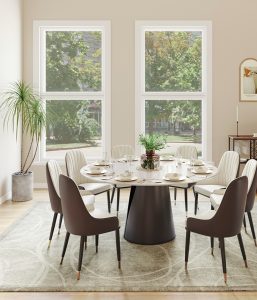 10 Spring Home Decor Ideas to Freshen Up Your Space
If you're ready to breathe new life into your space, here are ten spring home decor ideas that will help you usher in the season.
1. Bring in Some Greenery: One of the easiest ways to freshen up your space is to add some greenery to style the furniture. Whether it's a vase of fresh flowers or a potted plant, plants can add color, texture, and life to any room.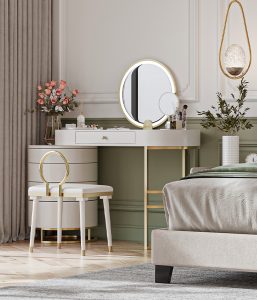 2. Play with Pastels: Spring is a time for soft colors, and pastels are perfect for creating a light and airy atmosphere. You can incorporate pastels into your decor through throw pillows, blankets, wall art, and even kitchen accessories.
3. Swap Out Your Textiles: Heavy fabrics like wool and flannel are great for winter, but in the spring, it's time to switch to lighter materials. Swap out your heavy blankets and throws for light cotton or linen ones, and switch out your heavy curtains for light, breezy ones.
4. Embrace Florals: Nothing says spring quite like flowers, and floral patterns can add a touch of whimsy and romance to any space. Whether it's a floral wallpaper, a floral area rug, or even a floral accent pillow, incorporating florals into your decor is a great way to welcome the season.
5. Brighten Up Your Space: Spring is all about light, so it's time to brighten up your space. Make sure your windows are clean and clear, add some extra lighting, and consider using mirrors to reflect light and create a sense of openness.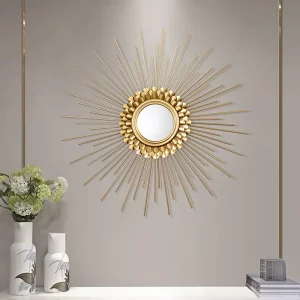 6. Add Some Texture: Texture can add depth and interest to any space. Consider adding a woven wall hanging, a rattan chair, or a fluffy area rug to add some cozy texture to your decor.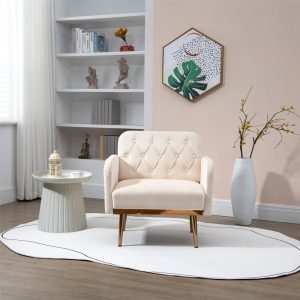 7. Incorporate Metallics: Metallics are a great way to add a touch of glamour to your decor, and they can also reflect light and brighten up your space. Consider incorporating some metallic elements into your decor, such as a shiny vase or a gold accent pillow.
8. Mix and Match Patterns: Spring is a time to experiment with pattern, so don't be afraid to mix and match. Try pairing a floral pattern with a geometric one, or a polka dot pattern with a stripe. The key is to find patterns that complement each other.
9. Focus on the Details: Sometimes it's the little details that can make the biggest impact. Consider swapping out your doorknobs or cabinet hardware for something new and fresh, or adding a few decorative objects to your shelves.
10. Add a Pop of Color: If you're feeling bold, consider adding a pop of color to your decor. Whether it's a bright yellow throw pillow or a turquoise accent chair, a pop of color can add energy and excitement to any space.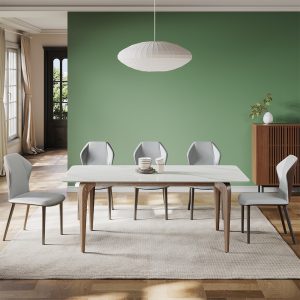 Are those spring home decor ideas practical for you? After spring home refreshing, share your great decorating masterpieces with us.