Off-Campus Apartment Checklist: How Do You Prepare for Living Off Campus?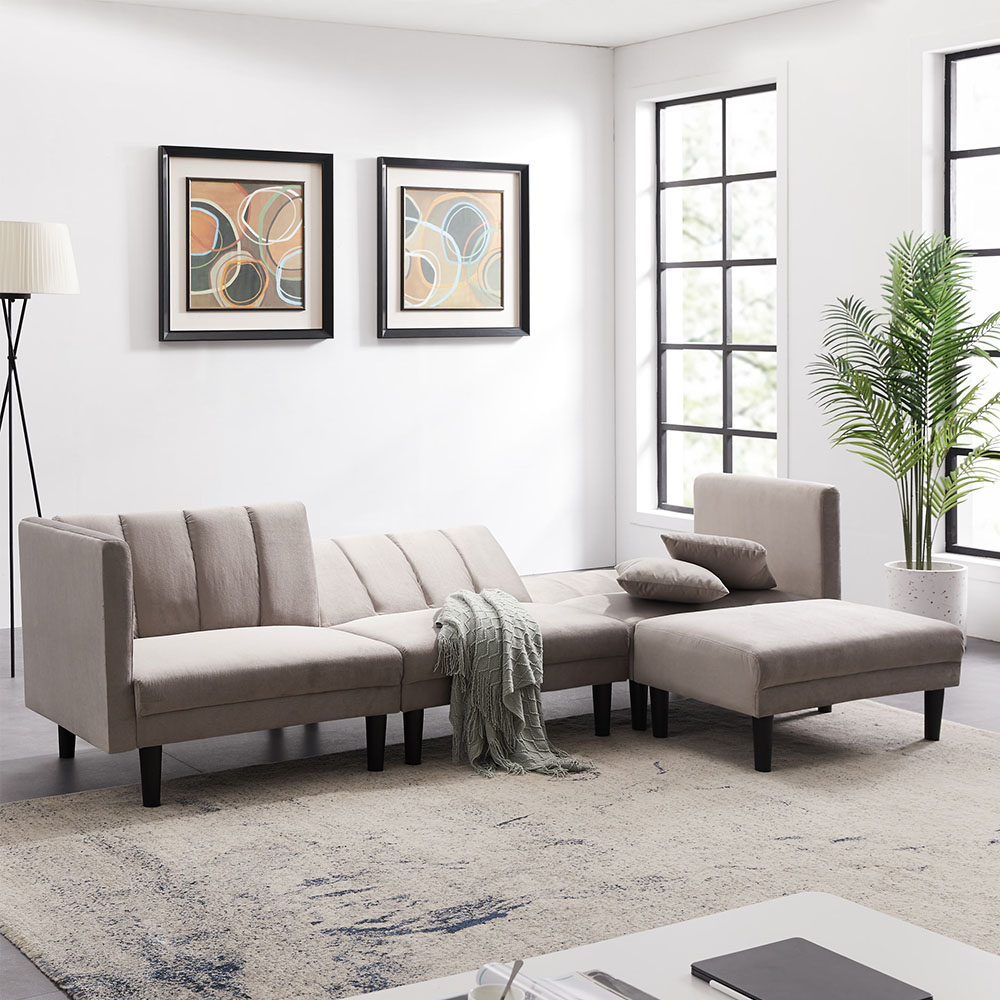 As you are making decision to continue living in college dorm room or begin off-campus living, the pros and cons of both should be known clearly and then you need to turn to decorate the selected living space. If you prefer the latter, you will have more space and freedom to enjoy yourself but if you don't want to be alone, find a sharing apartment with one or two roommates. We have mentioned how to decorate a dorm room, so now we turn to tips about the off-campus apartment living. Here's the college off-campus apartment checklist that you can prepare for your new living.
Off-Campus Apartment Checklist: Your Essentials in the New Apartment
Bedroom: It is the most important space in your apartment, no matter how small it is. You are able to upgrade your sleeping furniture and bedding, compared to the dorm room.
Mattress
Bedding, including pillows, mattress cover and pad, sheet, blankets.
Optional:
Desk
Chair/ottoman
Mirror
Bathroom: Also as the necessary part of the apartment, bathroom might be a multi-task space for shower, washing, making up, dressing, even urination and defecation.
Bath towels
Bath rug
Cosmetic organizer
Mirror
Storage cabinet
Optional:
Shower curtain
Toilet cleaning tools
Trash bin
Kitchen & Dining Room: Unlike dorm room inside the college, you can cook by yourself and enjoy the meals in the individual spaces in your new apartment. Thus it is also in need to prepare the cooking and dining essentials.
Dinnerware sets
Cups for coffee or tea
Pots and pans
Cutting board
Knife sets
Food and drinks storage cabinet
Dish-washing sets(towels, soap, drying rack, etc.)
Living Room: No matter how small your living room is, it is necessary and interesting to complete your living room, which will create comfortable and relaxing space for leisure.
Study: A study space is a must for a college student. You will reading, writing, do experiments, prepare for exams in it so the following furniture must be included in the off-campus apartment checklist.
Laundry: If your apartment has a single laundry space for laundry and cleaning, make it organized with:
Laundry basket/bag;
Drying racks, rod and hooks
Ironing board
Cleaning tools (broom, dustpan, gloves, etc.)
Decors and Supplies: The decorative items and some supplies may be not necessary but they might refresh your apartment and bring new style to your life. Sometimes, they even become the eye-catching item in your off-campus home.
Lighting: table lamps, floor lamps, wall sconces, twinkle lights
Picture frames
Accent mirror
Accent clock
Accent pillows
Plants
Tips to Pick Up the Furniture for Off-Campus Apartment
As a student, the budget on apartment furniture is usually tight and you also should be a bit more frugal, so that there probably would reduce the financial stress of your parents.
1. Consider your budget and decide solutions to get the furniture
Budget is always the first element to limit your options so please make your budget clear, e.g.: $500, $1000 or more for the all furniture pieces or just for one room furniture. On the limited students' budget, you need to think which ones must be new and which ones can be borrowed or second-hand.
2. Think of the time you spend using certain furniture
The acceptable budget on each furniture should be different, based on your spending time on it. If you will spend too much time in working on projects, writing papers or reading, why not choose a large and useful desk for your apartment even though it is a little more expensive than what you expected? It is worthy to pick it up. On the other hand, if you'd like to lie on the sofa frequently, you can invest more in a comfortable sofa. In addition, as your apartment is narrow and you cannot bring both coffee table and dining table in, it is also wonderful spend more in shopping a multi-functional table.
3. Whether it will be your long-term piece or for temporary use.
This apartment may be just for temporary living so you don't need to spend too much on it. Renting and shopping for the affordable apartment furniture are not the bad choices for off-campus housing. If you will live in the apartment for a long time, maybe 10 years, it is nice to invest in the high-quality furniture. Anyway, it is up to you. Some students would shop an expensive furniture piece for short-term use but they would sell the pieces after graduate, which is also a great idea.
4. A piece of multi-functional furniture is better.
Compared with the dorm room living in college, it is flexible to opt for the furniture. A movable dresser with mirrored makeup vanity and a single dresser without other features, which one will you choose? A bed with storage drawers is better than an ordinary bed for an apartment. It is also fantastic to get a sofa bed in living room so that you can extend it as bed to accommodate a guest for the night.
I think picking up furniture is not a big headache now. When the apartment gets settled, you are able begin your new semester life. Enjoy your off-campus apartment living.