People may opt for marble dining tables or counter-top for their kitchen and dining room due to its versatility in designs, durability and unique patterns, even though it owns some natural flaws, which also can make itself as the one-of-a-kind product. However, it is a little troublesome to protect and clean the marble pieces. Let's explore why and how to take care of the marble dining table.
People Also Read:
1. Is marble table hard to maintain?
Yes. There are some whys:
Marble is softer than granite, so pay more attention to prevent it being damaged, scratched and chipped.
The raw material of marble is carbonate minerals, alkalescence in PH property. Thus the acidic compounds will harm the marble table, but there are plenty of commonly-seen acidic food, drinks and articles in our daily life. For example, wine, juice, beer, tea and more would damage the surface of the marble table.
It is also sensitive to heat so try to avoid the high temperatures or long heating.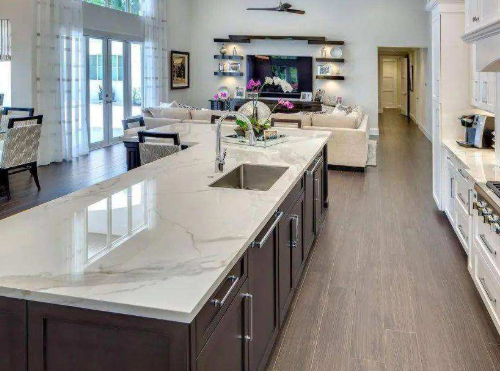 2. How do you maintain a marble tabletop or countertop?
Mable requires careful and patient maintenance, especially as tabletop or countertop. How to protect marble table from stains and care for the marble tabletop should be learned after you pick up the marble dining table or coffee table.
Clean up the spilth as soon as possible
Once the drinks spill out on the tabletop, including the water, please mop them up speedily. Don't let the spiltch stay on the marble tabletop for a long time, even a minute, since the marble is porous even though it is highly polished. Furthermore, the surface will be easily and quickly corrupted by the acidic and alkali items. If the oil and colored stains are hard to be wiped, apply some natural soaps with neutral PH property.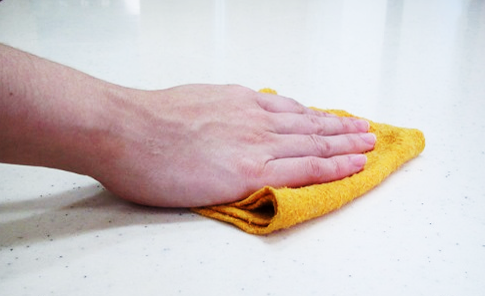 Daily cleaning
Keep your marble dining tabletop and countertop clean every day. Please use the clean and soft cloth and sponge to wipe table surface. The warm water (no hot water) and neutral washing liquid can be appropriately applied. Refuse to use the vinegar, Windex or bleach. If you have no ideas on the detergent, get help from the sellers.
Regular Maintenance
If you hope your marble table for long-term use, seal the tabletop or countertop every year or in a regular time. When you should get it sealed? If you cannot see the bead shape when the water drops down on the surface, it is time to seal it. It will refresh your table and prevent it being damaged. Actually not all marble tables need to be sealed. If you don't tend to DIY to seal, turn to the professional organization for help.
Prevention
You can take some preventive measurements to care for marble tables. Coasters for the drinks and pans mats are beneficial to protect the marble top. Moreover, don't directly place the plants onto the marble tables, which might etch the surface, so please put a vase or mat under the plants.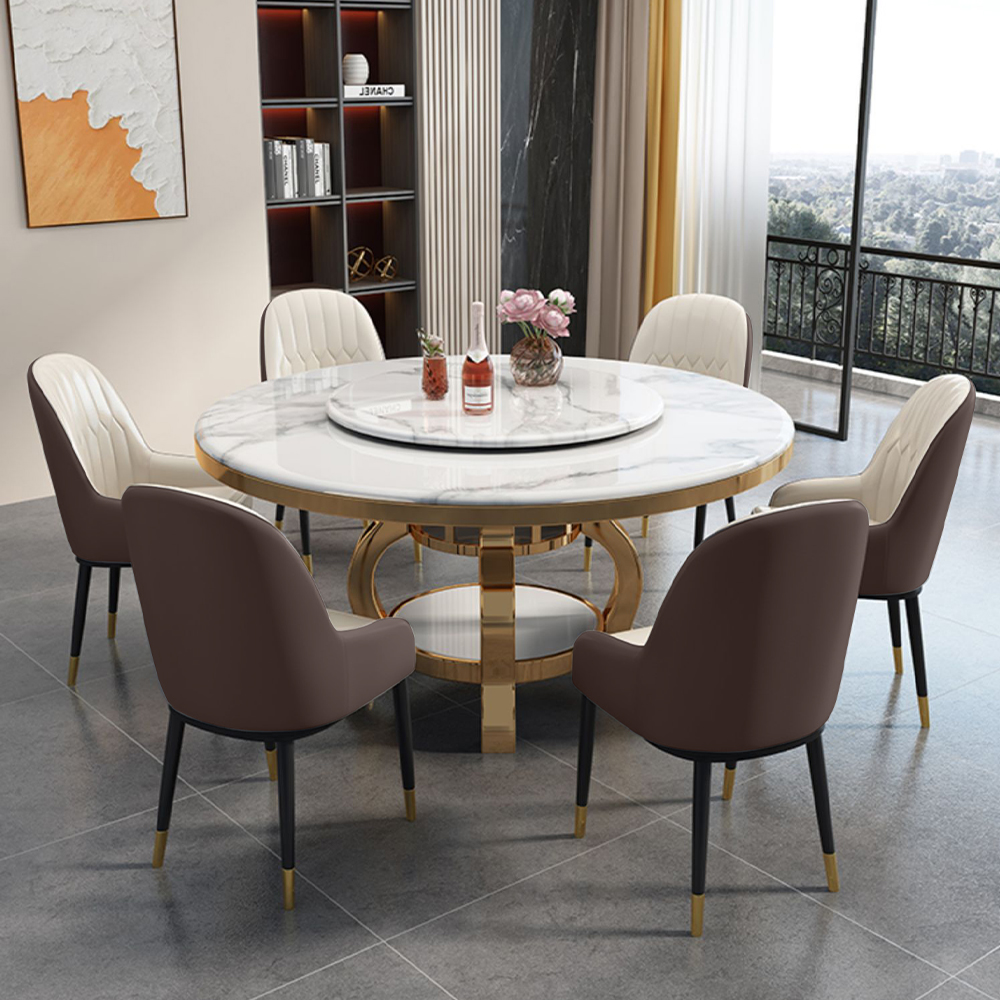 FAQ:
Is baking soda safe for marble?
Baking soda is alkaline but it efficiently remove some stains. Just slightly and partially use the baking soda cleanser to wipe the dirty.
Does vinegar harm marble?
As the acidic cleaner, vinegar is bad for the marble and easy to etch the surface. Lemon, vinegar, ammonia are harmful. If they splash onto the tabletop, clear up immediately.
Now you might have decided to buy or not buy marble dining tables.
If you tend to find another material for dining table, sintered stone tabletop is not a bad choice due to its resistance to heat/stain/scratch.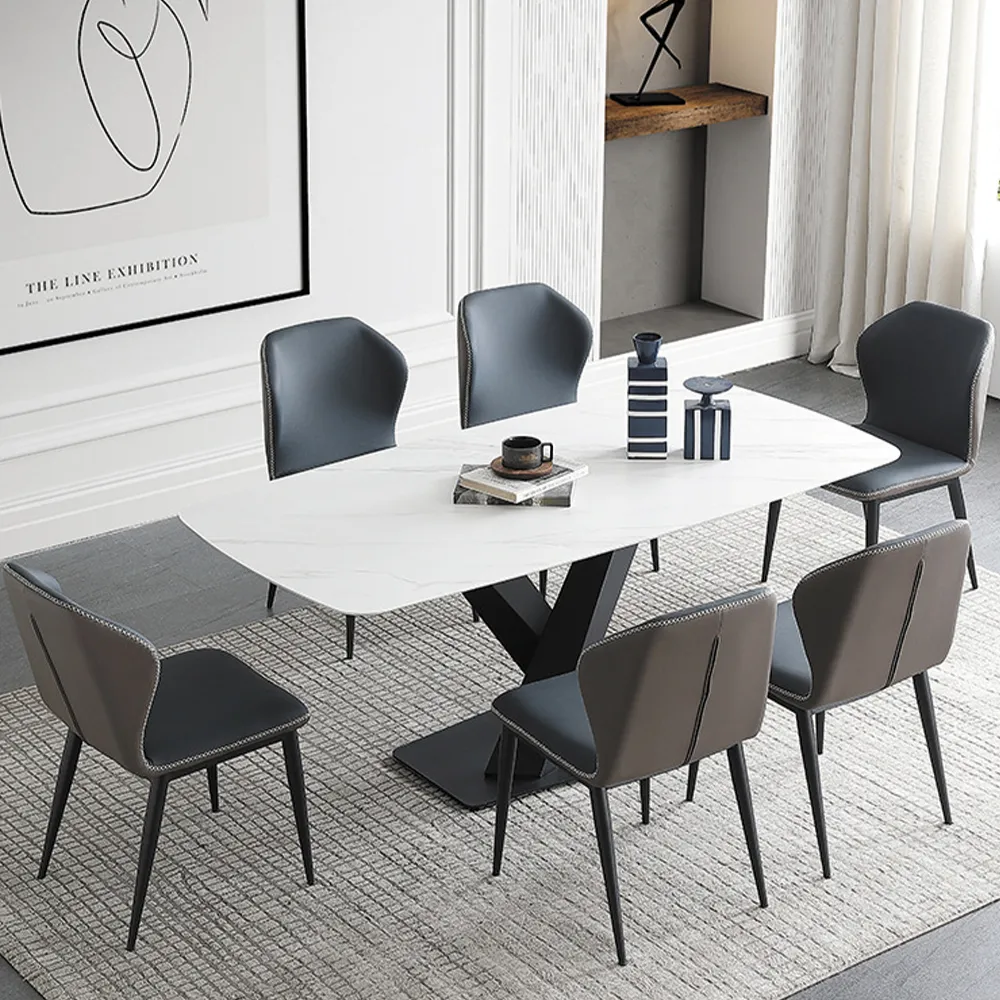 If you are still the marble table lover, there are various marble dinner tables for different styles and budget for you.