Sprouts and flowers are likely to create the first impression when it comes to Spring. After months of cold and dull weather, many of us feel an urge to embrace the Spring vibe and rejuvenate our place. The great energy comes with our hope for a better year and an opportunity to refresh our minds and springtime resort. There is nothing more anticipated than saying goodbye to a dreary and cold Winter and welcoming the Spring. Your home decor advisor Povison has concluded 6 easy Spring decorating ideas that are easy to follow.
People Also Read:
1. Place Your Favorite Houseplants on Shelves or Mantels of Pastel Color Tones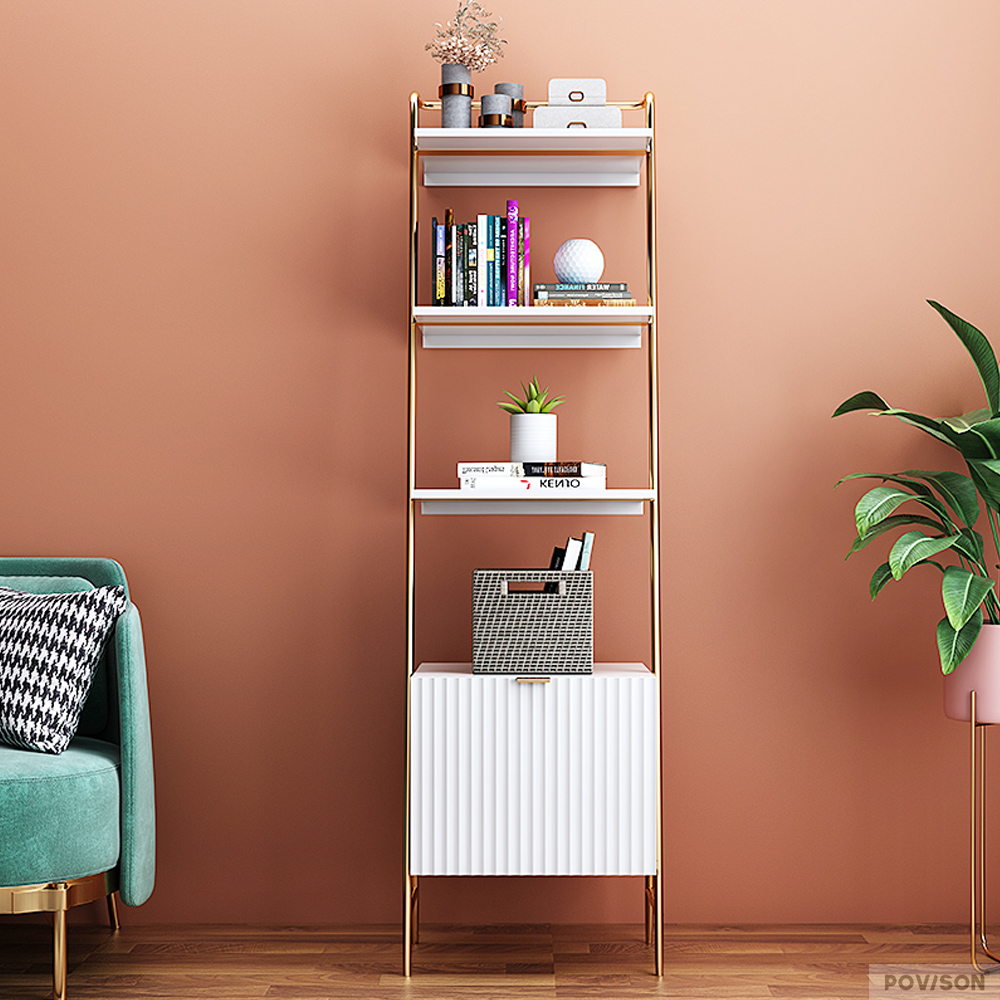 Every season comes with its unique color. No one will deny that living green is the color of Spring. Pothos Plant, Sansevieria Plant, Hoya, Spider plant, Mosaic Plant, these beautiful houseplants are easy to care for and buy from a greenhouse, retailer, or grocery store. The shelves or mantels of unpainted or pastel color tones go well with these living greens. Povison has selected some elegant shelves for your beloved houseplants. The shelves paired with tiered boards divide the houseplants in an eye-pleasing layout: Pothos Plant will trail over the edge of the pot or climb a trellis or pole. Hoya is vining over the shelf, while Mosaic Plant makes a splash of color.
2. Add Spring Bouquet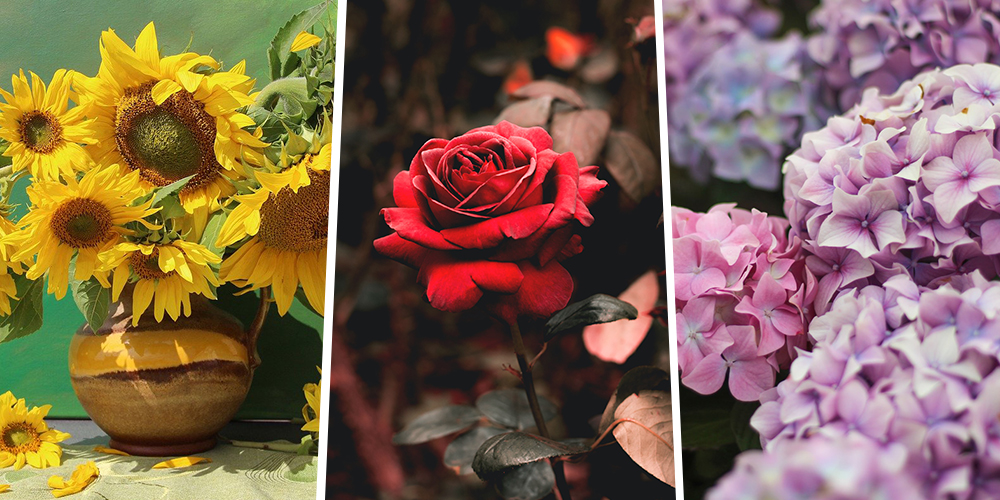 Flowers speak for the Spring and fresh-cut flowers opt for floral arrangements. Flowers are not for women only, but men as well. You see the Spring color in them and you smell the Spring fragrance that makes you smile all day. You will never regret picking up a bouquet of roses, tulips, daisies, and whatever you like when walking by a grocery store. If you are a flower person, you've known well that roses, Hydrangeas, and sunflowers (sunflowers mostly bloom in summer) are easy flowers to grow in pots. Trust Povison. They bring strong and lasting Spring vibes.
3. Add Spring Touches to The Wall
What you have on the wall brings direct visual effects and brightens the mood. Is there anything iconic on the wall of your favorite nook? Try to add something to make one. Be it an accent-painted wall, wall decor, or a wreath from your garden, you are free to have them combined or have at least one of them. If you haven't decided which items for your wall, come to check Povison's stylish wall decor options. They will dramatically change the aura of the space and enrich the wall. If you are tired of the color, you can just paint over it. If you are bored with the wall decor or the wreath, you can just change it. How convenient.
4. Bring Rattan Elements into Spring Decorating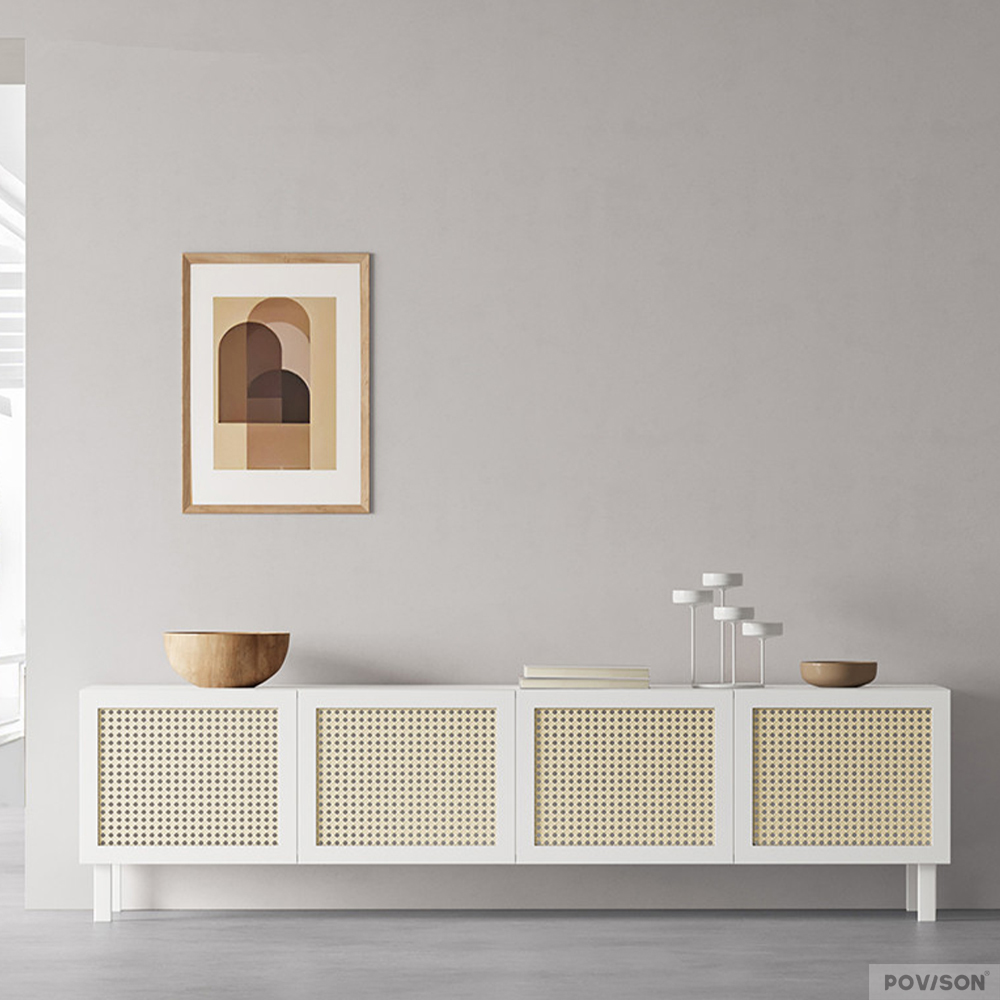 Natural elements of furniture bring you back to Spring. One of the key natural elements is the handcrafted rattan. Handwoven rattan trays, placemats, chairs are appealing additions and give off fresh fragrance. This white and elegant rattan TV stand is one of the Spring picks of Povison. You can simply add Spring-themed accessories to any furniture that enrich the texture and vibe.
5. Create a Tablescaping for Spring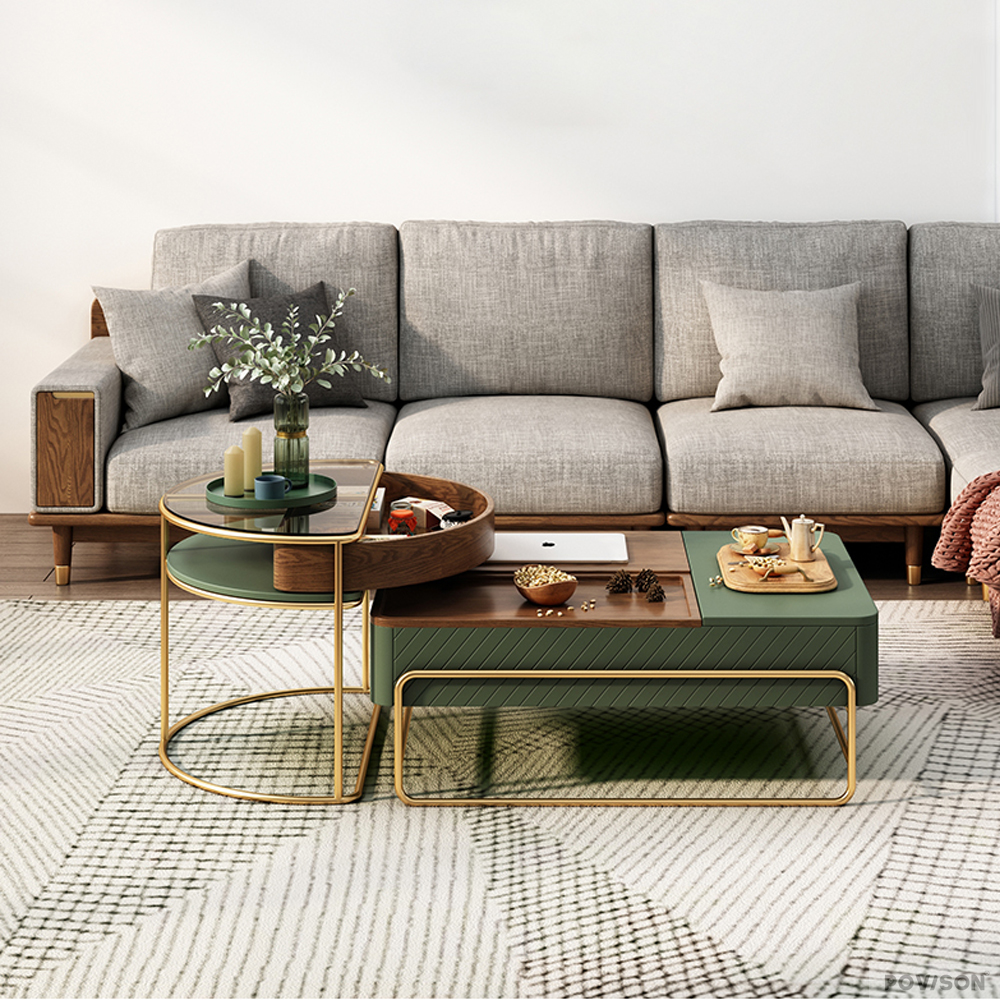 For a dining table, table runners, flowers, candles, centerpieces, placemat settings, drink coasters, and other iconic items are included in the delicate tablescaping. Every ornament goes with other items and the overall design. Povison suggests that you can make it simple when it comes to a coffee table. If you've skimmed through the ideas above, it's not hard to find that you have the basic materials to prepare for the tablescaping of a coffee table and dining table: a Spring bouquet of roses, tulips, Hydrangeas, and rattan placemats. A dinner napkin on the plate is also a ritual for a memorable Sunday meal if you prepare a steak for your loved one.
6. Let it Breathe: Breathable Fabric for Spring Decorating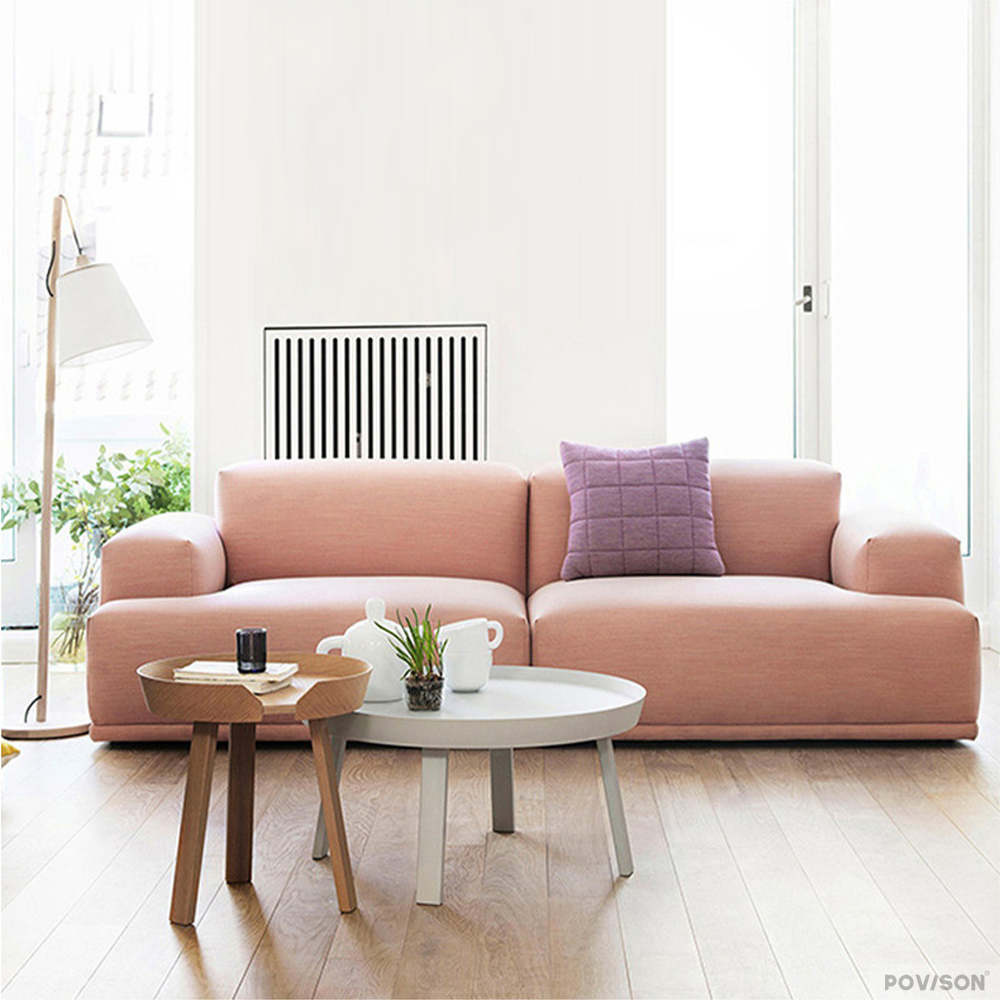 There are many ways to stay dry and ventilated in warmer and damper weather and switching to a lighter and more breathable fabric is one of the key factors. And breathability is one of the traits that Spring texture embraces. Povison's cotton-linen sofa blends the advantages of cotton and linen that is soft, strong, lightweight, and breathable, providing a non-sticky feeling in warmer weather. Cotton-linen throw pillows incorporated with spring accented patterns and a linen sofa with pastel color tone will brighten your living room and give soft and skin-friendly touch. This comfy nook helps unwind anyone after a busy day and be sure to do stretching exercises after sitting for a long day whenever possible.
From Spring greenery to flowers, wall decor, rattan elements, tablescaping, and the texture of Spring, Povison's spring-decorating hacks will make your place full of Spring vibe and accents. Depending on your style and preference, you are free to pick any of the Povison tips to freshen up your place and welcome Spring at home.