Choose Furniture for Newlyweds: Decorate Your First Home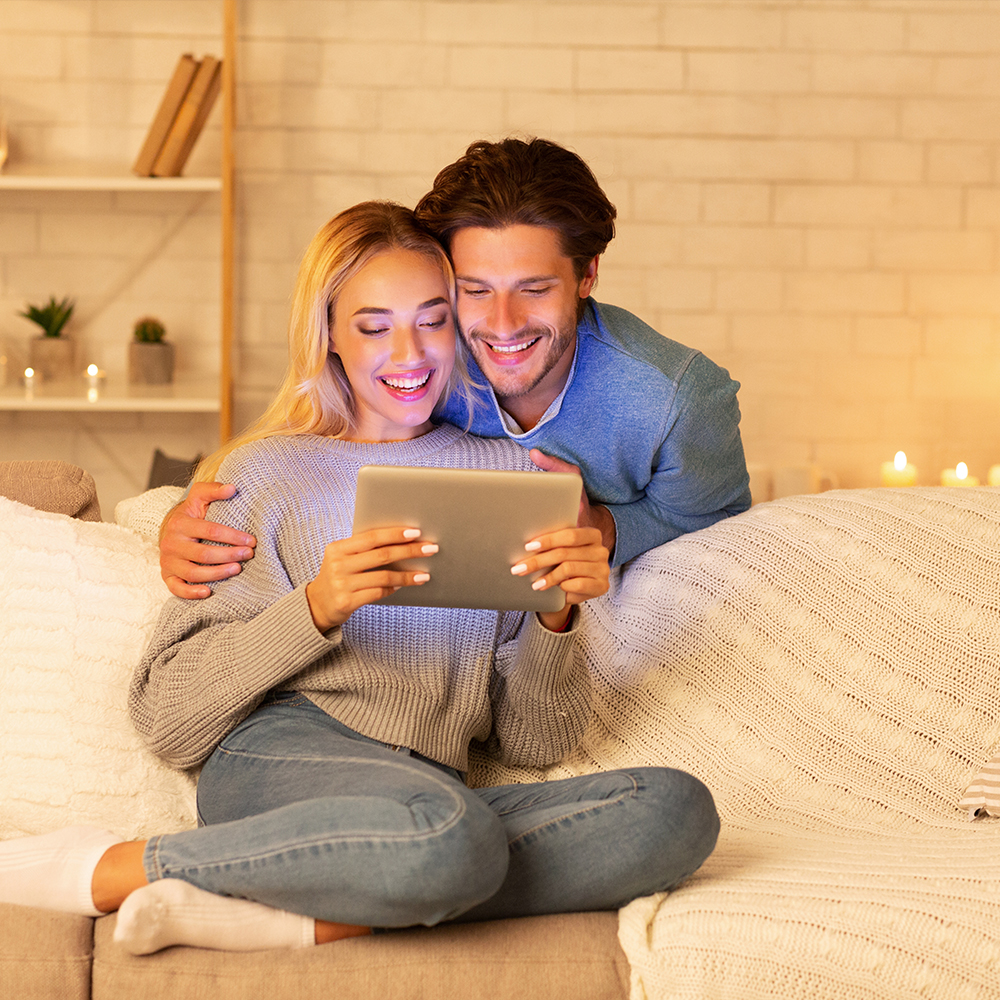 Have you just married and bought a new house? Congratulation on your new roles and the upcoming happy life! New house decoration and furnishing must be a concerted effort of the newly married couples and maintained by both. It is amazing and fulfilling to make a new house into a home and make into a warm haven to each other.
If income is a dilemma or there is lack of money after wedding party and buying a new house, home furnishing and decorating may be a burden, but it is a sweet burden and challengeable to  endeavor. No matter how much you can afford, please read the following tips to gain some inspirations. Anyway, you surely are able to allocate the budget and select the right furniture for newlyweds to create a lovely nest.
How much should you budget to furnish a house?
In general, your budget of home furnishings will range from 10% to 50% of housing costs, which is based on Andrea Woroch's conclusion. Of course, the exact budget depends on your actual conditions. If you have limited budget after purchasing a single family house or townhouse, there are still various money-saving buying tips to get the awesome furniture. Once you have won the lottery after buying the house, your furniture budget can certainly be increased for the high quality pieces with aesthetics.
Guide to pick up furniture for your first home
Measure the size of your spaces. Mark down the length, width and height of every room and keep them always available to be checked.
Unify the collected information and ideas. As you and your spouse may have different opinions about the styles, layout and even the minor details, share your ideas with each other and get the optimal solution. Even though someone may need to compromise, it doesn't matter since both of you aim to create the best for your common home.
Draw the layout or the structure. Simply draw down the furniture layout so that you can follow the notes to purchase and know whether the size and style of each can be matched.
Skip the unnecessary items. Don't excessively collect something and learn to throw out some unneeded items or sell them to increase your furniture budget. Especially when you just own a narrow apartment or condo, those items may take up too much space and even breed bacteria.
Budget should be set up. Now, you know the size, layout, the numbers of the household items, you must calculate how many furniture pieces that you need. Thus, the budget of the whole or each piece should be determined.
Make the large furniture priority. For living room, sofa should be the first element to shop to establish the interior style. Dining table set must be the most important one for a dining room. As for the decorative items or some small furniture pieces, try to DIY. If your friends have some that are no longer used, put them in your first home with refreshing.
The furniture with versatility and multi-scenario usage are the best. One piece with multi functions is more space-saving than selecting two or more pieces with single function. A bed with storage drawers is perfect for a small bedroom while a folding dining table is better than a large unfoldable table in a cramped dining room. Why not to choose a movable side table for both living room and bedroom? It is also money-saving but doesn't compromise your demand.
Add the homey decoration and furniture. As it is the primary home for the newly married couples, the loving wall arts, table candles, curtains and rugs will add the warmth to home. Placing the souvenirs and memorable photos will also promote the affection between husband and wife.
Don't skip the safety and durability. For the newlyweds, if you are planning to have a baby, consider kid-friendly and gravida-friendly furniture and layout inside the room.
Research on different brands and products. Before buying the furniture for newlyweds'home, make market researches on the ideal furniture via Google, Facebook and some review websites to compare the pros, cons, and pricing. Shop the best with the the best price.
What you should note in selecting furniture?
Don't mix up various styles in a room. When you meet with some products that you love very much but they cannot match to other furniture and decoration styles, try to change the others'colors and layouts. If not, compromise!
Don't rush to make decisions. After allocating the budget and acquiring the measurements, try to shop with coupons and pay attention to the delivery time that you can accept or not. Generally, all online or offline stores offer the best price during the Black Friday and Cyber Monday sales but not all of you can wait for it. Actually, most stores have held many sales activities all over the year.
Step by step. The larger furniture should be the first. As there is no problem of the style and layout, move on to pick up the decorative stuffs and small furniture. When you have purchased all at one time but not all can stand inside, what a waste!
Examples: buy home furniture for your first home on different budgets
Example A: buy home furniture for newlyweds under $5000
The following furniture set only costs $4291.15
Living Room:
Modern White TV Stand: $798.15 (after 15% off)

Lifting Top Coffee Table: $509.15 (after 15% off)
Loveseat Sofa: $899
Dining Room:
Sintered Stone Rectangle Dining Table Set with 4 Chairs: $1655.08 (after 8% off)
Bedroom:
Bed Frame with Headboard: $459
Space-saving Nightstand: $239
Wall Mounted Makeup Vanity: $529.92 (after 8% off)
Example B: buy home furniture for your first home between $5000 and $10000
The following furniture set only costs $7985.16
Living Room:
Slatted Solid Wood TV Stand: $999
Wood Square Drum Coffee Table: $919.08 (after 8% off)
Modern Convertible Sectional Sofa: $1839 (after $60 off)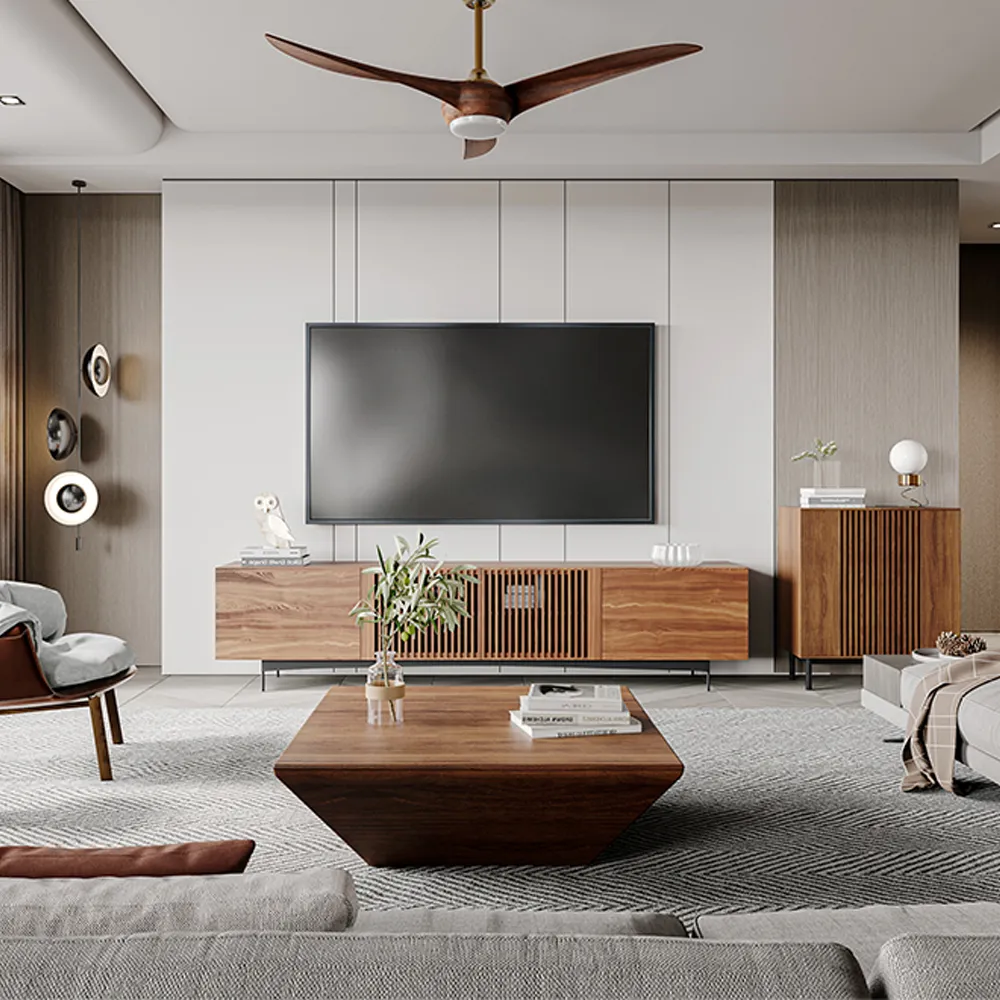 Dining Room:
Rectangle Marble Dining Table Set of 4: $2391.08
Bedroom:
Bed Frame with Headboard and Storage: $659
White Nightstand with Sintered Stone Top: $259
Modern White Makeup Table with Lighted Mirror: $919 (after $20 off)