To bring the wood furniture to your home, it is necessary to make researches on the furniture stores, the best time to buy, tips to tell the differences between different wood types.
People Also Read:
The Best Places to Buy Home Furniture
"Design, sustainable, modern" – Povison insists those concepts to create qualified furniture products to all users. You are able to bring natural vibe with stylish and crafted decor art to your home from Povison. It offers plenty of wood furniture for living room, dining room and bedroom, including hardwood, softwood and engineered wood. Free shipping is available on each order and 48 hour delivery fits for most popular furniture. You may find a small amount of decorative items now, but it would continuously look for the awesome products for your lovely living spaces.
Wayfair
Wayfair has become the biggest one-stop furniture retailer is US so when we mention to buy furniture, Wayfair should be in your must-check list. Free shipping on orders over $35 and various furniture styles are available on Wayfair. There are many retailer brands joining Wayfair so you are able browse and compare furniture from most brands, including Povison. Thus it also provides solid wood furniture options. Since the merchants and products are jagged, before purchasing, please read the product description and services carefully.
Amazon
Once you tend to shop the home improvement and decorative items, the first thought must be Amazon, but how about the furniture? Amazon also provides lots of furniture types for many styles. Most of them are featured with universal designs and styles. If you would like to find the large furniture with premium materials, it only offers limited pieces so it is not right for you at this time. What appeals people most is its free delivery and quick arrival.
IKEA
As we all know, IKEA is the popular furniture retail store due to its affordable pricing and minimalist style. For the small spaces and limited budget, IKEA is undoubtedly the best choice. Its main products are made from particleboard so the furniture may be relatively lighter. Besides, it also develops "Hemnes" series, made of solid wood. However the options of dimensions and colors are moderate. It might not fit those who are looking for colorful pieces or furniture with distinctive charm.
Ashley
As a traditional furniture and household store, Ashley furniture, owning online and offline store, comes up with a variety of furniture and home improvement items, covering kid and baby's products. Some reviewers complained that its site is not so user-friendly and the delivery service is not satisfying. Anyway, if you are not focusing on these two points, Ashley furniture store is an awesome pick to shop furniture.
Tip:
When is the best time to shop wood furniture?
Black Friday, Cyber Week, Prime Day, President Day and Labor Day.
As for the indoor furniture, it is better to shop in the winter (Jan and Feb) and summer sales (August and September). As for the outdoor furniture, please pay attention to the sales during  the Fourth of July and Labor Day.
People Also Read:
What is Solid Wood, Hard Wood and Soft Wood?
Solid wood is the typical material  in furniture industry and it is the wood that obtained from cutting trees. It has been processed and applied into TV stand, coffee table, dining table, sofa frame and more. It is usually compared with engineered wood, which is formed by binding strands, particles, fibers with adhesives.
However, solid wood furniture is made of solid pieces of lumber and the inner structure does not have hollow spaces, so it is strong and durable.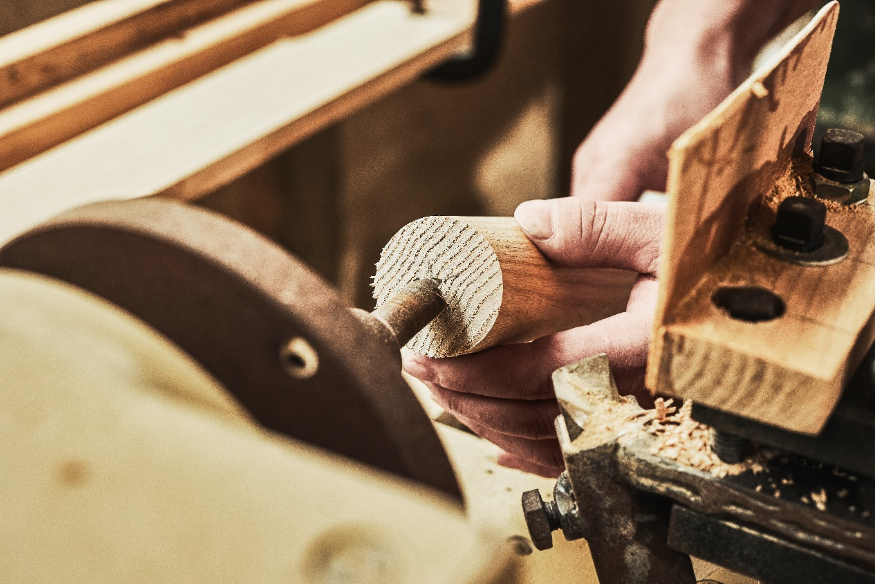 Solid wood generally includes hardwood and softwood.
Hard wood has higher density and hardness than softwoods in most cases, but not all hardwood is harder than softwood. For example, yew is a kind of softwood but it is harder than most hard wood types. Basically, the rule to distinguish hard and soft wood: softwood is from coniferous forest while hardwood from broad – leaved forest. Additionally, softwood grows faster than hardwood. Some precious types of hard wood grow into a big tree even with one hundred years.
Examples of hard wood: maple, oak, rubber, teak, walnut, beech, mango.
Examples of soft wood: pine, yew, redwood, cedar.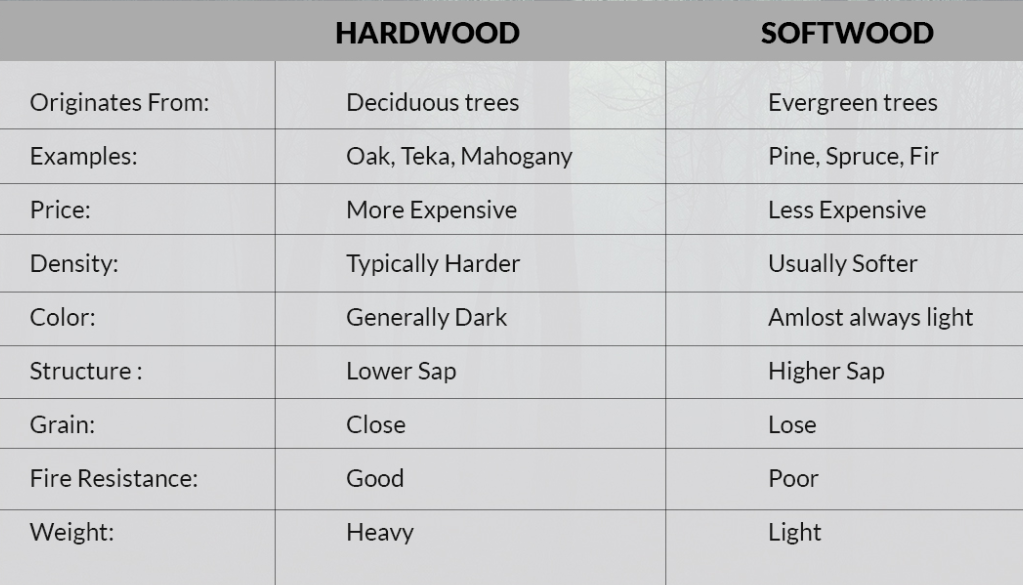 Why to Choose Solid Wood Furniture?
Firm: Real hard wood is firm and hard so it is used widely in furniture, ceiling, floor, e.g.: ash wood TV stand, ebnoy wood dining table, etc. Without hollow spaces inside, the weight capacity of solid wood pieces is great.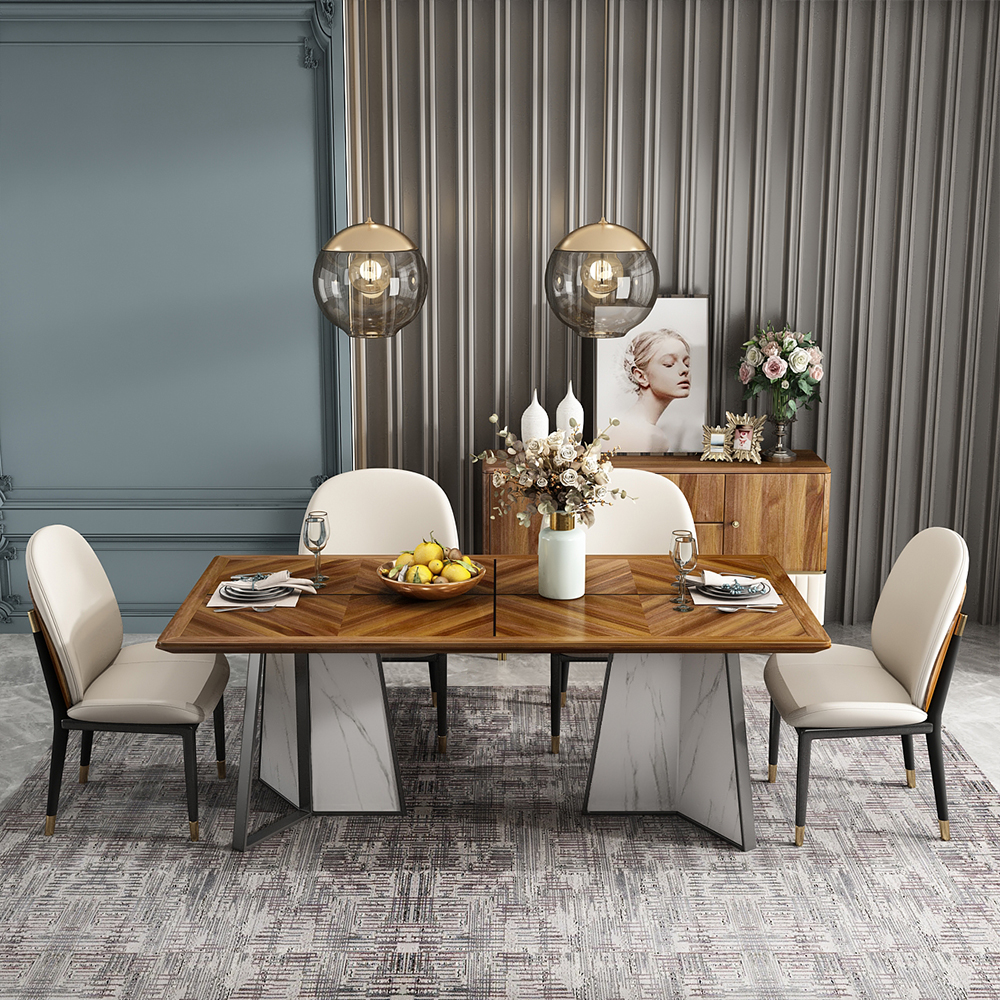 Durable: The wooden board made of shavings, particle and cuttings can generally be used for 3 to 5 years while the solid wood pieces could be 5+ times longer.
Valuable: Due to its long life-span, you don't need to replace the furniture for a season or a year, so it must be the money-saving option in the long term.
Natural: As one of the natural material, it brings organic element into the indoor spaces to add vitality.
Safe: Since the hardwood and softwood furniture would use no or less adhesives, they won't create toxic substances as the engineered wood furniture. Thus, it is better for a family with children or gravida.
Easy to maintain: If you are wondering how to clean wood furniture, don't worry too much since solid wood furniture won't cost you too much time to maintain.
Unique: The grain of the wood is the only one so you will not have the exactly same pieces as others.
Fit for most home styles: Solid wood has great plasticity, so it can be shaped in various appearances and add personality and character to your house. Even though it become old or tiny damaged, it still can be reshape or DIY as a new piece.