We have seen many tips for choosing a houseplant. Have you ever thought of that: different houseplants make complementary to different home decoration styles? A suitable houseplant enhances the aesthetics and vibe of the interior design. Confused yet? Scroll down to check the 4 interior scenarios curated by Povison and make it yours.
Vibrant Greenery for Modern Interior Design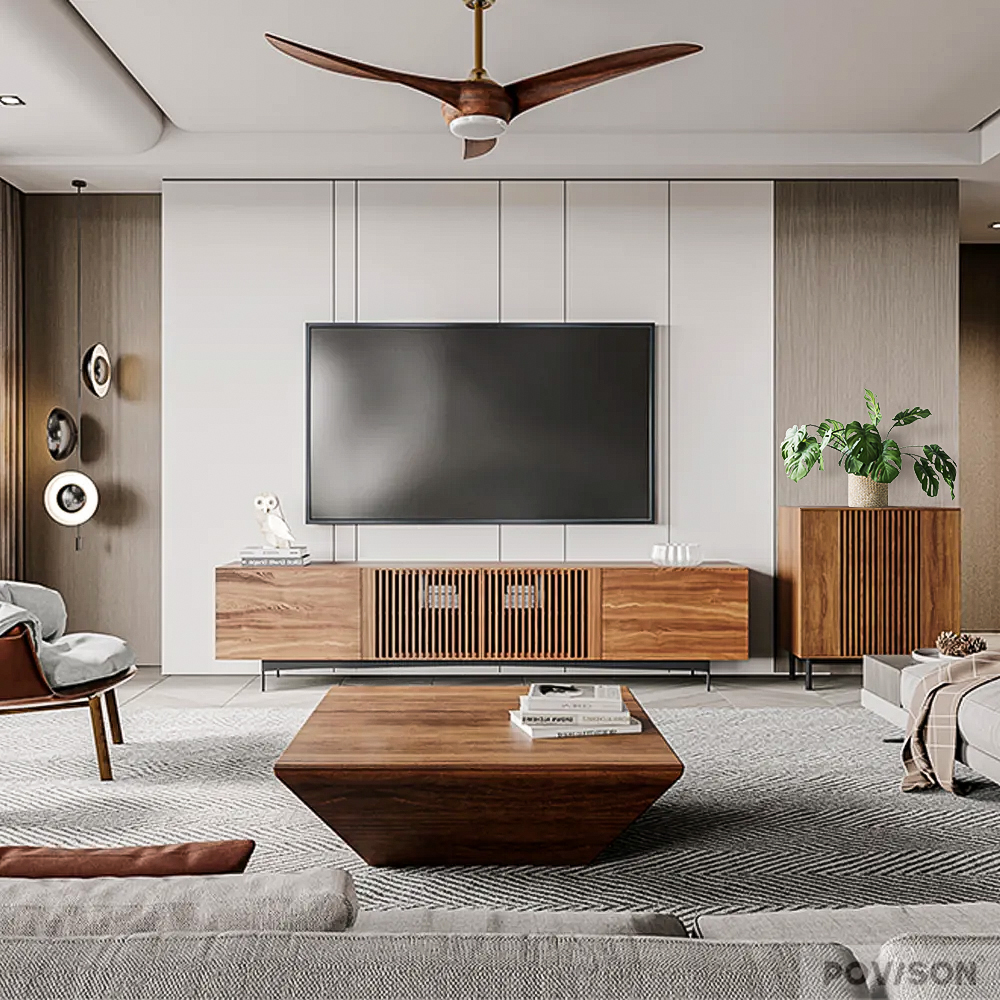 Modern style furnishings embrace straight lines, natural materials, neutral or earthy hues. Just take a look at Povison's modern interior scenario. Besides Rohdea japonica, The Monstera is widely grown in the United States, and flourishes all the year, providing fresh air to the interior environment. Its leaves demonstrate more open and inviting vibes. Povison supposes Monstera goes well with modern design and the characters of American style.
Geometric Aesthetics Goes with Scandinavian Interior Design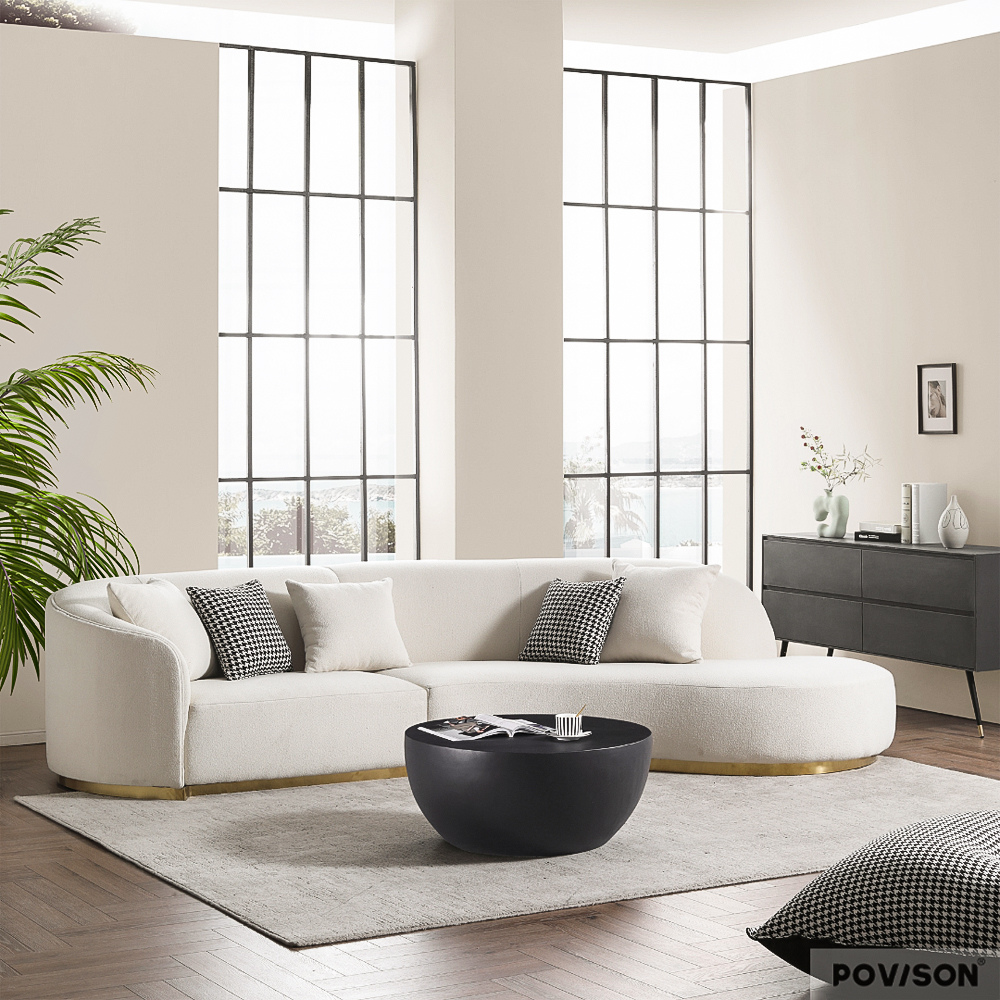 Scandinavian design and Japanese design have something in common. Both celebrate minimalism. Scandinavian enthusiasts may have noticed that Scandi design has more flexibility in colors and shapes than Japanese design. Fiddle Leaf Fig, the violin-like leaves with clear veining patterns, add artistic aura to the Scandi-inspired space. Povison suggests that plants with geometric beauty work well with Scandi design. Cactus, the tropical plant with a columned silhouette enhances the space in a longitudinal direction, whereas, Majesty Palm enriches the space with divergent and parallel lines.
Don't Be Afraid of Going Big for Glam Interior Style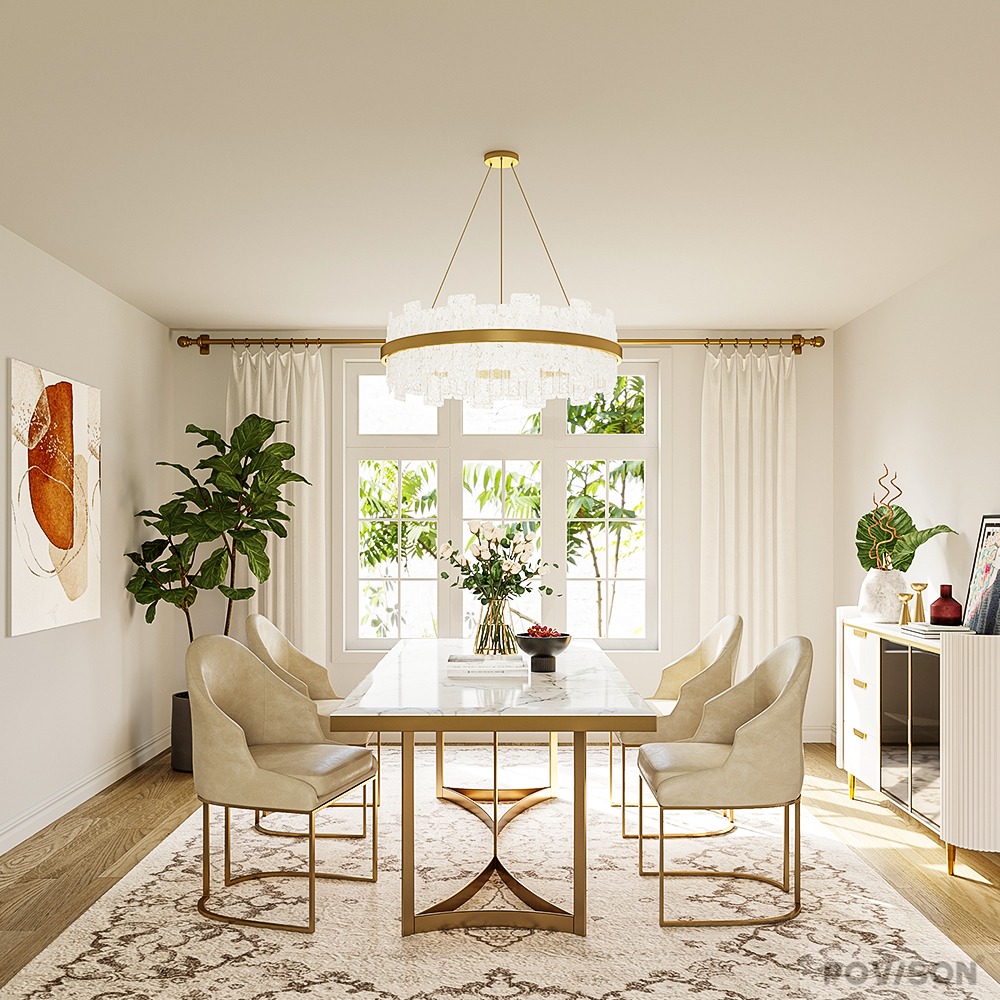 Glam style is often associated with extravagant and sparkling and elegant elements. Your home decor doesn't have to be boring, because the glam style pairs natural colors with unique patterns that draw the eye in. Look at the large houseplants standing beside the creamy and white dining table and chairs. Povison advises that the houseplants can be Fiddle Leaf Fig, Giant Bird of Paradise, Fishtail Palm, and any other giant houseplants that pair the elegance of glam interior style.
Bring Zen and Harmony to Japanese Interior Design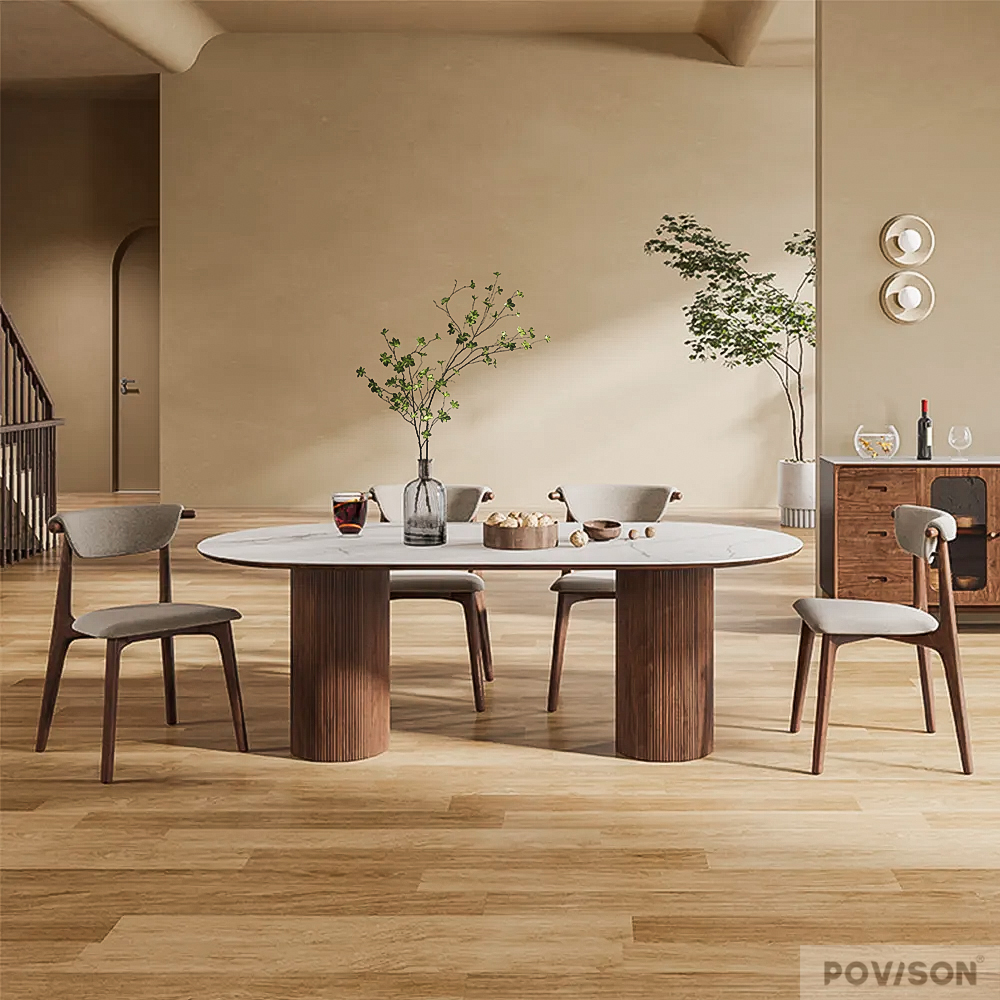 Japanese interior design focuses on Zen and the harmony between nature and humans. You could find immediate inner peace when sitting in a Japanese-style room. Its spirit of minimalism speaks a lot. In choosing houseplants for a Japanese-style room, leaves come least important. Look at the shape of its branches! The thin leaves straggle down to sculptured branches. Think peach branch and willow branch. Povison considers Enkianthus pruritus is one of the houseplants that best express the spirit of Zen. Look at the plant on the dining table, can you feel the inner peace?
Do you like the 4 interior scenarios Povison has curated? They are available and easy to become yours. The houseplants we are discussing are not only making a complementary to the interior style but also making a visual statement that is hard to miss. Just style your home like a professional interior designer!