"What color furniture goes with grey walls?" – Jones asked in a community.
Gray, a neutral color or achromatic, can be created by combining various amounts of black and white. It can be separated into dark gray and light gray. It is a misunderstanding that gray is not just a dull or cold color, as it can be set in various depth by adjusting the shadows and contrasting darkness and light.
People also read:
Is gray wall great for home decoration?
Yes. Due to the neutrality of gray, it is usually used as the background color of the walls and easily matches with other colors. It is an excellent idea to use gray to paint your walls, which will add an elegant and sophisticated vibe and create contrast or draw attention when coming with other colors.
In other words, gray wall is a great choice to highlight the furniture or decorative items in your home. Additionally, gray tone will also bring high-end temperament to the interior design. Especially when you bring the gorgeous home furniture or decors inside, the advantages of gray wall are particularly evident.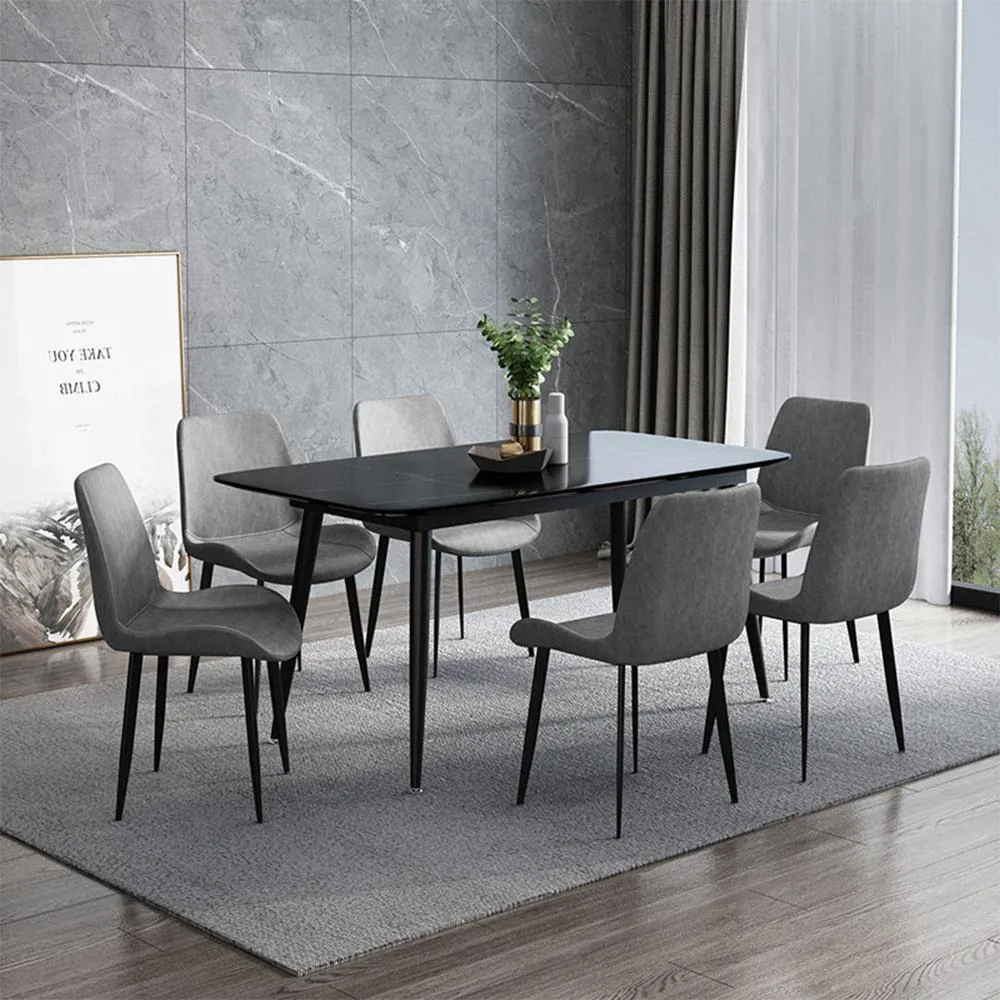 Before painting your wall you should establish the tinge of your house and know the rules to color combination :
Try not to pick up over three colors for a room, expect black and white.
With the professional designers'suggestions, please follow the rules: light color of wall but deep color of furniture and floor.
The color of ceiling should be lighter than the wall or the same as the wall.
To create a bright and modern atmosphere of your room, try to apply the plain color without fancy patterns.
Use the same color shade in the the open space but you are able to utilize the different colors in any single room.
Try to select the colors for neutral gray walls
Choose the right gray shade for your room wall after comparing the different shades.
Search and learn about the color temperature and how they can work together so you will better design the room with a complementary color.
Gray is not only the cold color and it also can create warm or fun tone to the interior room. So your ideas should not merely be limited by the gray's cold tone.
Colors that can match perfectly with gray walls
White and cream are the popular colors to blend with grey wall. As they look clean and gentle, they become one of people's favorites and easy to match with any color of the wall. Both of them are neutral, so when white couch comes with gray wall in the living room or the white dressing table comes in the grey bedroom, your room will be bright and harmonious.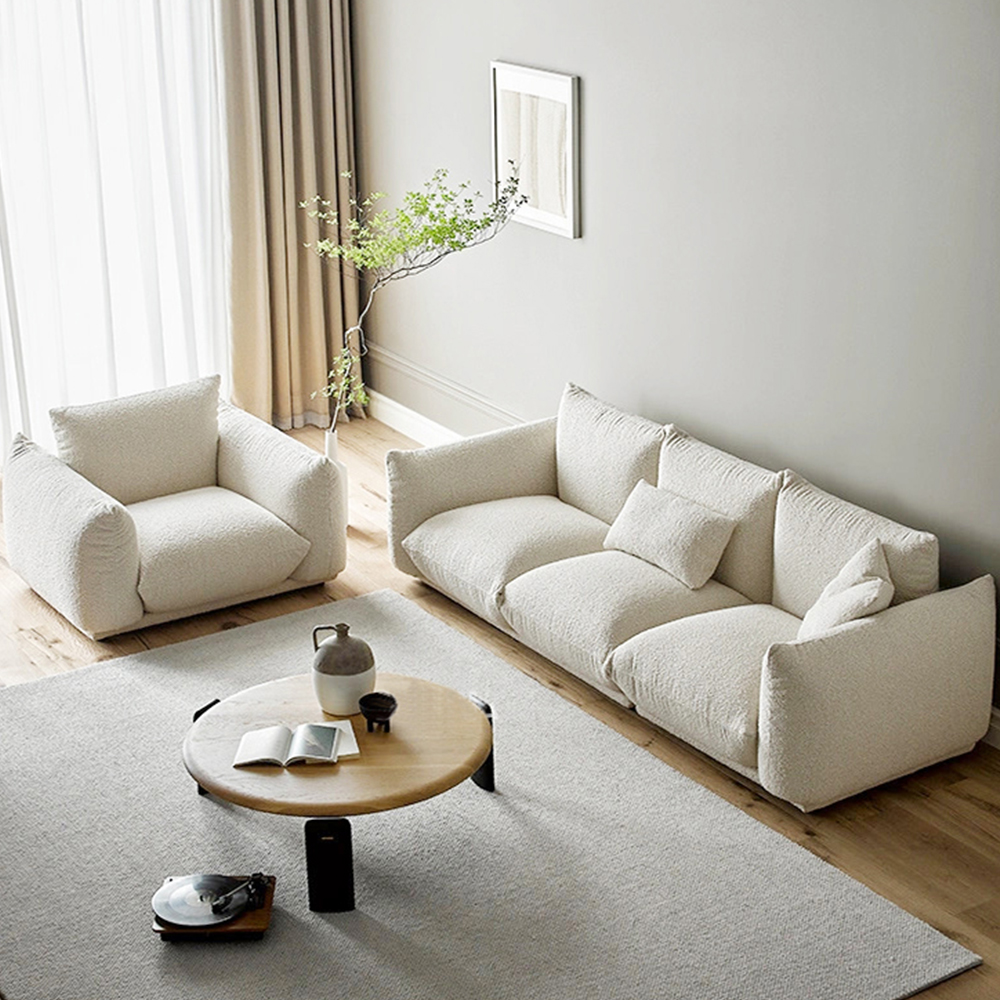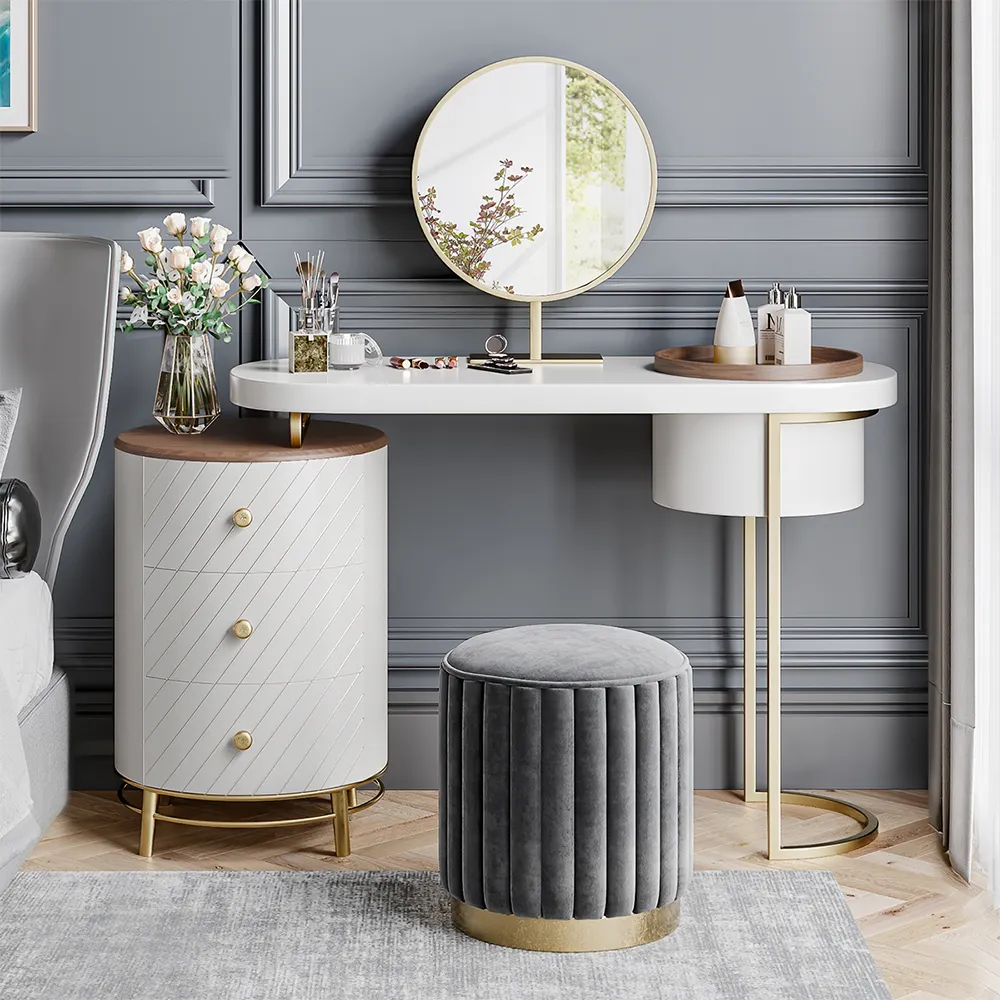 People also asked "Do grey walls go with wood furniture" and "can brown furniture go well with gray wall". The following image of walnut TV stand for living room can directly give you an answer – Of course! The wooden or walnut color, belonging to brown tone, can be perfect for gray wall. No matter the light brown or dark brown, both of them and gray wall can balance with each other. Especially the walnut brown is timeless and suitable for modern, farmhouse, mid century modern home style.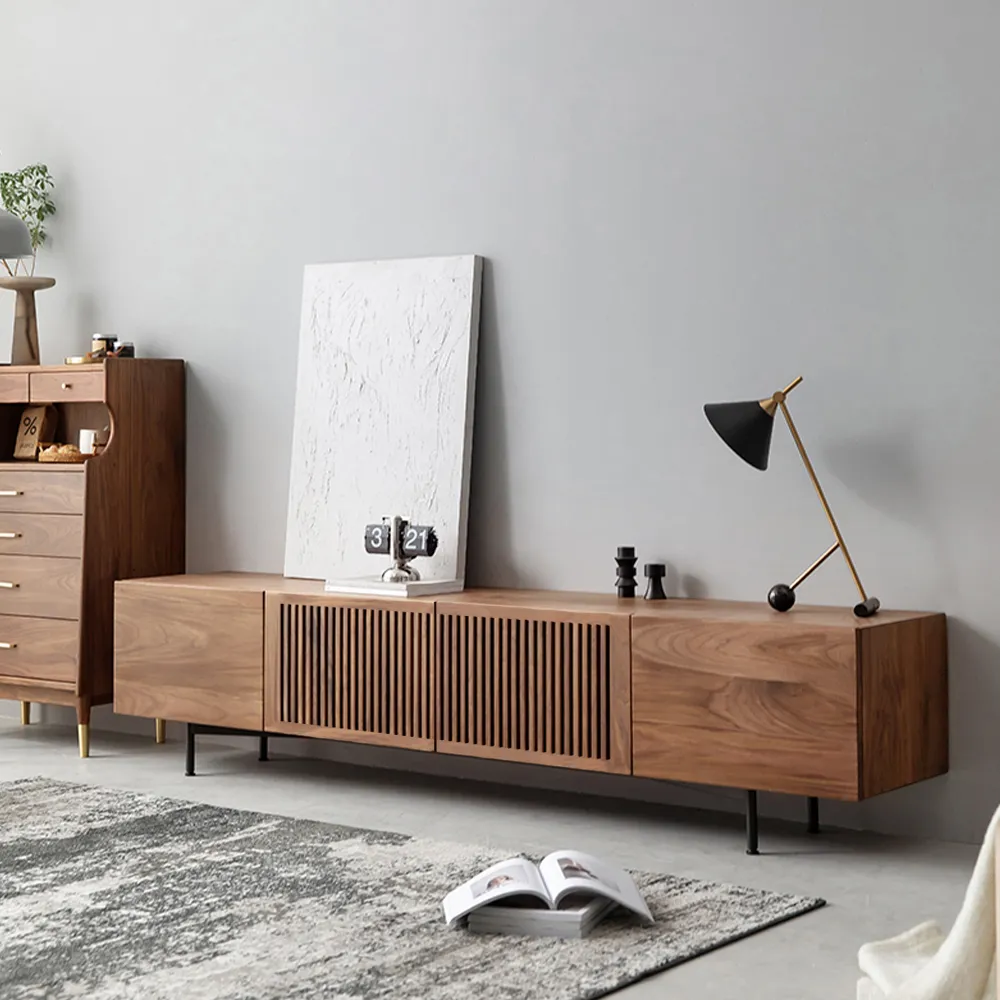 Even though green color can be typed in different shades and variations, its variant tones fit well for gray walls, and vice versa, including olive green, emerald green, dark green. Bring green furniture or green wall decors to the gray room to make the space vibrant and positive.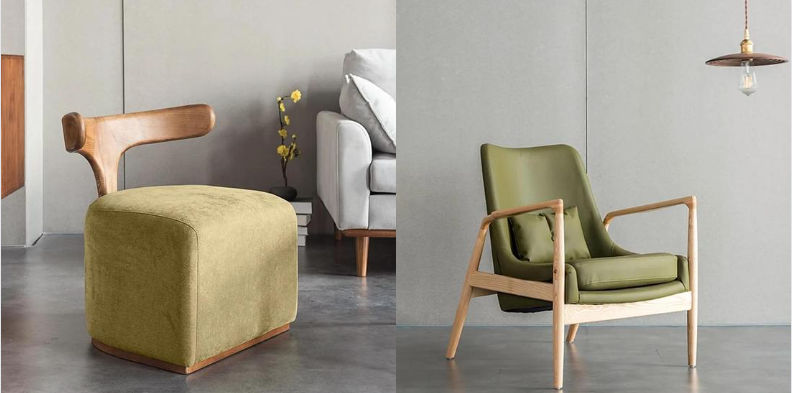 Introducing the gray pieces to the space with gray wall will ensure the integrity of the enclosed space. However, based on the tone-to-tone means, just use the light gray furniture for the dark gray walls while dark grey furniture for light grey walls. This monochromatic design may fit well for formal or industrial style.