Trestle table has been widely selected for family gatherings and parties from the mediaeval days to the present times, due to its large tabletop and unhampered table base. Why the trestle style dining table is so popular? Read on for more details and top picks.
1. What is a trestle table?
A trestle table generally has a simple surface board supported by two or three trestles, which are connected by a stretcher. This kind of table is supposed as the oldest table type. It is always shaped with rectangular tabletop over the horizontal beams and supports to fit more people, compared with other shaped tables in the same dimension. The trestle-design table was featured with simple design and only made of wood in the middle ages but it is developed in the aspect of material, color, style and trestle shape. No matter how it changes, it still retains the durability, practicability and timelessness.
2. Is trestle table safe and sturdy?
People tend to choose trestle style table for dining or pick it as a coffee table for enjoying drinks. Considering the safety, especially for the family with children, you may care much more about the sturdiness. The trestle supports and the horizontal beams are integrated as a whole, so it extremely ensures sturdiness and security. Additionally, the worry-free base made of metal or wood makes it durable and easy to clean.
Certainly yes! The trestle table is able to support more more persons than leg tables due to its wide tabletop. Thus, it perfectly accommodates family or friends gathering. No matter for the daily dining or party buffet, a trestle table is the inerrable choice. If you worry about the hot dishes or oil stains on the desktop, turn to other materials of the dining tables, e.g.: sintered stone tabletop and the metal trestle.
4. Where to buy a trestle dining table or a trestle coffee table?
If you are shopping for the trestle coffee tables or trestle style kitchen and dining room tables, Povison shows various trestle tables for selection. Discover sintered stone trestle kitchen tables and coffee tables in different colors and designs at Povison store, and you'll enjoy free shipping on each table.
Top Picks of Trestle Dining Tables
Contemporary White Trestle Dining Room Table
Why you should buy:
Marble tabletop with unique pattern makes itself easy to clean and elegant;
The 62.99 * 35.43 inch dimension available for 6 to 8 persons;
Long lifespan and stable: pegged and braced by ash wood trestle and beams;
Thoughtful details: curved corners, burr-free surface processing of the legs.
Suit for contemporary, modern farmhouse dining room style.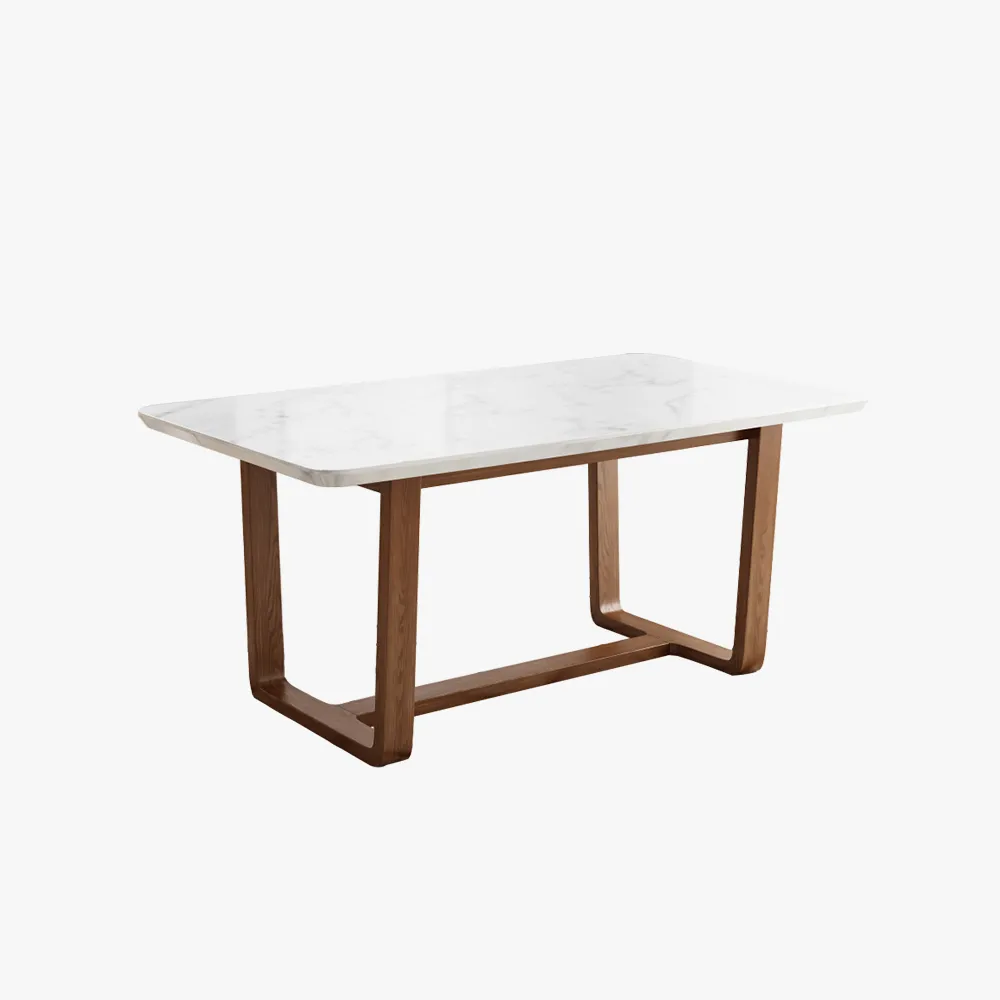 Minimalist Rectangular Dining Table Set for 6
Why you should buy:
12mm sintered stone tabletop is stain, heat and scratch resistant;
Sophisticated table base: two legs made of multi-layer board and black iron frame combing together to support the desktop;
Four sizes for option to sustain 6 to 12 persons for a meal;
Appropriate to modern, minimalist, and light-luxury style.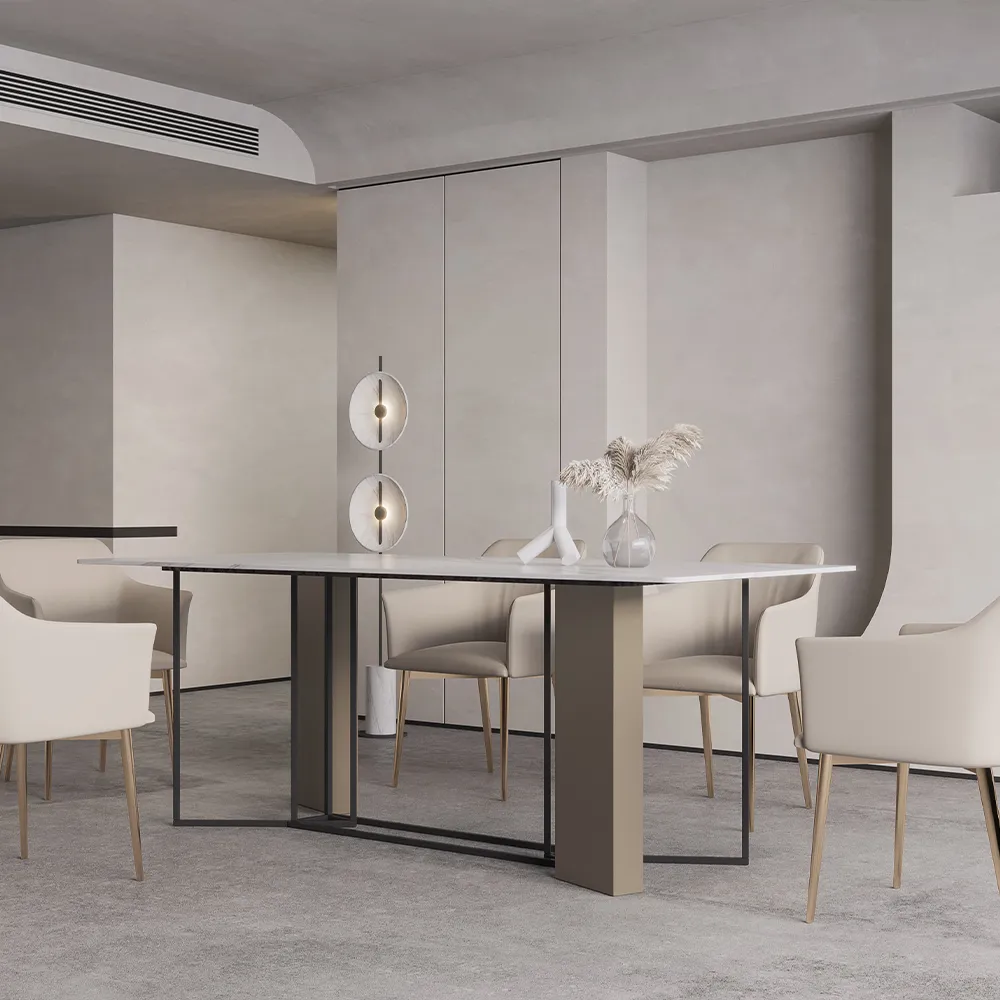 Why you should buy:
Black sintered stone tabletop is great for lazy and busy people due to its easy cleaning;
Do not worry about the firmness as two square carbon steel supports are linked by a horizontal beam.
Different from the traditional trestle kitchen tables, made of wood, it is right for modern dining room.
87 * 35.43 inch available for 6 to 8 people.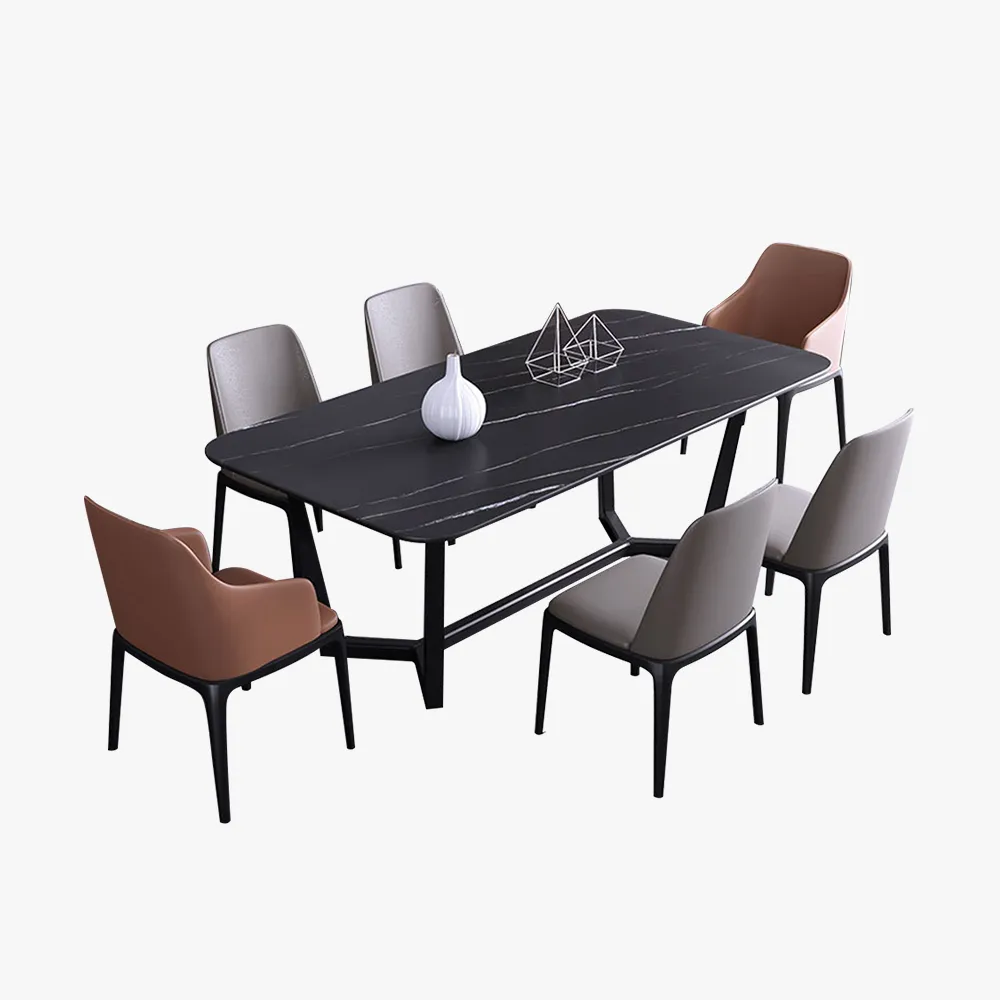 Trestle Dinner Table with Carbon Steel Base
Why you should buy:
Featured with the same design to the classic trestle table, but made of distinct materials, this rectangular table comes with white sintered stone top and black carbon steel legs. Therefore, you can be assured to pick it up for your chic kitchen and dining room. Round edge of the tabletop protects your family from bumping.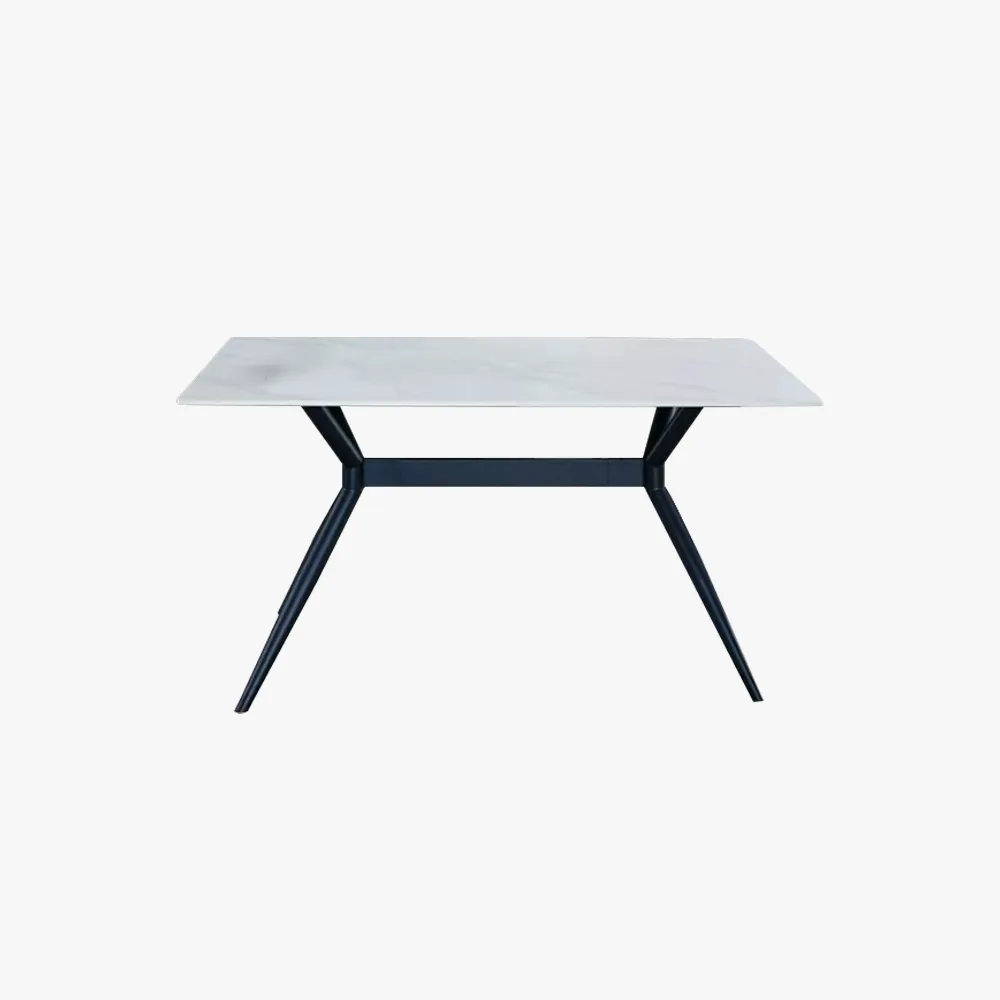 The Best Trestle Coffee Tables for You
Nodic and Farmhouse Trestle Table
Why you should buy:
As a classic trestle coffee desk, it is made of solid wood tabletop and supports. The rattan trestles combine with the solid wood frame making it look nicer.
Perfect for mid-century modern, farmhouse chic and modern design.
Match with most rugs and sofa in neutral color, it will become the focal point of your living room.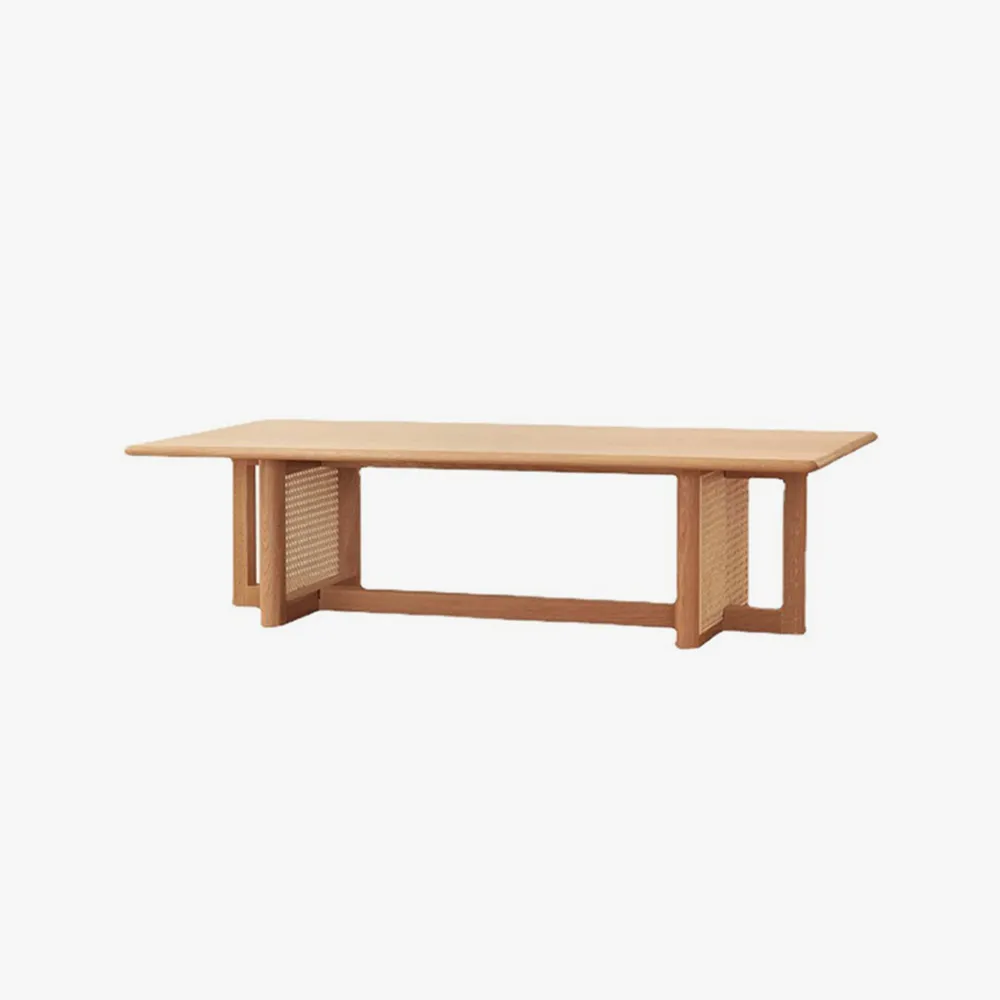 White Trestle Style Coffee Table with Gold Frame
Why you should buy:
The spacious tabletop can be used a coffee table or a lowline dining table for your dwellings;
Faux marble top combines beauty and functionality together, but costs less than marble table;
The golden trestle supports with one rough horizontal transom and several vertical sticks guarantee the steadiness, add delicate and luxury vibe to your living spaces.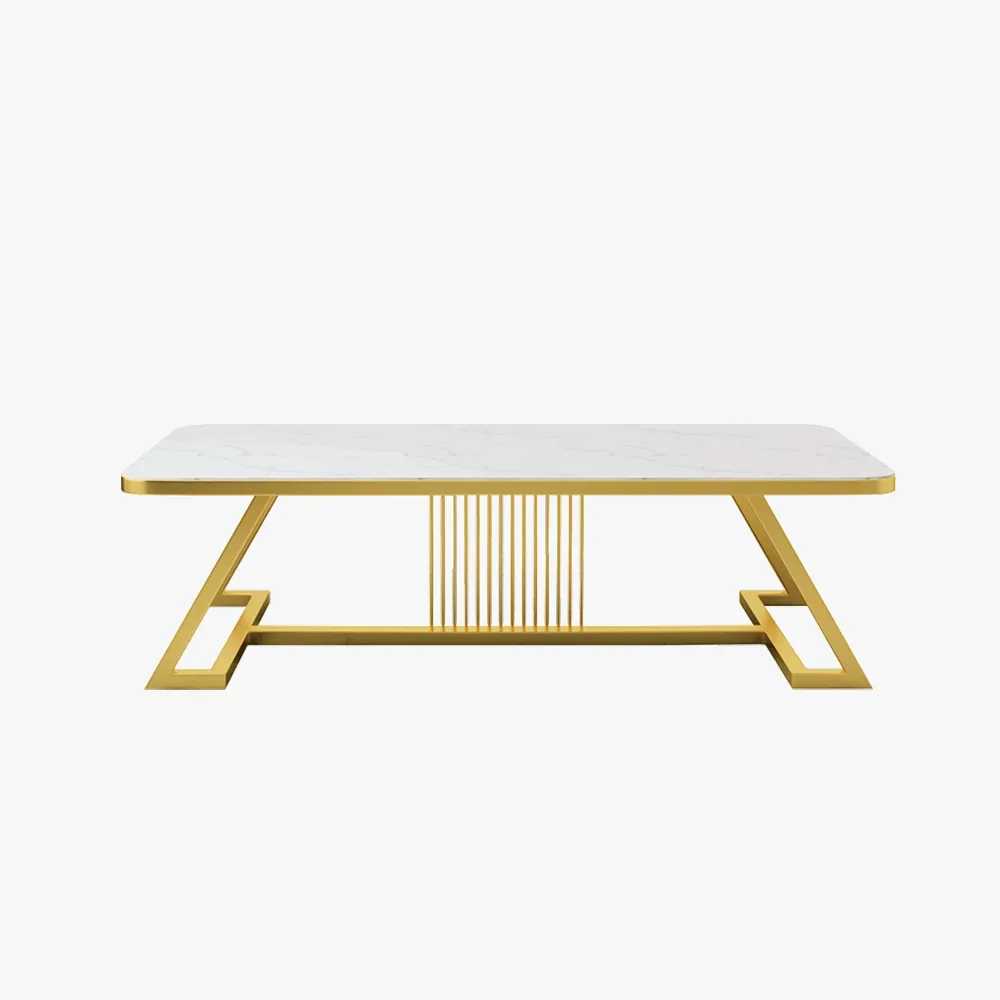 Note: Some of those trestle tables are not available now, please pick up other shapes of dinner tables and coffee tables at Povison.