Our life pattern has changed in many aspects after the third year of the epidemic outbreak.
Though the epidemic has been eased to some extent, its effects on us remain because of the severe impact it caused. In response to our changing lives, we developed new needs for things around us, such as furniture. Therefore, new trends emerged in interior design. How to decorate our homes in line with the interior design trend for 2022? Check out these 5 tips provided by Povison.com.
1.2022 Interior Design Trend Idea—Multi-Functional Furniture.
As quarantine is no longer a requirement in many places, many employees are able to get back to work in their offices, but working from home is still beneficial. When you are tired of your workplace environment, you might hope to seek somewhere more serene and relaxed to work in order to improve your productivity. Just switch the environment, empty your brain for a bit in the transit and dinner time, and then get to work at home again. Maybe you will feel more inspired.
This dining table may fulfill your wish. A built-in lazy Susan made from sintered stone makes this round table easy to clean and it adds fun and joy while eating. It saves you a lot of time and effort to tidy it up after dinner and continue your work as the stain left by food or oil can be easily removed from the desk. Besides, compared to the other lazy Susans that sit on the tabletop, it offers a larger flat area that can be suitable for various home activities such as working and playing board games with your family.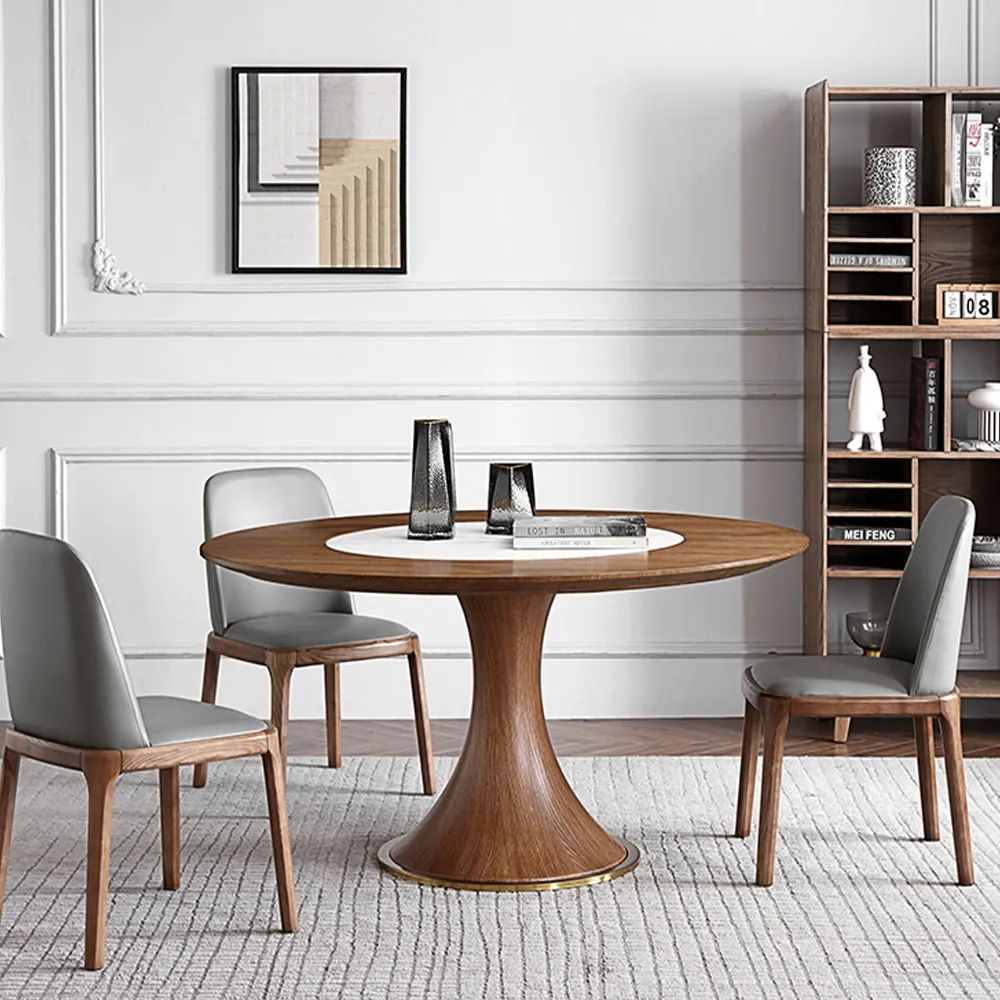 2.2022 Interior Design Trend Idea—Vitalize your Home with Wooden Materials.
Adding a sense of vitality is an interior design trend for 2022. It will sometimes make us feel gloomy to stay at home alone for a long time. Such raw wooden furniture can put us in touch with nature and let the power of nature sweep away the gloom. Besides, greenery may perfectly match the wooden furniture and even strengthen the sense of vitality. So, don't hesitate to choose your desirable wood furniture and greenery.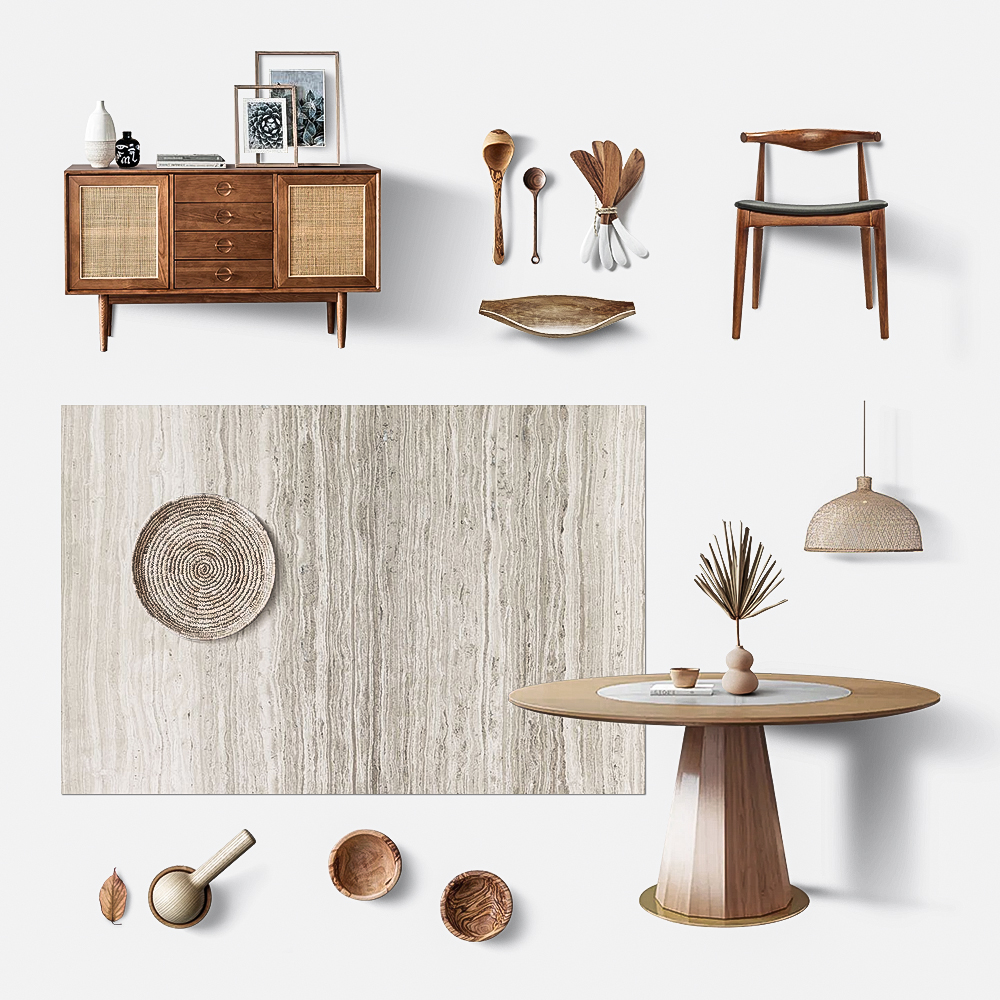 3.2022 Interior Design Trend Idea—Timeless Neutral Tones
Neutral colors have been popular in recent years for interior design. Living among neutral colors is easier to feel relaxed and snug during all seasons. Thus, neutral furniture is a sustainable option for decorating a fashionable and cozy home. Try to imagine,  you are now in a room surrounded by those neutral furnitures—— a beige carpet, bed, nightstand, wall decor, etc, everything is neutral. Being enveloped by such simplicity, you will find inner peace regardless of the burden of work and the due dates overwhelming you. Why not add some neutral colors to your home?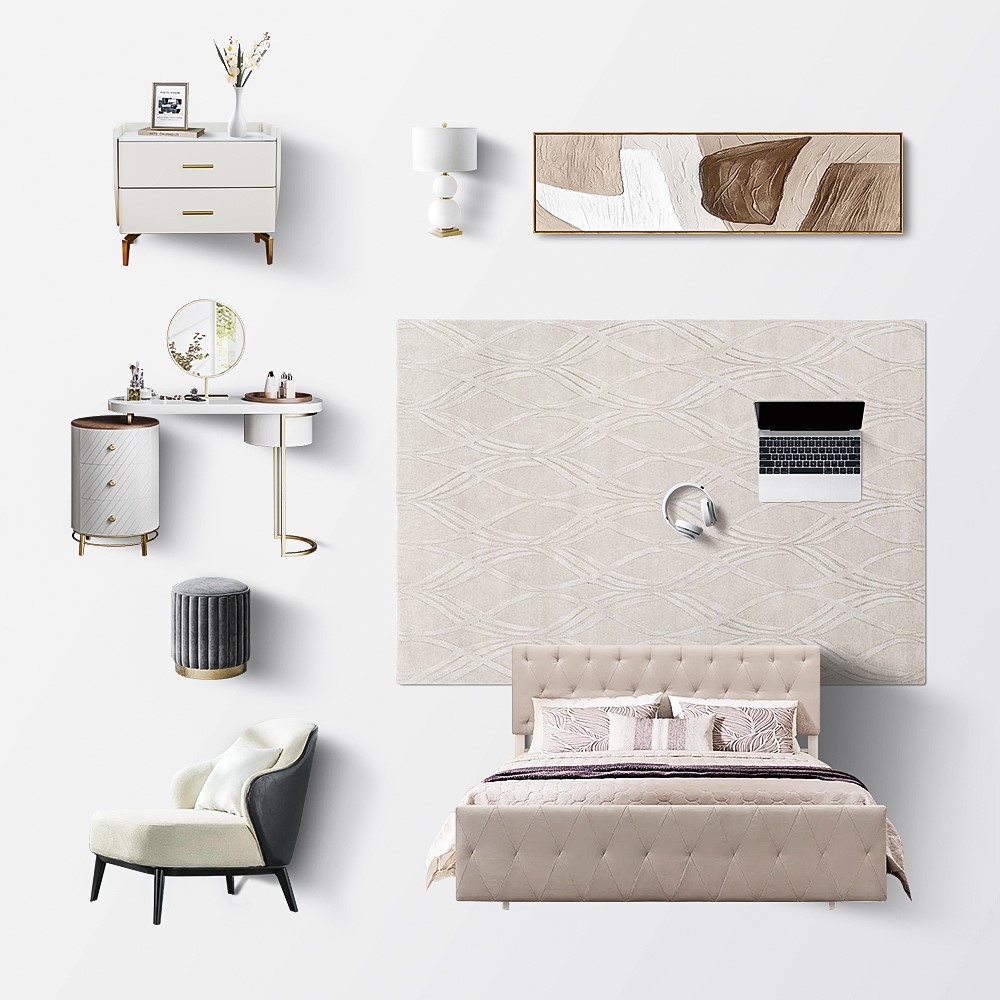 4. Mixing Neutral Tones with other Colors
Even some stark colors will work well with the neutrals, as neutral colors are blendable and versatile. If neutrals alone are boring to you, you may want to experiment with other types of color. So, just take more bold attempts and you may find surprises. This kind of mix-match style embodies inclusiveness. Keep trying until the image of your head meets your requirement then buy the related items. Not only will you gain a brand new home but you will also become creative and open-minded in this process.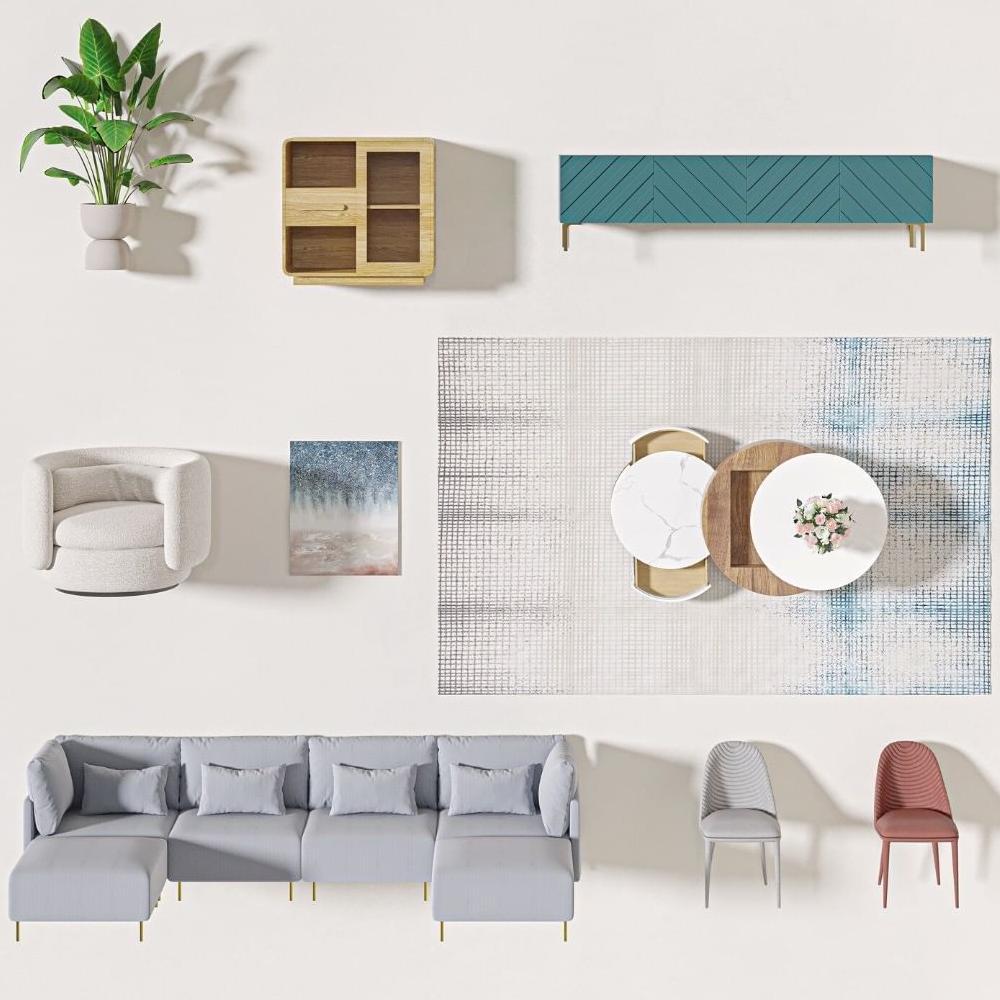 5. Adopting Curved Furniture
Driven by the Baby Boomers, Pinterest has already seen a surge in searches for "curved furniture". Without any sharp corners, this design is safe for children. Plus, the soft line also gains the favor of adults as it gives us the feeling of welcoming and friendly. Last but not least, it will also add more fun to your home.
A modern and curved coffee table like this with a natural veneer texture, two storage drawers that are ideal for snack piles, and a sintered stone top with fresh and refined patterns will definitely become the focal point of your living room.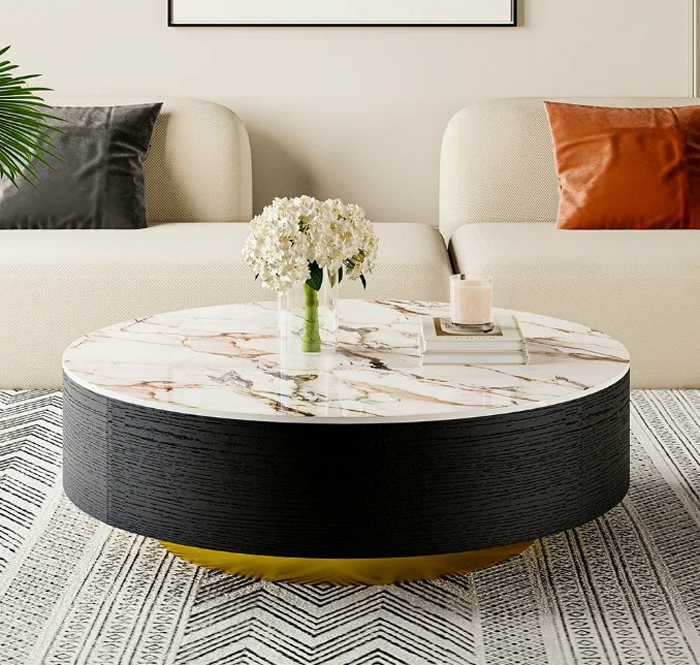 We spend approximately 45% of our time at home every day (the number is higher for those who work from home), why don't we choose furniture that brings us comfort and coziness while keeping up with interior design trends for 2022? Just visit Povison.com to keep your interior design trendy.