Traditional Interior Design Tips and Tricks 2022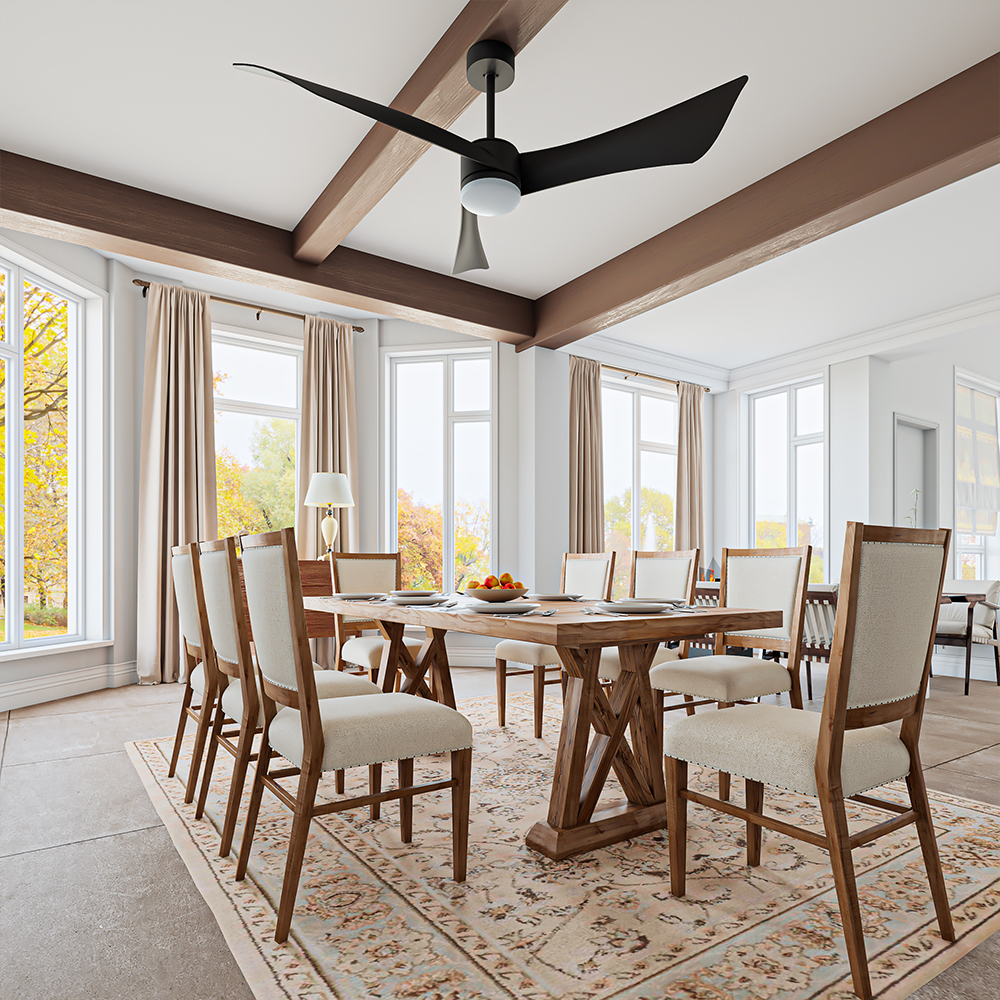 A timeless interior decor style would save your money and time in refreshing home every year, which also makes your rooms watchable and charming. Traditional interior design is still one of the top popular home styles, based on the investigation results from bustlingnest.com.
The young people might think traditional design is old-school and boring – sometimes it might be, but you can make it different and it would add charm to your interior spaces. Moreover, traditional style still has developed with the times. Today's traditional interior style incorporate with modernity and contemporary elements. Thus, it forms as a modern or new traditional living design.
There are plenty of online AR tools allowing you to test how to decorate or lay out your home. Try it to find the right style for yourself.
Note: Povison also released AR mood to test whether the furniture pieces are right for your space. Try it on the mobile phone.
What is traditional style interior design?
Traditional interior design is a popular decorating style inspired by the 18th and 19th -century European homes. The sophisticated patterns and texture make the conventional rooms formal and charming, even warm.
Features of traditional interior design style:
The interior decors tend to be European-like, especially England and France.
It focuses mostly on everyday living, so the rooms would be practical and comfortable.
Minimalist design with simple patterns and textures.
In general, the wood surface of furniture and floor tends to be darker than most styles.
Neutral colors are usually-seen. The walls may be featured with follower, linen patterns with the neutral colors. Nowadays, some new traditional designs might add some bold colors but not too much.
Symmetry is important for layout so you need to pick up a pair of accent chairs, table lamp set of 2 and more. It creates full sense of contrast and juxtaposition.
The sofa covers, soft pillows or cushions generally matches to the wallpaper and are made of cotton, wool, velvet, and silk.
Some traditional architectural elements, e.g.: railings, crown molding, wainscoting, may be brought inside.
Difference Between Classic and Traditional Design of Home
These two styles may seem similar but they focus on different points. The classic style design emphasizes the sense of elegance and dignity, so its details and texture would be more complicated and ornate.
Traditional interior decor would tend to cater to people's everyday living so generally it comes with simple patterns and design. Its interior colors would be more extensive.
Traditional Living Room Design Tips and Tricks
Apply symmetrical furniture and decor layout in the living room to ensure the cohesion and practicability, which also gives out peace and quietness. Such as a u-shaped sectional sofa is popular than a L-shaped couch.
Use subtle shades, stripes, floral and plaid patterns incorporating into soft furniture and textiles. Try to start from a small part, like the pillows or blanket, when bringing the traditional patterns into rooms.
Feature with carves. In a traditional living room, the furniture would be full of carved details, especially on the legs and edges of the table and chairs. It would add much tradition and value to the space.
Select the warm and dark colored wood tones for the living room furniture set, ceiling and floor.
Don't forget the decorative items with clean curved lines. Different from the modern pieces, the traditional furniture with curved lines reveals ornate and decent style. Every curve will unfold the formal but welcoming feeling.
Pay attention to decorate the windows. Without complex curtains and drapery, traditional windows always are classic, simple and layered. People might use the full-length drapes in neutral color to make your room look spacious and high.
Even though you may copy the interior layout from other examples, you are able to add your personality to the spaces. For examples, the antique pieces will make the room more classic while a chic wall decor or lamp may get the space into modern traditional living room.
When using the old accessories, please refuse the messy and outdated items. The archaic tablecloth, candle holder, trims should be selected carefully.