Cities always drive popular trends, including the trendy interior design. Urban modern style mixing the past and the future, urban and rural styles, can be found everywhere for city living. So whatever style you love, urban modern is a great choice. Let's learn how to decorate an urban modern living room.
People Also Read:
What is Urban Modern Interior Design?
It is an international all-modern interior style that blends the elements of contemporary, modern, minimalist and industrial design to provide comfortable interior design. Urban modern interior design is skilled in refreshing the small spaces into practical areas. People will feel soft and comfortable in an urban modern room.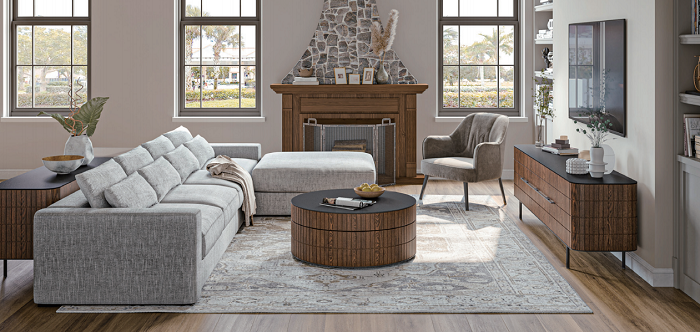 The characteristics of urban modern design:
Uncovered beams and unfinished surfaces.
Concrete, brick and wood are usually seen.
Clear and bright open spaces.
Light and neat finishes.
Large furniture pieces with minimalist look and sleek lines.
Geometric designs
Retro decors and ornaments.
Combination of neutral colored foundation and nature-like colors.
Tips to Decorate an Urban Modern Living Room
Before decorating the living room, please figure out the answers of yourself:
Necessity: what furniture and home decors you must have
Functionality: make clear which item is versatile and which is just for aesthetics.
Centerpiece: make the focal point and a distinct statement to add personality
Supplementary: which accessories serve for highlighting the centerpieces.
Urban Modern Style Decor Ideas
Soften it with curved edges: urban modern style blends contemporary and industrial to create a unique style. It generally has a softer look and touch than industrial and formal design, so you are able to introduce warm color tones, plush fabric upholstered pillows and cushions, rugs and even curved edges of the large furniture, like curved sofa, to provide a relaxing and inviting interior space.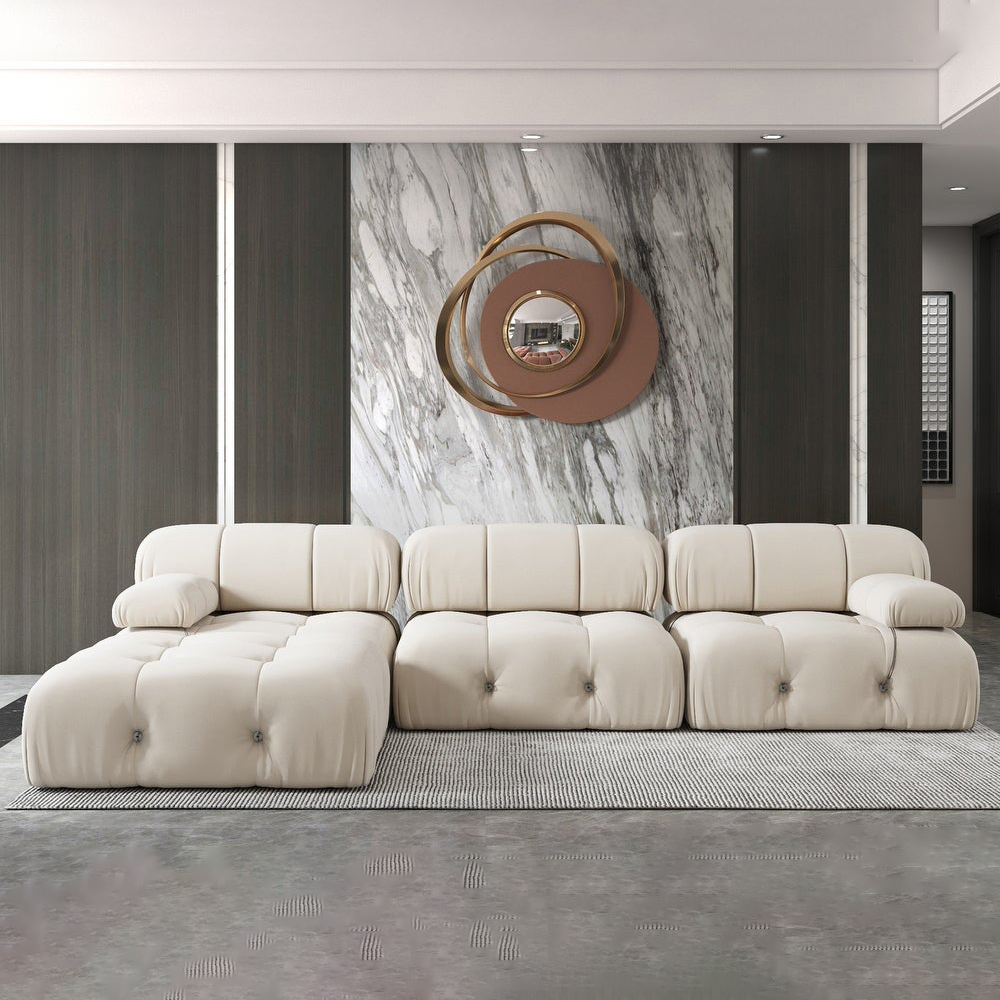 Peaceful color and vibe: Besides to soften it, the neutral and warm color tones can also create a peaceful and comfortable home and even the guests will feel at home when sitting in the living room. Paint your wall with those colors to let them easily connect to the floor and ceiling.
Apply the modern decoration to style home: In addition to applying the large modern furniture, also consider the unique small pieces or home decors. For example, a kangaroo accent chair, a lovely animal stool for a coffee table, an elegant floor lamp will also add modernity to the area and fulfill the empty space.
Bring greenery to refresh the spaces: As the organic elements come into the living space, the urban modern living room would be bright and fresh. Make sure the plants stand in the right position of the room so that the whole view can keep clean and simple.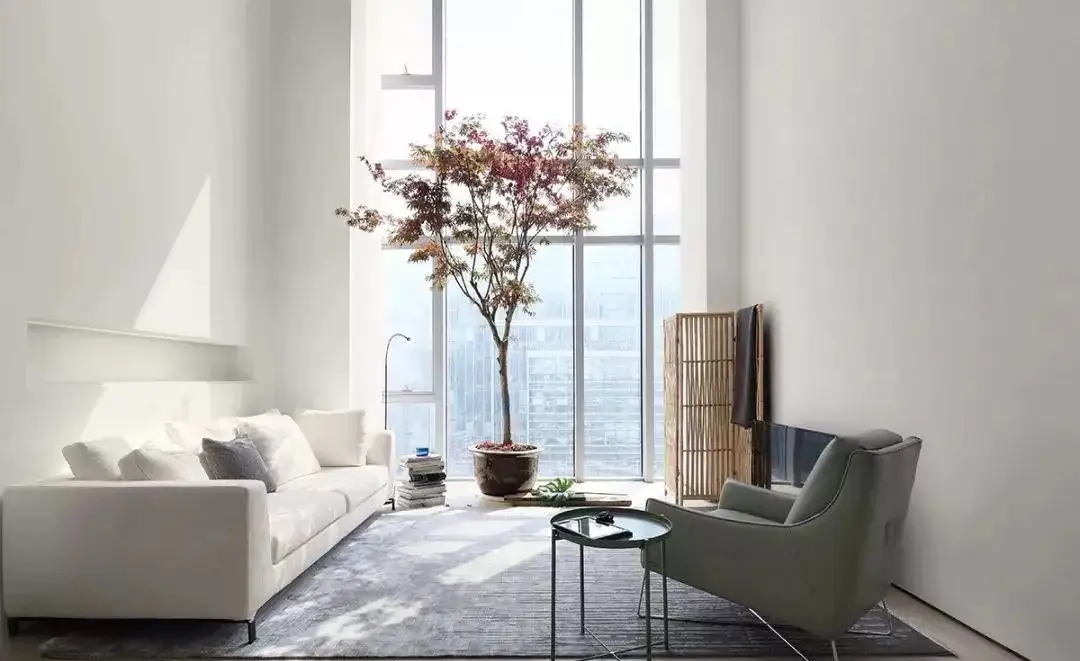 Create continuity: Every room would be different but if you create continuity between rooms and rooms with the a common color or textures, the home looks harmonious and enhance the impression of the urban modern living room to your guests.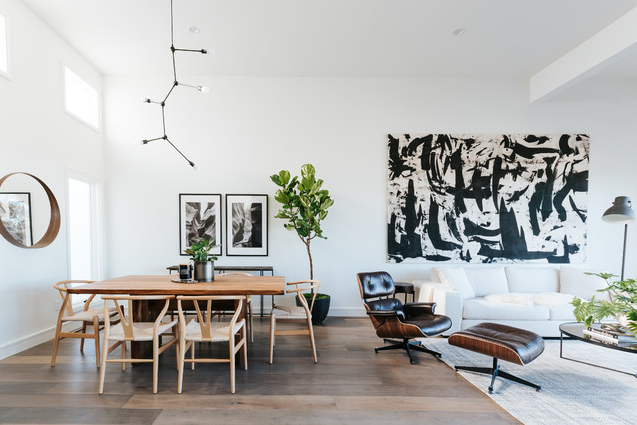 Add personality: Even though the urban modern living rooms own the common characteristics, each room should have its own special points. Thus add your personality to the room with hand-made artworks, rugs with interesting patterns, fashionable pendant lights, and more.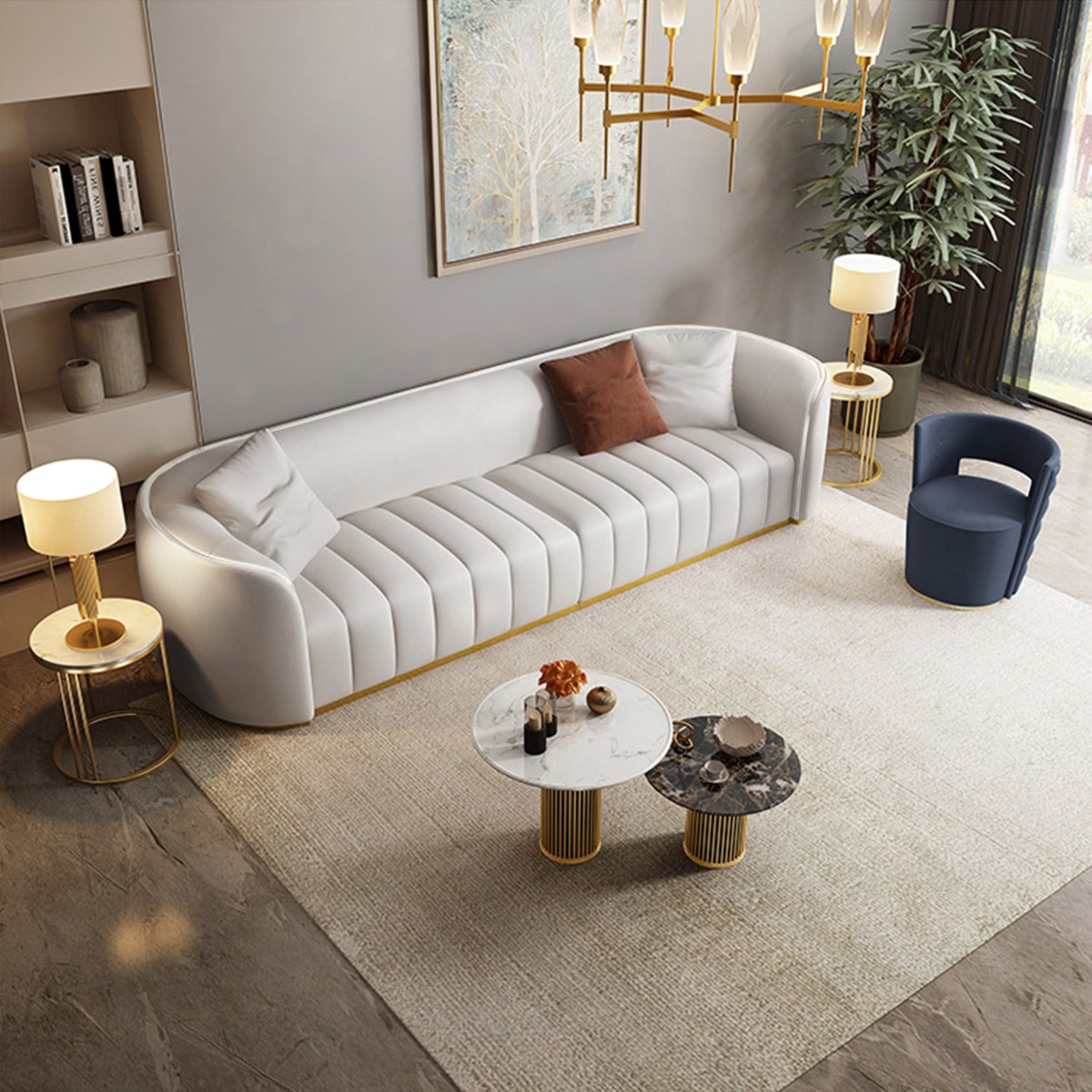 Keep it simple: Urban modern style prefers simplicity so refuse too many accessories inside the living room. The daily items and unnecessary items should be hidden and even removed. Once you tend to get some exposed, leave one or two in minimalist style on the tabletop, or you can change the accessories by week, by month or by season.
Blend vintage elements: Vintage doesn't mean the totally contrast to urban modern style. Of course, it depends on the collaboration. When the vintage and contemporary furniture come together, it will give your home an eclectic style. Some retro furniture pieces are timeless and even add charm to the space.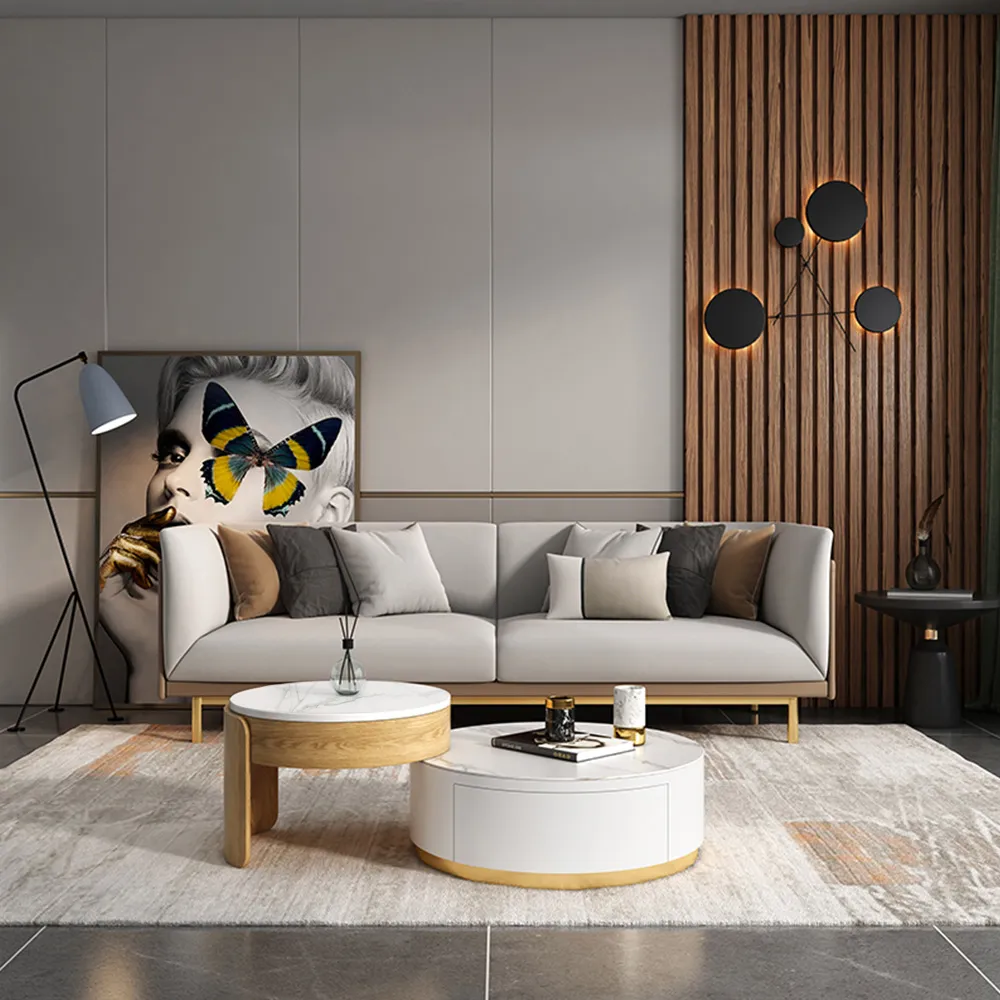 Browse the popular pick of Povison urban modern living room set here: