Times are always changing, and so are the trends in decoration styles and designs. Whether you are new to a new house or in an old home where you've lived in for generations, you'll be looking at it once in a while or thinking about how to transform it as your age and habits change. If you want to keep your interior style in line with the current trends, try to refer to the trending living room decors in 2023 and redesign your home.
Living room is the place that people relax and communicate with your family members. Especially in a small apartment or condo, living room is a multipurpose area, so a pretty and functional living room will make you comfortable and keep in a good mood.
Trending Living Room Decor 2023
1. Furniture with arches and curves
Even though some designers thought that curves will disappear in 2023, most likely, it will still be the trend, which was concluded by Povison after communicating with some designers and collecting the researches. Arches are the popular elements in the Mediterranean house and urban modern home. From the entryway to living room furniture, arches and curves echo each other and add interests to the whole spaces, which was widely used in the past several centuries. Since there are different types of arches and curved furniture, they can fit for most home styles, ranging from the vintage to the modern; from the rustic to urban; even from personal home to the public gallery.
In fact, arches and curves exude a lot of charms to showcase both elegance and dynamism.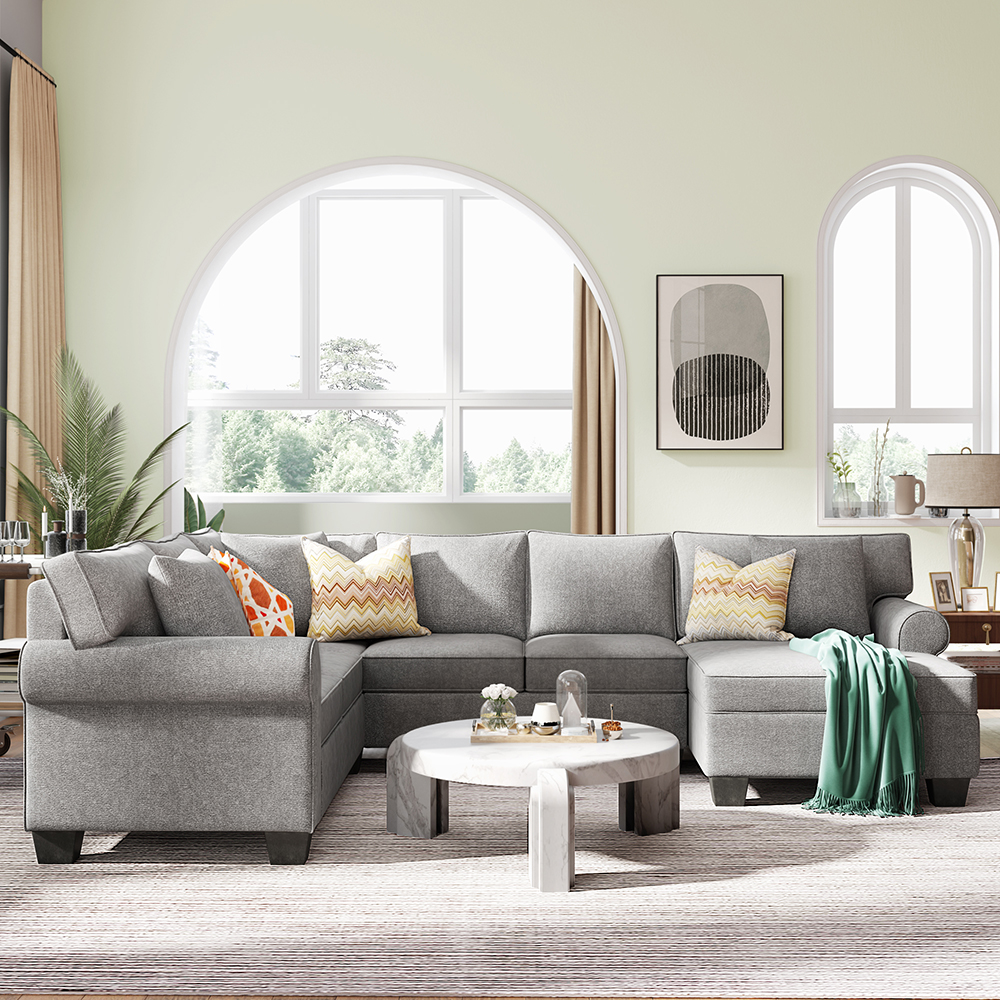 2. Prefer black, dark and mixed colors
In the past, people preferred to pick up the neutral, light-colored furniture or decorative items, such as white and beige, because these are the safe choices. Nevertheless, the interior trends in 2023 will favor dark colors, or mixed tones. Black will also become the main component, creating brownish black, dark blue, etc. Dark colors can add a layer of visuality, depth and luxury to the room. Just want to have a try with black or dark colors? Thus start with some black accessories and small pieces of furniture. If you are bold, use dark tiles or wood panels to decorate floors and walls. Dark colors bring mystery and sophistication to your home, which can adapt to a variety of styles: formal, industrial, urban modern and more.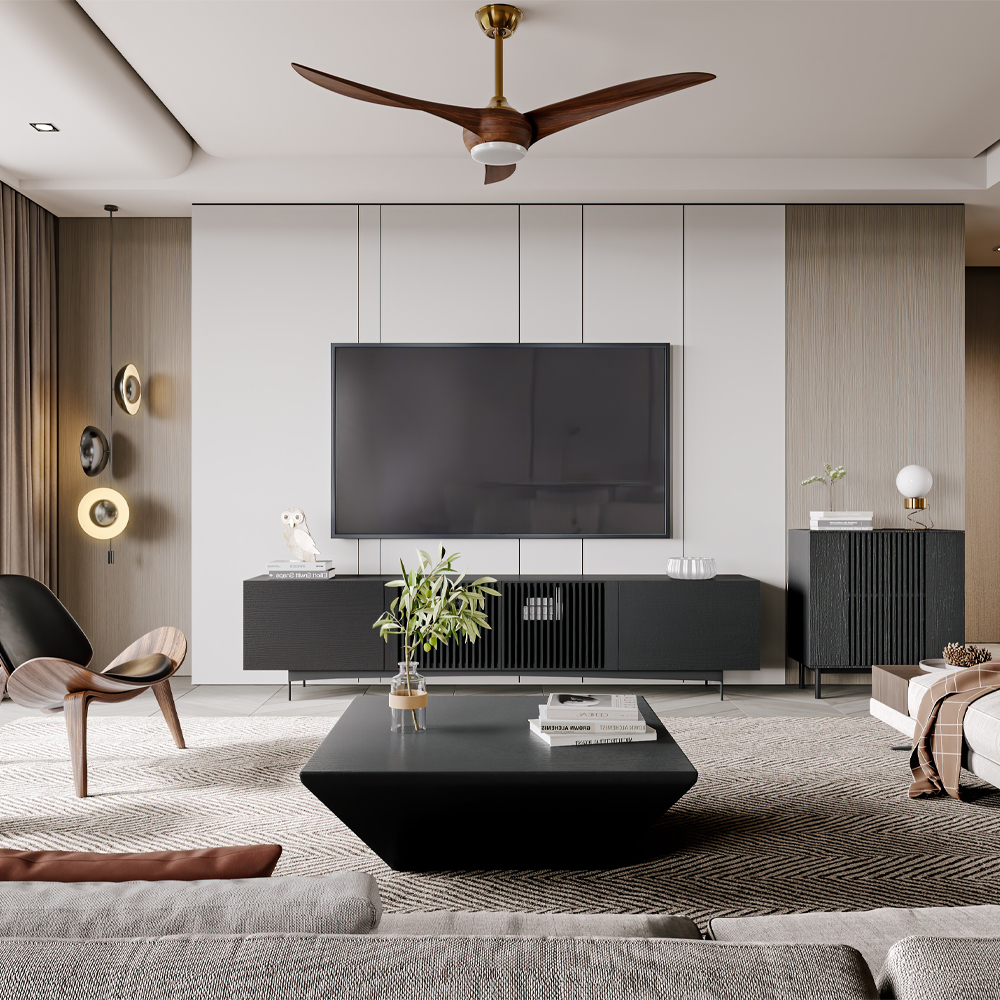 3. Inspire by the nature
Bringing the outdoors inside is the timeless trend of the home decoration, which still becomes the trending decor in 2023. Furthermore, the influence of nature will even expand in the coming year. We will often see the rattan, wicker, cane and marble furniture and home decors in 2023. Additionally, the natural colors are also used in the home pieces, e.g.:lake blue, grass green, cloud white.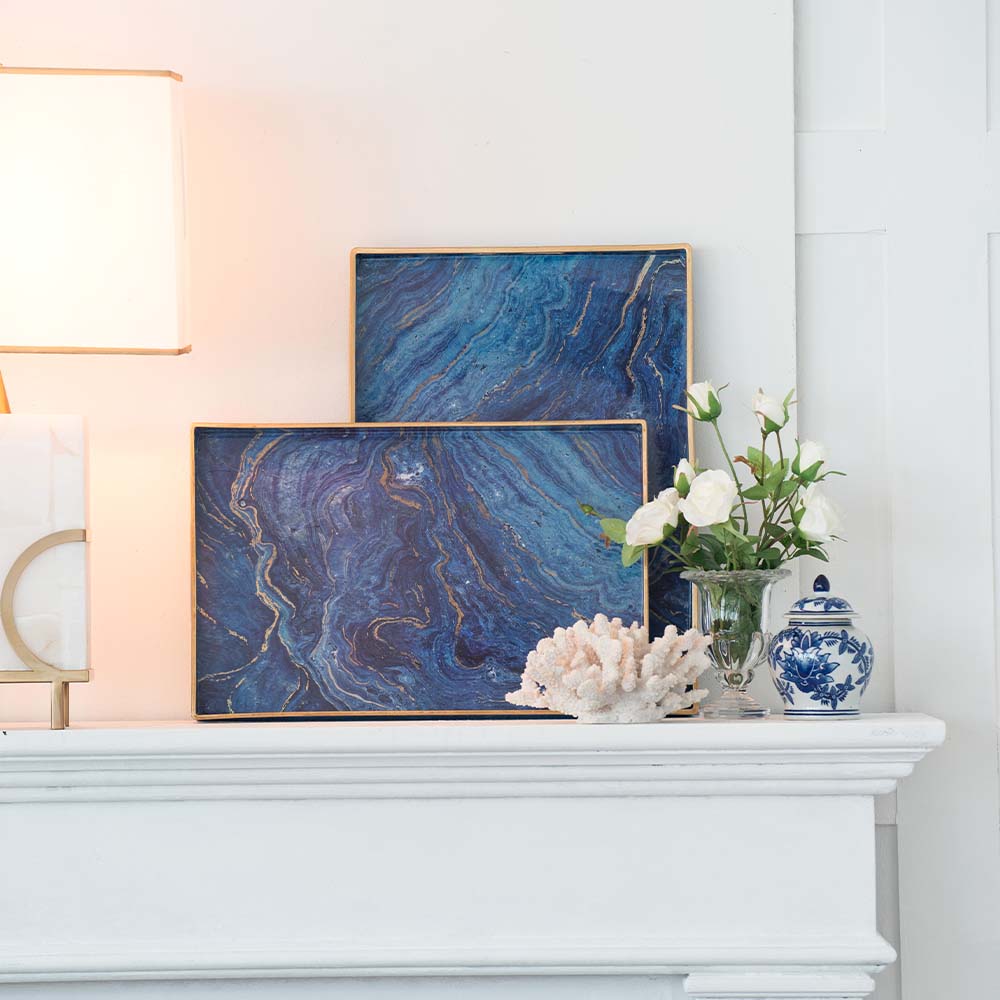 4. Bring a rug as statement
In most interior designs, designers would use neutral colored pieces to decorate the living room. In 2023, people would tend to make some differences to express the personal style but don't change too much, try the statement rug for the living room. The bold use of colors and patterns makes the space more artistic and with tons of personality.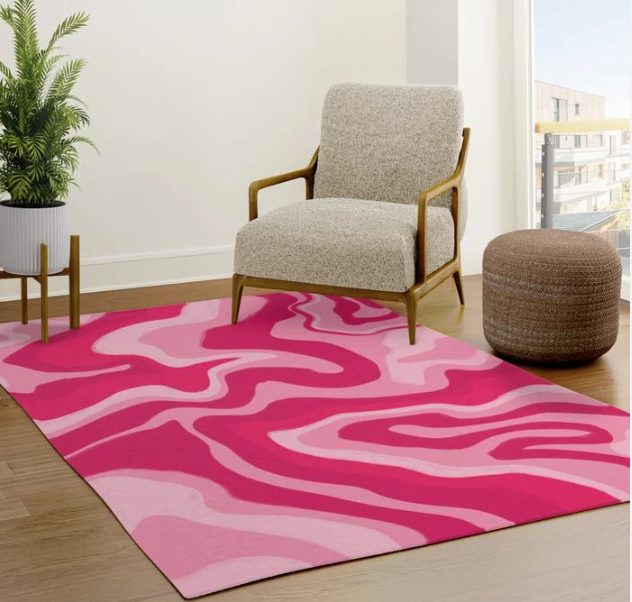 5. Add the vintage elements for fusion aesthetics
Vintage style doesn't mean outdated and in some extents, it would add sense of times and sedateness to the spaces. Vintage pieces in your living room also exhale a sense of tradition, authenticity and personality. More than ever, it is wonderful to incorporate aesthetics, vintage elements to achieve the fusion of tradition and modernity.
6. Maximize the natural light
After the epidemic, people may focus more on the wellness. Besides sports, the healthy environment also plays important role for dwellers' living. Natural light is helpful for us to produce the vitamin D which promotes calcium absorption; improves the sleep quality; and even disinfect and sterilize the interior things. Therefore it would be maximized by the large flooring windows or reflective materials to spill into the rooms.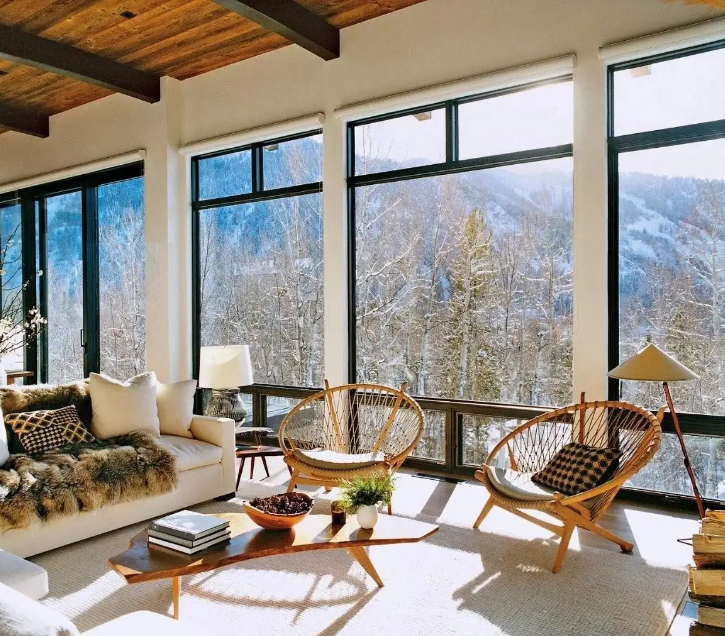 7. Less fast furniture at home
As the young people graduated from school and then organized a new home, they may apply fast furniture due to the limited budget. Considering the long lifespan and environment-friendliness, plenty of people would tend to pick up the durable furniture or second-hand vintage furniture. Besides, fast furniture always are featured with simple design so they may be not suitable for the sophisticated families who pursue a sense of design.
8. Get rid of traditional formulaic layouts
When decorating a house, many people will search for interior style design on the Internet, seek the help of designers, copy the furnishings of friends' houses, etc., but most of these references are formulaic layouts. In 2023, this traditional formulaic layout design will look outdated, such as the sofa must be equipped with a pair of lamps and side tables?
Whether you are adjusting the original furnishings or completely remodeling the house, choosing a unique curved back sofa, a set of kangaroo accent chairs, or a coffee table with a sense of design will make your living room vibrant. Isn't that fashionable?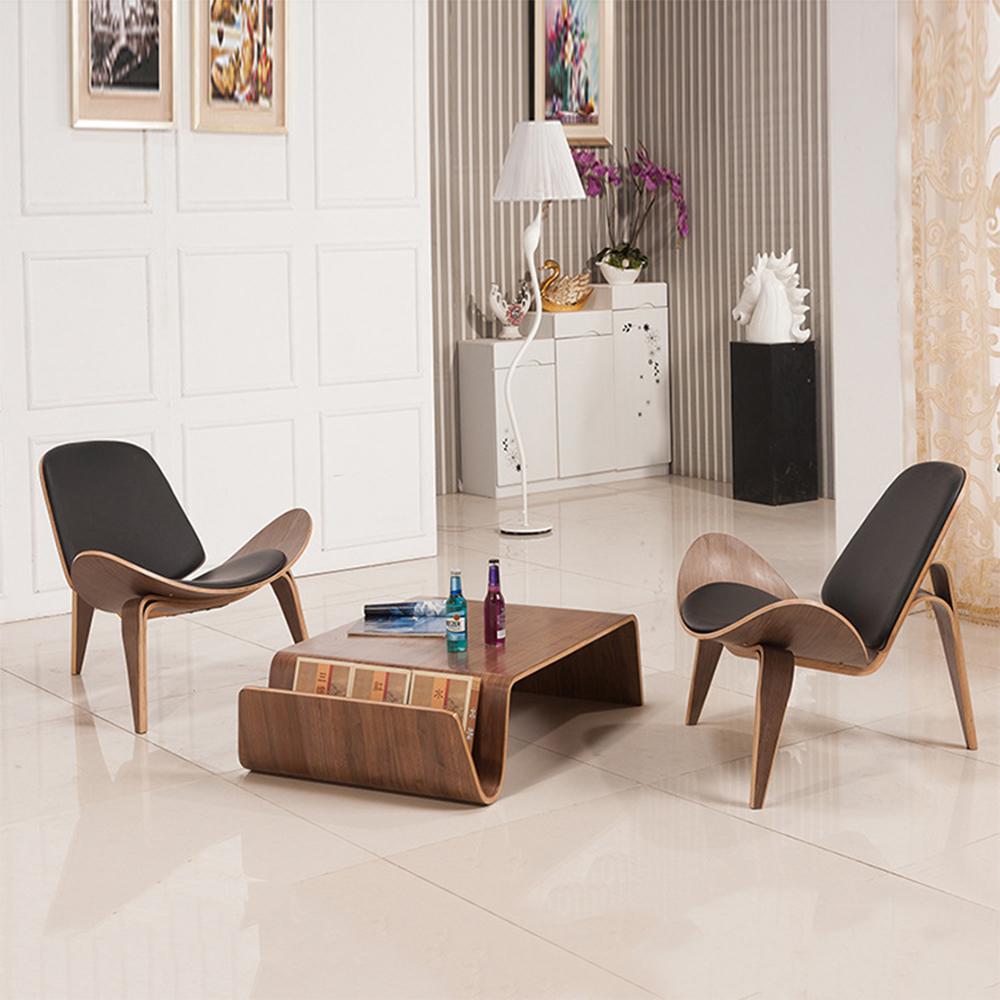 9. Combine functionality and comfort
The trending living room decor will focus on the unity of functionality and comfort, so not only the living room, but also other spaces will be designed with multi-function. This can maximize the use of each space and the value of the home, especially in the small apartment. Thus when we remodel the living room, try to consider whether the pieces are multipurpose or flexible in different places.