Every home owns one or more seats for relaxing and chatting with families after a busy day. What kind of seat would you choose for your home, a sofa, a couch, a settee or a loveseat? Any of them must be the centerpoint of your living spaces and often be placed in the living room or keeping room, which is one of the furniture with high frequency of use. Today, those four seats are slightly different and some of those are interchangeable. Here we'll explore the difference between couch and sofa, settee, loveseat.
People Also Read:
What is a sofa?
Sofa, the commonly used term, refers to a upholstered bench-style seating piece with arms and a back. It primarily serves for sitting and is always more formal for a living room. Sofas can be made from a variety of materials, including fabric, leather, or synthetic materials, and can have different designs and styles to fit various interior decor styles. They can be divided into standard sofa and sectionals.
Example of Standard Sofa:
The modern technical cloth sofa is designed with sleek, durable materials that combine style and functionality. The orange upholstery and golden metal legs brings tons of personality and modernity to the living space.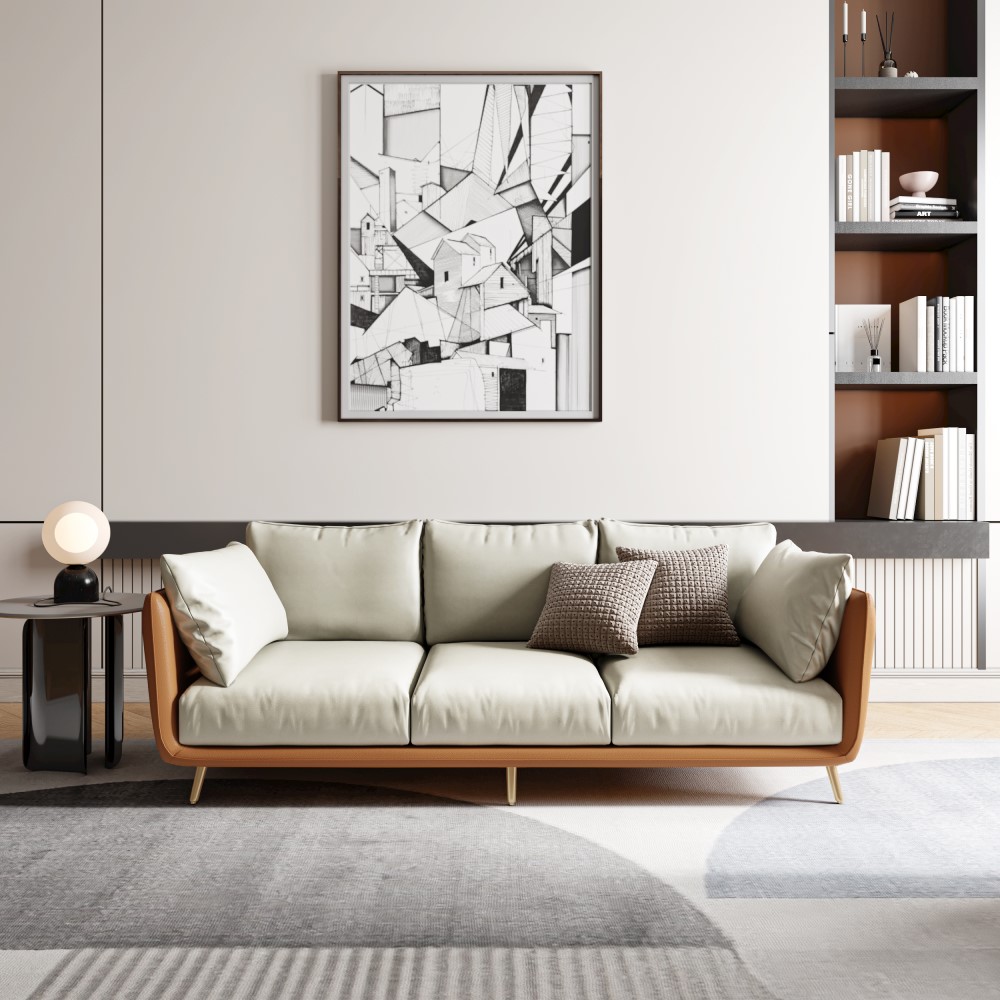 Example of Sectionals:
Reversible Corner Sectional Sofa
The gray corner sectional sofa is a stylish and functional piece of furniture designed for modern living spaces. It features a sturdy hardwood frame, comfortable foam padding, and soft, gray upholstery that complements a variety of decor styles. With its spacious seating area, chaise lounge, and sleek design, this sofa offers both comfort and style, making it an ideal choice for any home.
What is a couch?
Couch, a casual term, is somewhat different from what we call today, even though it is also a bench-like polished piece. It is derivative of the French verb – coucher, so it may come with no arms and back, used for both sitting and lying. However, it is pretty much the same thing as sofa now.
Example:
Modular Couch with Unilateral Armrest
It is a versatile and contemporary seating option designed for modern homes. With its unilateral armrest and modular construction, this couch allows for easy customization and can be arranged to suit any living space. Its comfortable seating and stylish look make it a popular choice for any home.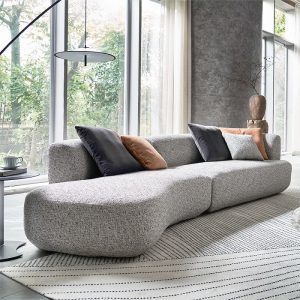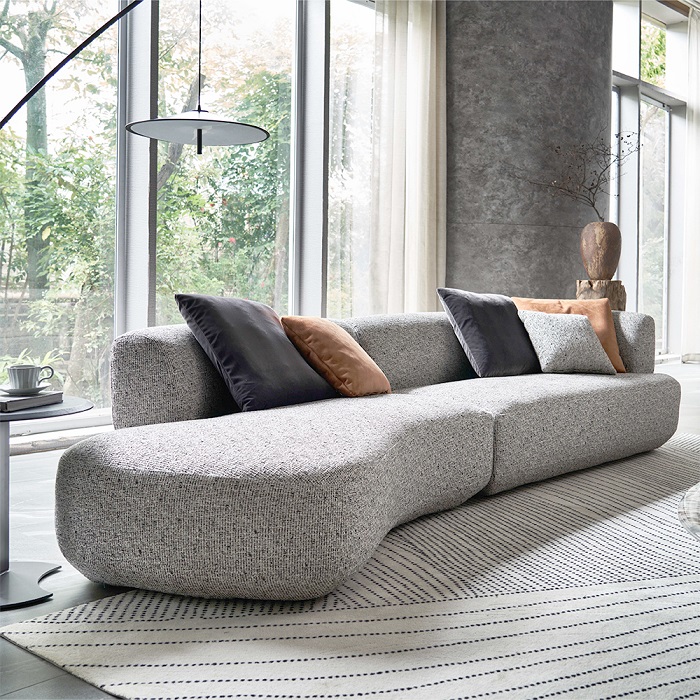 Armless Couch for Folding Sofa Bed
With its folding mechanism, this couch can easily convert into a comfortable bed, making it perfect for overnight guests. Its compact size and easy-to-use features make it a popular choice for those seeking functionality without sacrificing style.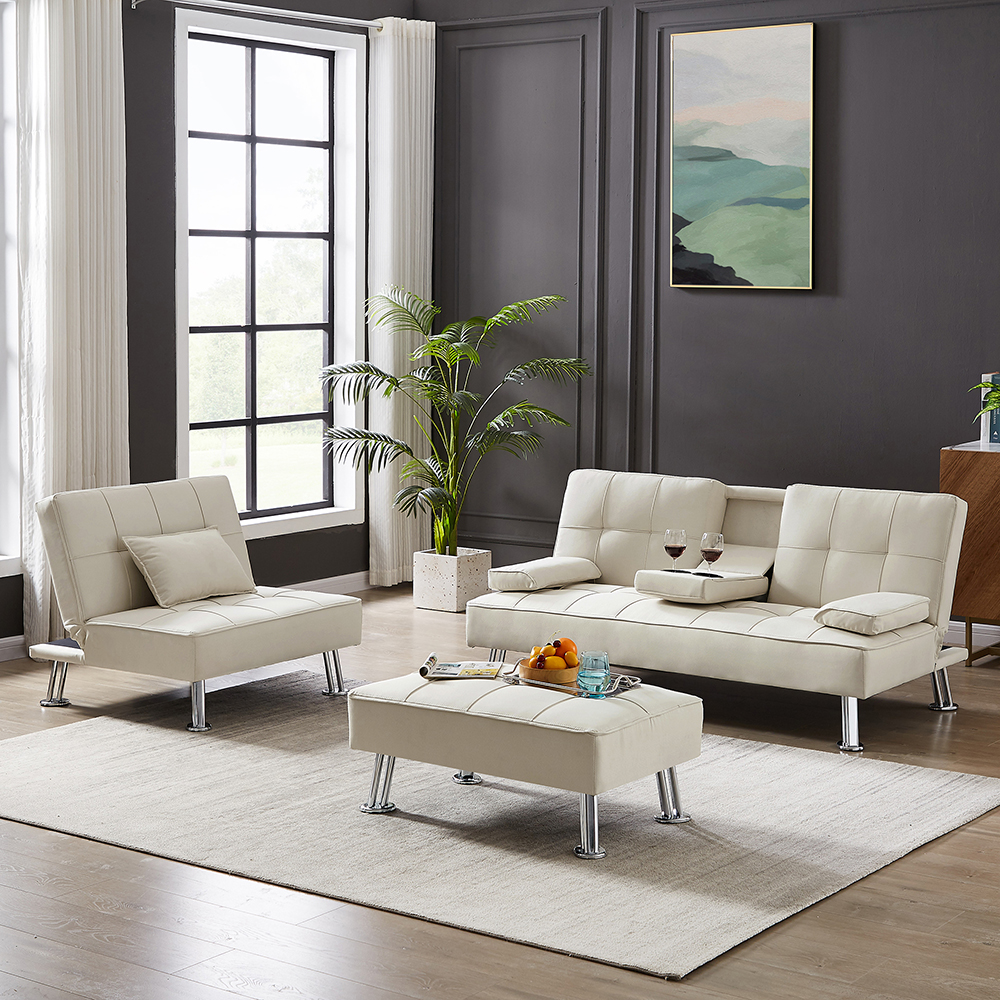 What is a Settee?
Settee, originally long bench with high backs and arms, is an upholstered seat similar to sofa. It can accommodate for 2 or more people, which can be a single sofa or a part of sectional sofa.  This long seat is generally featured with a curved back which fits for the furniture trends, and made from wood.
Example:
Velvet Settee with Solid Wood Frame and Metal Legs
This settee is a luxurious and stylish piece of furniture designed for modern living spaces. It features a sturdy solid wood frame, soft velvet upholstery, and sleek metal legs that add a touch of sophistication. Its elegant design and high-quality materials make it a popular choice for those seeking both comfort and style.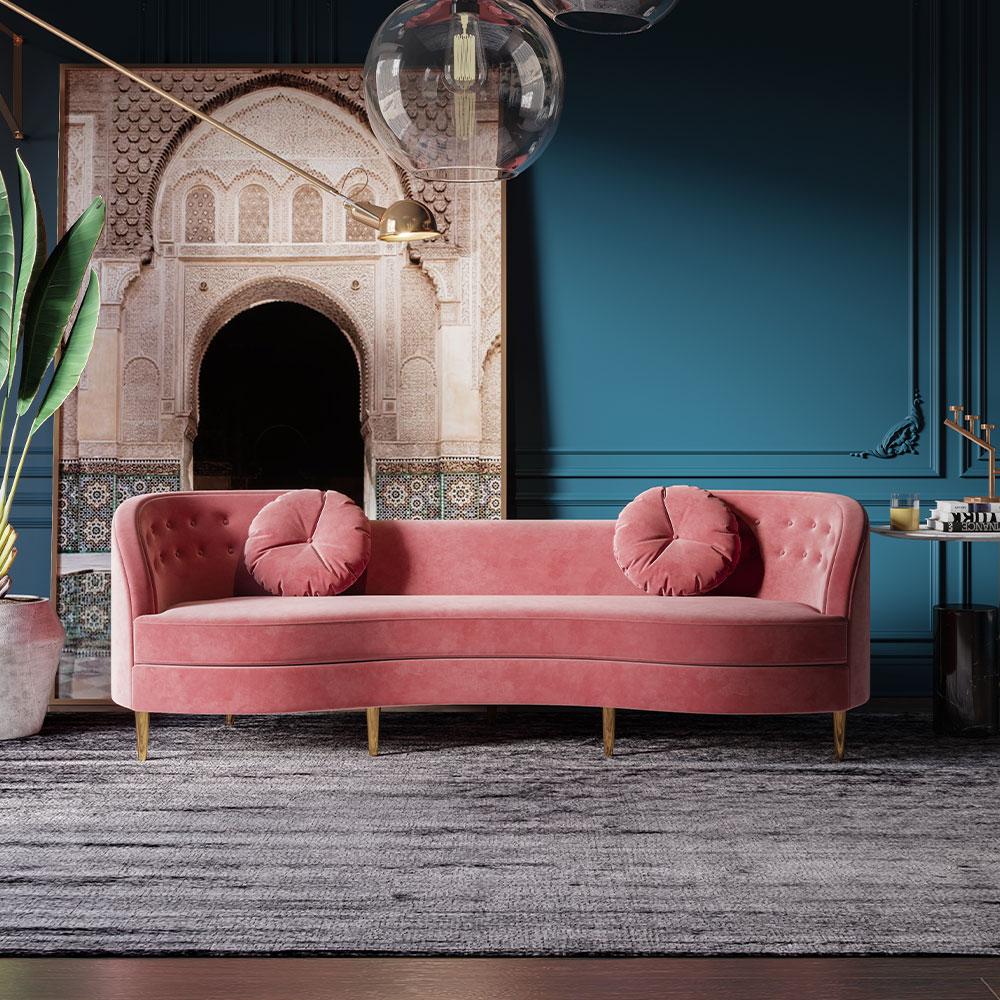 What is a loveseat?
Originally, loveseat is designed for women who wear long dresses. It is easy to understand, which refers to a standalone seat with two seat cushions. Thus it means for only two persons sitting closely to chat or watch TV.
Example:
Multifunctional Green Velvet Loveseat
With its compact size and multifunctional design, this loveseat is perfect for small apartments or as a statement piece in larger rooms. Its stylish look and practical features make it a popular choice for those seeking functionality without sacrificing style.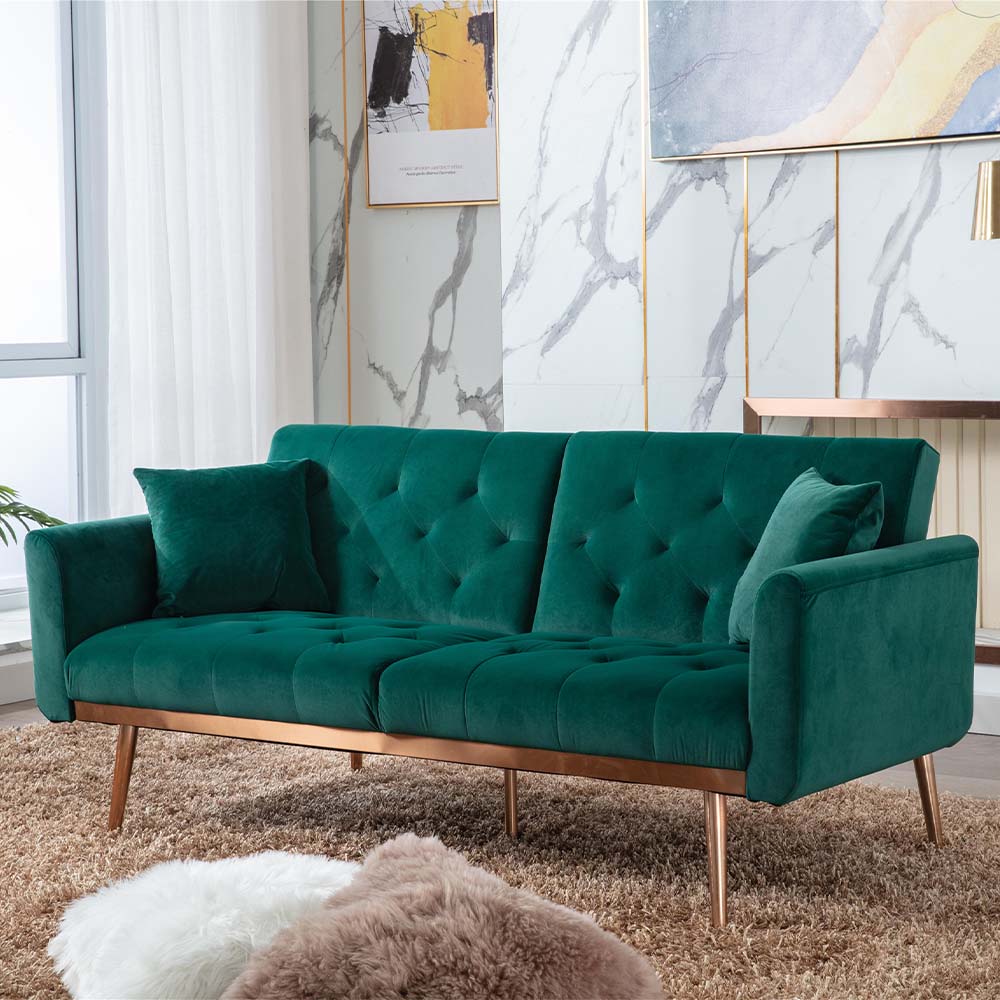 Difference Between a Sofa and a Couch/Settee/Loveseat
Settee vs Sofa
If you are trying to figure out the difference between a settee and a sofa, check the list below:
Features
Settee
Sofa
Size
Smaller, 50'' to 70'' wide
Larger
Seating
Fewer people
3-8 or more people
Design
More like an upholstered bench;

Tall and exposed legs;

Streamlined effect.

Range from traditional to modern style;

Tall and exposed legs or lowline base.

Scenario
Any room; small spaces
Always for living room
Formality
More formal
Causal and comfortable
Couch vs Sofa
Is there a difference between a couch and a sofa? Nowadays, it is hard to answer the question but browse the tiny distinctions here:
Features
Couch
Sofa
Size
No clear differences
Seating
More people
Less than couch
Design
With one or no arm
With armrest and back
Function
For sleeping, lying down, sitting
For sitting
Formality
Casual
More formal than couch
Loveseat vs Sofa
It is very easy to understand the difference between sofa and loveseat. In some case, you even can place both of them in a spacious space.
Features
Loveseat
Sofa
Size
Smaller, 52'' to 64'' wide
Larger
Seating
2 people
More than 3 people
Design
uniformly sized
For various styles (standard, l-shaped, u-shaped )
Scenario
Any room, small spaces
Living room
Formality
No clear definition
FAQs:
What is smaller than a loveseat?
Chair-and-a-half is a comfortable seating furniture piece, which is wider than a singe chair but smaller than a loveseat. A standard chair-and-a-half is 51 inches from side to side, and 38 inches deep from the front to the back.
What is a half couch called?
A half couch can be considered as a chaise lounge, an upholstered sofa in the shape of a chair. It is long to support the legs. You are able to watch TV and read, play games when lying down on it.
What is a half couch half bed called?
We can call it sofa bed or daybed. It is a multi-functional piece, which can be used as a couch or a temporary bed flexibly. Daybed is perfect for comfy lounging and accommodate your guest for the night if you don't have a single space for hime/her.