The Best Wingback Dining Chairs You'll Love 2022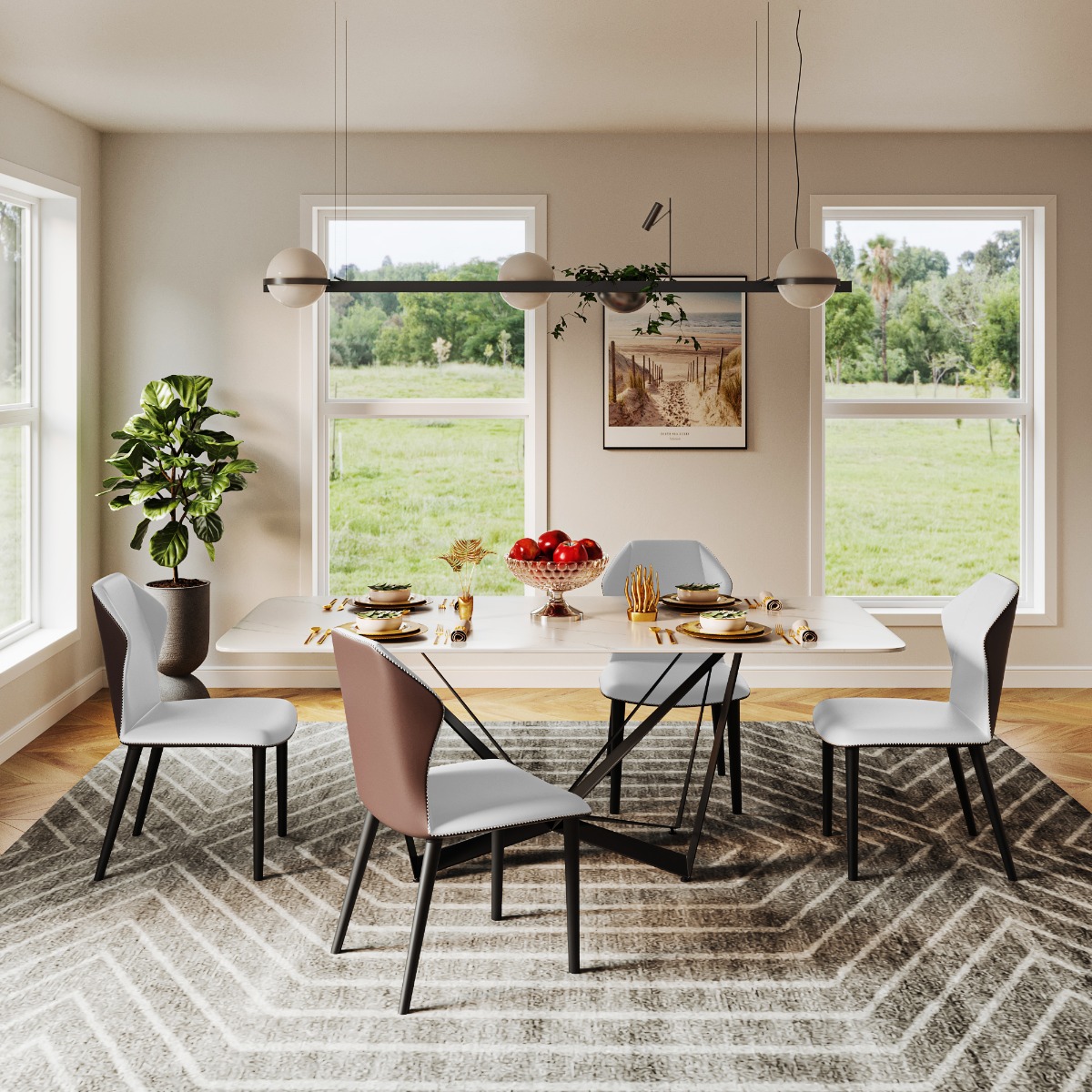 Wingback chair is classic and it is also popular nowadays. Shawn, an interior designer in New York, said that he had one wingback chair in almost every room due to its sculptural form and comfort. Wingback styled chairs bring an interesting and nice design to your interior space so the wingback dining chair will add the elegance and comfort to your dining room.
What is a Wingback Chair?
Wingback chair, also called wing chair and originally mentioned in Britain in 1600s, was designed for relaxing in front of the fireplace. The wings would prevent the cold drafts impacting the sitter and keep the warmth for the seater. Additionally, the sitter's ears and neck can be protected by the protruding parts of the wingtips. Traditional wingback chairs are mainly placed in the living room or dining room for leisure. Velvet and leather are the common upholstered material.
Are Wingback Chairs Outdated?
No, the wingback design is still popular today even though it is classic. There are many wingback chairs featured with chic elements to fit for modern and contemporary interior design. Besides, vintage is stylish now.
The Best 5 Elegant Wingback Dining Chairs 2022
Wingback design is not only suitable for accent chair, but also fits well for dining chair. The cozy and stylish wingback dining chair still become a trending element for modern dining room. Come to have a look on those elegant wingback dining chairs.
This high wingback dining chair is filled with premium foam and upholstered by the high-density Capri fabric, which provides comfortable sitting experience for dining. The tufted design and golden titanium legs will add the vintage and light luxury vibe to your space.
Dimension: 22.44″W x 22.04″D x 36.22″H
Material: Capri Leather, Titanium Legs
Set:2 Pieces
The minimalist dining chair in brown showcases a gently curved frame, splayed legs, and a solid back. The waterproof PU leather surface and black metal legs ensure firmness and durability. Its thin design can be pushed to nest under the table to save the space.
Dimension: 17.52″x19.29″x33.07″
Material: PU Leather, metal Legs
Set:2 Pieces
It is excellent to put such gray wingback chair set of 2 in your kitchen and dining room. The modernity and minimalism is exposed by the wing like backrest and gentle curves. Furthermore, you will enjoy sitting on cushion of the high density sponge.
Dimension: 20.87″Wx21.26″Dx30.71″H
Material: Iron Feet, PU Leather, Fabric, High Density Sponge
Set:2 Pieces
The modern dining chair with blue cipri leather upholstery and black carbon steel legs is able to suit for any rectangle, square, round dining table for every style. The 105 degree angled design of backrest is good for sitting and leaning.
Dimension: 17.72″W x 19.29″D x 33.46″H
Material: PU Leather & Carbon Steel
Set:2 Pieces
This large wingback chair with double backrest and firm stainless steel legs fit well for heavy people. What makes it stylish it the color combo design. The white seating and brown backrest, black legs with golden caps for legs come together to create a comfortable and charming vibe to your dining room.
Dimension: 21.65″L x 23.62″W x 37.01″H
Material: PU Leather, High-Density Foam, Carbon Steel Leg, Stainless Steel Leg Cap
Set:2 Pieces
Gray and brown wing shaped chair set of 2 with golden tapered legs will bring elegance and luxury to your dining room. They are suitable for apartment, condo, single family house and townhouse. Its eco-friendly foam filler and PU leather upholstery ensure long lifespan and comfort.
Dimension: 19.68″L x 20.86″W x 31.49″H
Material: PU Leather, Stainless Steel Legs
Set:2 Pieces
Those wingback dining chairs can match perfectly to any shape of dining tables, including round, square, oval and rectangular. And they also can be used as accent chairs in the living room or keeping room.