How to Work From Home: 5 Small Steps to Stay Productive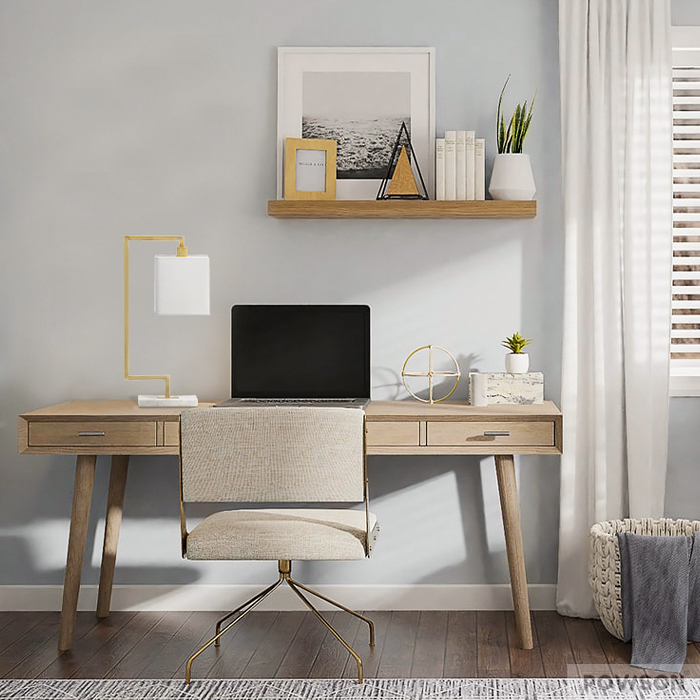 Working remotely is not an introvert's dream any longer, to the opposite, it has been the new normal since the Covid-19 pandemic outbreak. You may see some benefits for introverts cause they do not get distracted easily; whereas, how to keep a balance between work and life in the working-from-home trend remains a big challenge for most people. In this article, Povison, your lifestyle guide, will unveil how to stay productive when working at home.
Add tidiness and organization to your space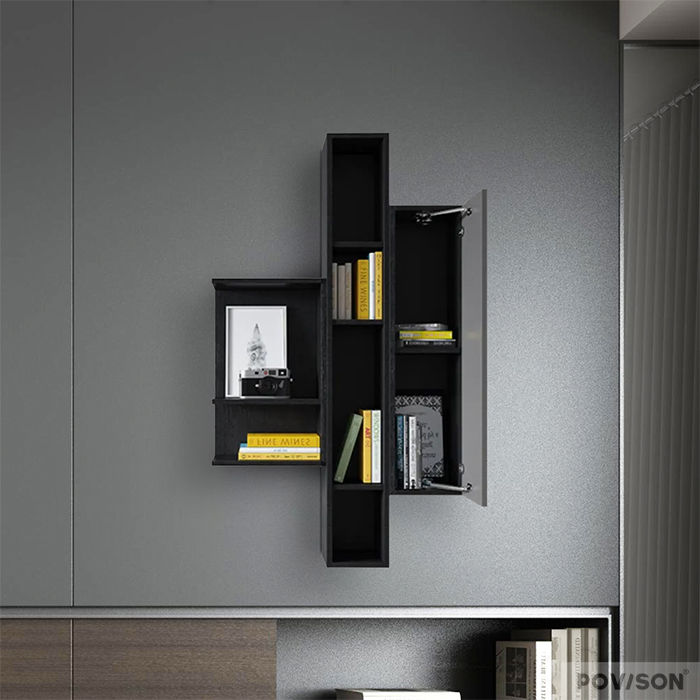 Clutter causes mental anxiety to some extent. No one will refuse a place that is neat and well-organized. A tidy space is gonna save your time on not fumbling for your target documents and books. In a horizontal dimension, Povison helps make most of the wall. Wall shelves and cabinets turn your empty wall into an archive where you can store and sort out your office things and get everything handy whenever you need it. To get a more flexible solution, you can also consider the storage cabinet which you can move from the living room to study and bedroom. With a drawer door, the cabinet prevents your files from dust and moisture and keeps everything inside new.
Create clear boundaries between workstation and leisure area
Clarify the boundaries that you may not get distracted easily. A workspace is where you inspire focus on the work without being interrupted. Povison supposes that such a place could be your study, bedroom, or even a kitchen, but remember to shut the door before you sit down.
 a. Shape a workspace for a work-from-home environment
When you are working, optimal lighting might help you do half the work while getting double the result. Poor lighting may reduce your energy, cause eye strain, and headache, and ultimately dampen your ability to work efficiently. If your room is filled with a lot of natural light, a desk lamp can be decorative lighting. If not, artificial lights are more important when it comes to illuminating a workspace. The lampshades soften and scatter even lights, protecting your eyes and mood in a long day. Place it in the correct direction to avoid casting annoying shadows.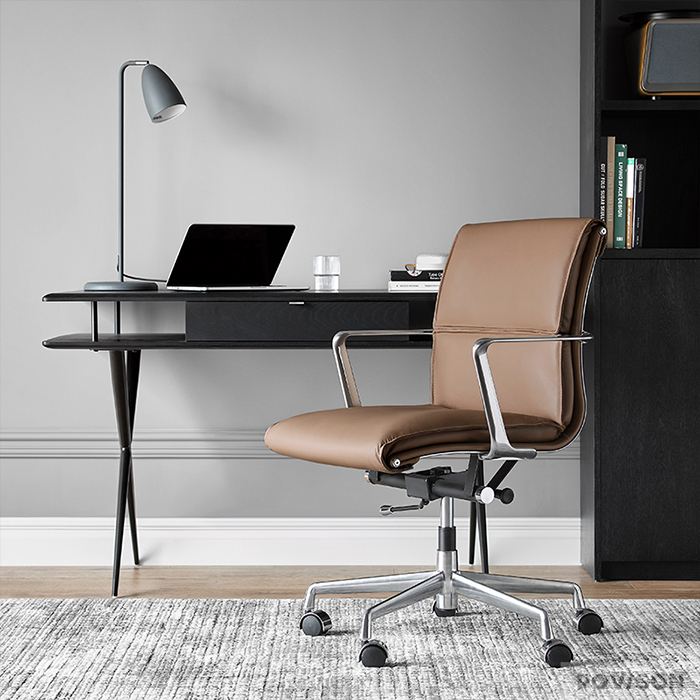 Just assume that you might sit down on a chair for hours when working, an ergonomic chair will reduce your back pain and release your hip pressure. A comfortable and supportive Povison office chair provides a happy and healthy experience, increasing productivity and work quality.
b. Reframe leisure area for work-from-home bounce-back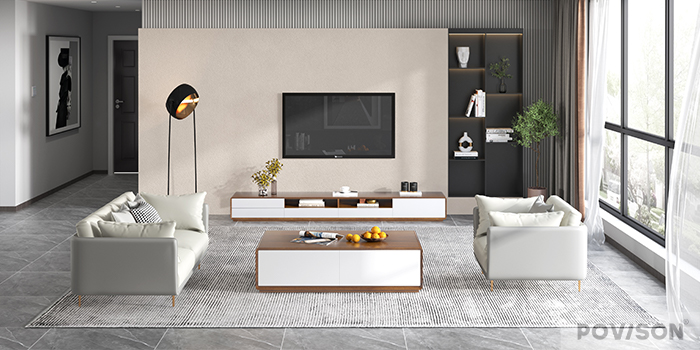 Working from home is not necessarily going easier than working in an office. There should be times and reasons for working hard. On the contrary, we need time to rest, to clear mental cache, and just be ourselves. Create a leisure nook that's both open and inviting, as well as calm and relaxing. Unwind yourself in an area where you can go barefoot and lie on. Povison sofas with sink-right-in comfort and the high-pile area rugs in the high-traffic living room center come together for a restful indulgence.
Negotiate time for household chores to stay productive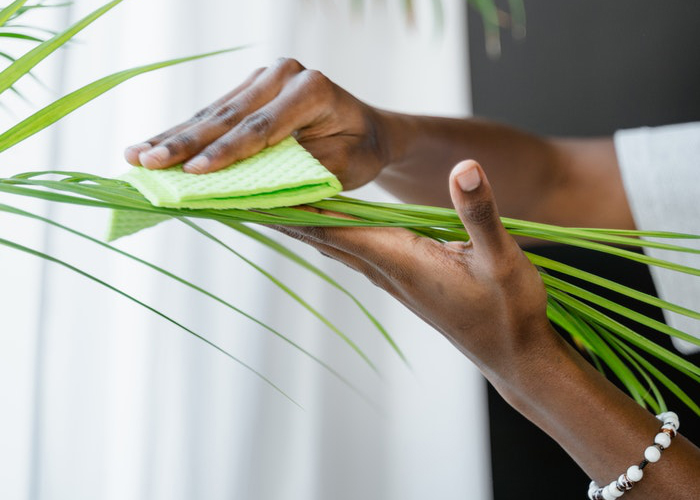 Keeping your little kids (if you have any) away from your home office is the priority when you are not expecting distractions. You might get bothered by your partner, for instance, "can you do me a favor…? " Guess what? A caring one feels it hard to refuse the request from his/her darling. You are already at work. In this context, you can negotiate flexibility for a certain household-chore time outside work hours so that you won't let down your partner and prevent chores from creeping into your work time.
Get your mind and your body prepared for working from home
a. A ritual for getting started: morning yoga, jogging, or other low-impact exercises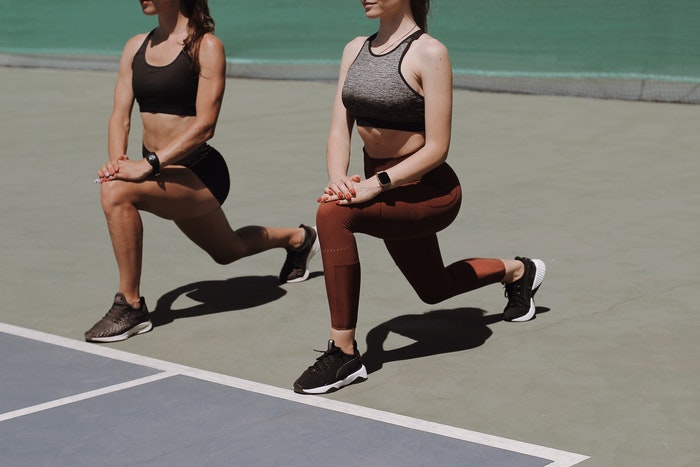 Since we are working at home, we save time by not being commuters on the way to the office or home, which means it blurs the line between "at work" and "off duty". We need a ritual before getting started. Povison recommends morning yoga, jogging, and other low-impact exercises that help you stretch your muscles and increase your range of motion, boosting your physical and mental energy from the beginning of the day. Plus, you can do these exercises any time when you finish certain tasks on the to-do list, which helps bounce back from burnout.
b. Proper attire for work time
Research shows that remaining in a formal dress code enables remote workers to have efficient work performance. Wrapping yourself in pajamas all day triggers some negative connotations: in a loose situation, we are likely to get unconsciously lazy, sloppy, and demotivated, leading to a lack of productivity and low activity levels. What employees wear is a direct representation of the company image and values. Athletic or casual wear does not opt for video conferences. Here's a tip: The quicker you finish your job, the faster you can change into your hoodies and pajamas.
Inspire focus on teamwork
The barrel theory also can be interpreted as the law of teamwork, which means that how fast the project can be completed is not decided by the fastest individual but the slowest one. Schedule regular individual and team reviews and see how everyone is doing. If you are the head of the team, you can assign the right person for the job and see how the team collaborates most efficiently. Povison believes every one of the team is not alone, and team members are encouraged to work together to achieve team and individual goals and ensure work quality.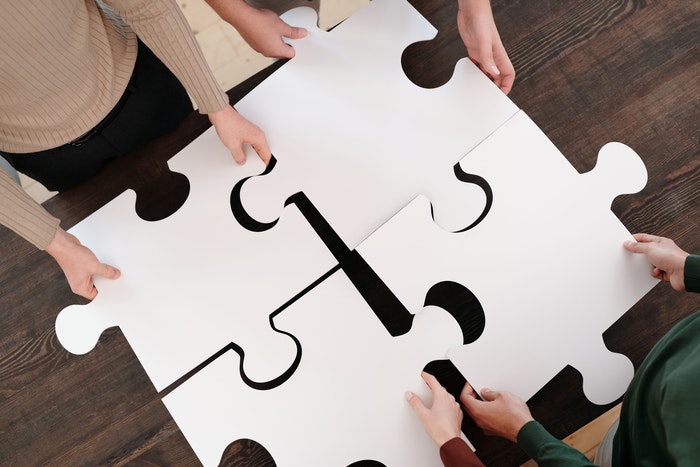 Povison has uncovered how to improve productivity from storage, to spatial setup, to handling household chores, to physical and mental preparation, and team collaboration. Working from home is both of big challenge and a great opportunity. Follow the steps from Povison and keep a balance between your home life and work and stay productive.