As we search any living room furniture topic or living room decorative ideas, coffee table is included and always paired with seating and TV stand. Thus, when we design the living room layout, it is certainly in the considered list. Here let's take a look at whether it is necessary for your living spaces and why you should pick a coffee table for living room.
Should every living room have a coffee table?
No, it depends on your family's need. Actually, every living room furniture piece is not the definitely necessary, but they would come together to enhance well-being. In addition, coffee table even becomes one of the gradually disappearing furniture pieces.
At this time, you may hesitate to refuse a coffee table for home but without it, where to put your cups of coffee, tea, cocktail on; where to enjoy conversation and movies with your friends; where to store your remote control and daily magazines?
Undoubtedly, coffee table is still a significant component for your living room. As for me, a lumbersome coffee table can be removed from our home but a modern and functional coffee table is definitely a necessity and even to perfect living room layout.
Reasons why you need a coffee table for living room
Complement your living room to express your design idea.
Placing a coffee table for sofa and TV stand will complete your living room and the integrity of your room will show your aesthetics and design concept. It will be the charming addition to your house.
Furthermore, some tables with certain patterns and materials will enhance the visual effect. The glass coffee tables for living room will make your room visually larger. The marble diamond-shaped table is able to add luxury vibe to your house.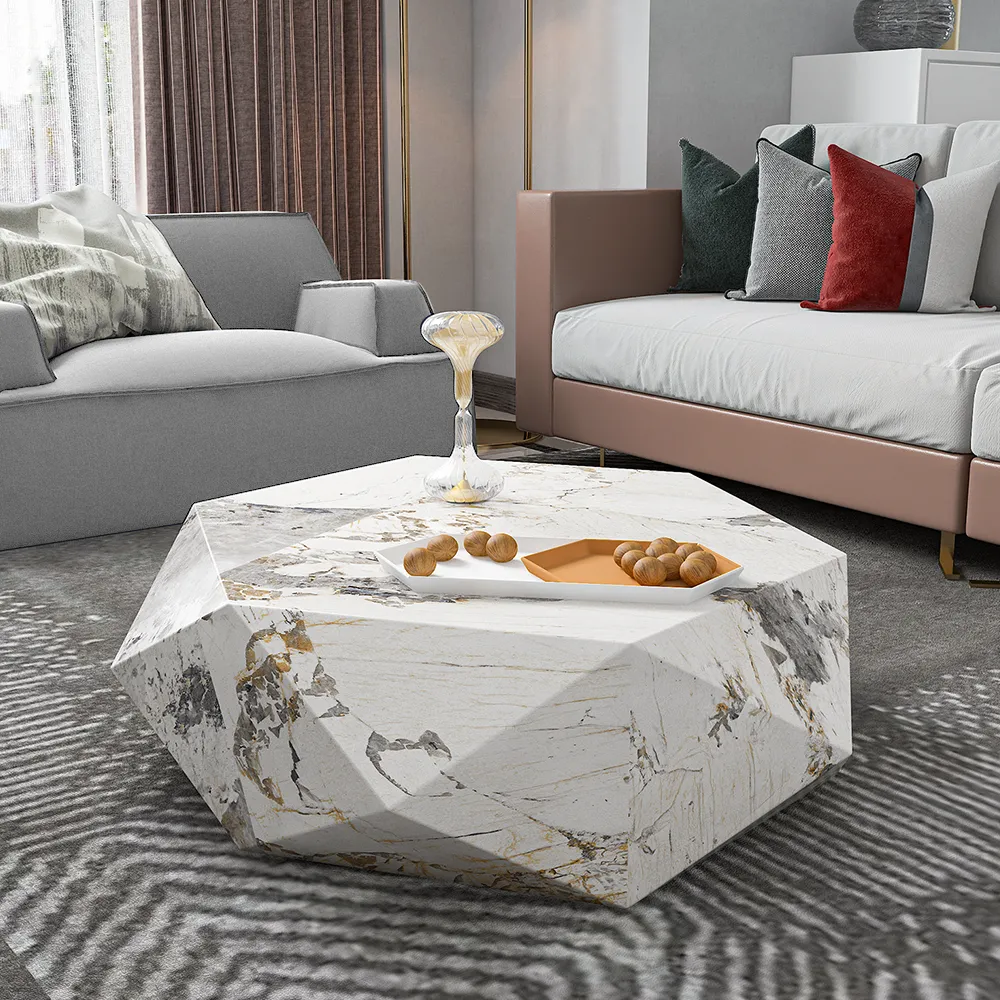 Practical and Multi-functional.
Besides it can express your style, most coffee tables are versatile, based on their features. If you tend to enjoy drinking and simultaneously tidy up the sundries, coffee table with storage is the must-have piece. The tabletop is suitable for holding the greenery, decorative sculpture, while the interior drawers can well organize the books, TV remote, and more. If you'd like to search for the living room table for reading and gaming, don't miss the lift-top design with storage. Functionality is the vital element of modern coffee table furniture.
Match well to your seating.
Coffee table is often picked up following the sectional sofa and perfect for putting up your legs to rest. Set the table in front of the seating so every one can access the table with ease when talking and drinking. When you are wondering how to select the right table for different sofa shapes, learn more tips here: Useful Tips to Pick A Coffee Table for Sectional Sofa.
Fill in the gap in the large living room.
A good means to narrow the empty space in the spacious living room. As you have a large living room, it will be very strange if just filling up the gap with sofa and accent chairs. Nevertheless, a coffee table can well resolve the strange placement and bring the interior layouts together.
Serve as dining place, especially for small spaces.
Coffee table for small space is also workable and it can serve as a lowline dining table to accommodate both family or friends gathering and singles' dining.
Before purchasing the coffee table, you should consider the following questions:
Is there any available space for coffee table? Size is the determining element for buying a coffee table. If you own a compact living room, a coffee table may not be the great choice. As we mentioned many times, measurement is principal.
What do you expect about its functionality? If you just tend to place it to hold the drinks, there are many alternatives, e.g.: end table. Moreover, if you plan to enjoy meals on it, store the daily goods, host guests, put up your legs for relaxing, etc., a multi-purpose coffee table is a must.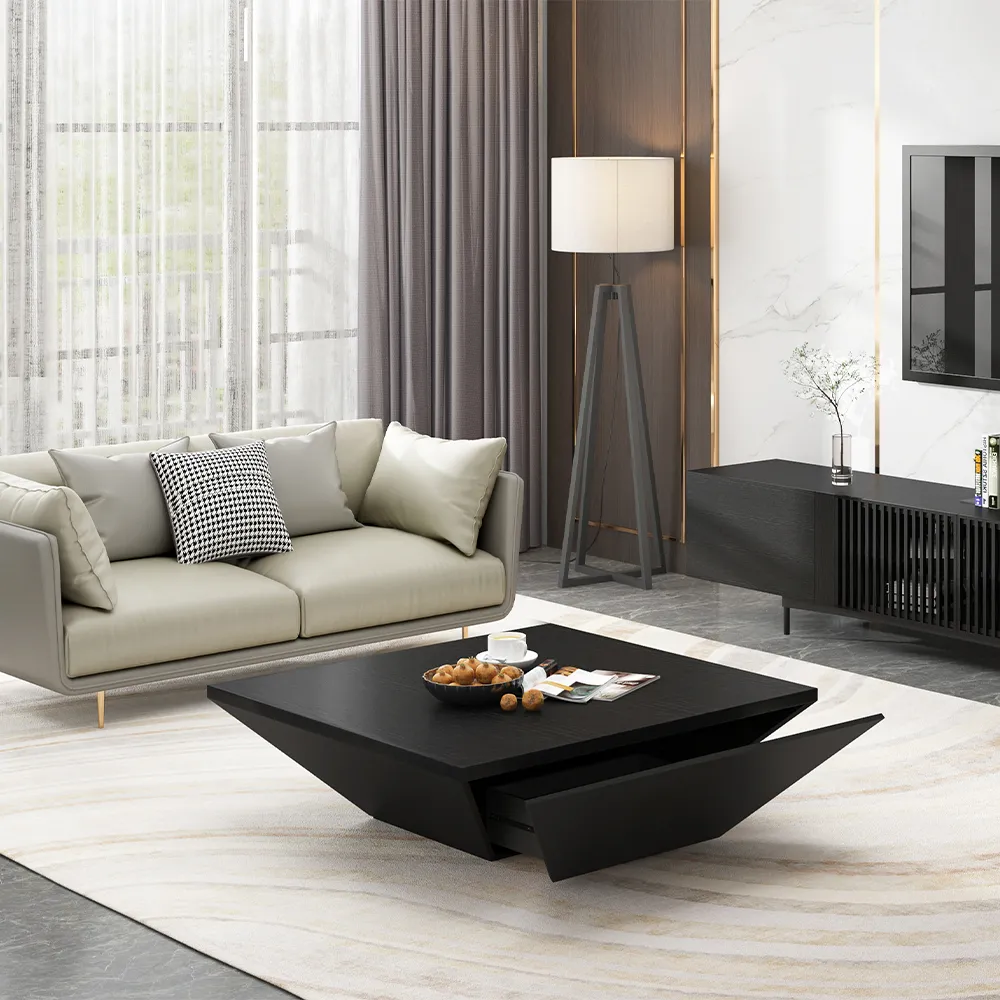 Is it kid-friendly? For the naive and active kids, a coffee table in the center of living room is unsafe since they would bump into it carelessly. Besides, some kids would paint their artworks on the tabletop. Here suggest you can remove the coffee table or just bring a cheap or safe table (like the easy-to-clean round sintered stone coffee table).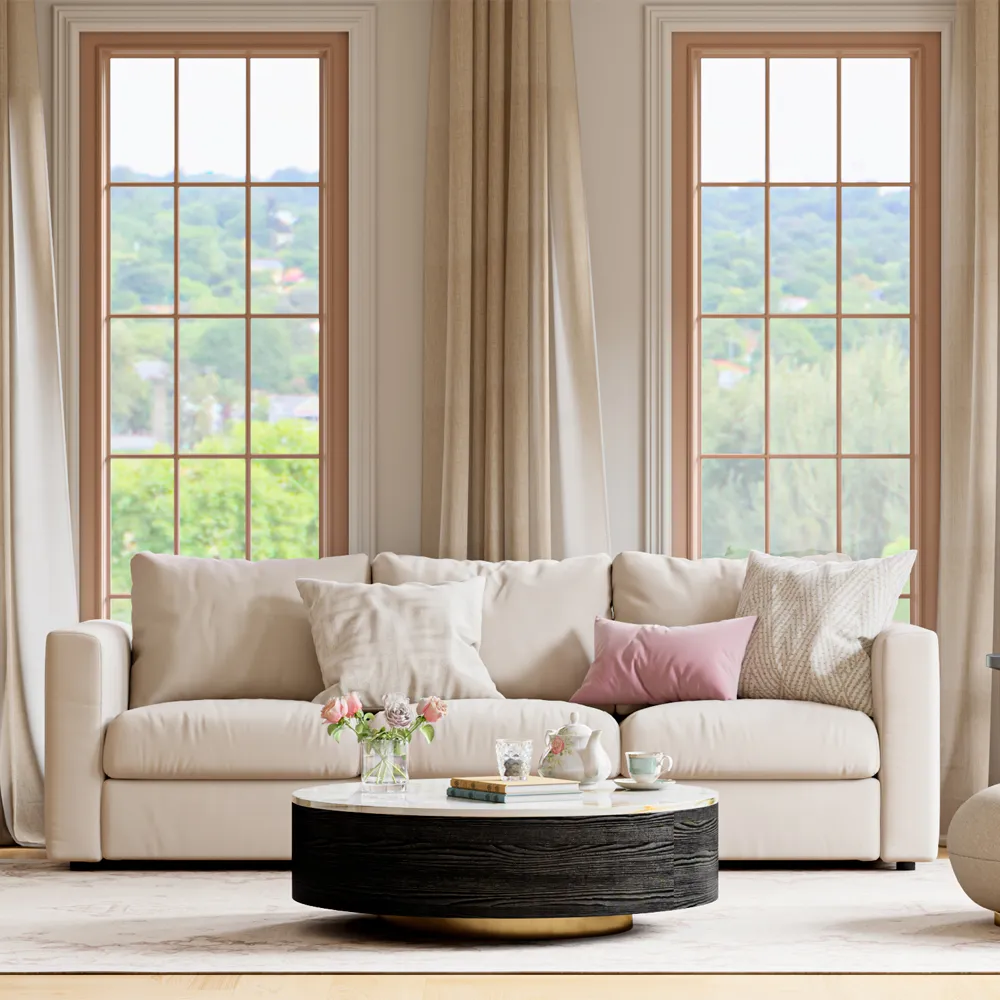 Whether it is under budget. If you do not have enough budget for the furniture, coffee table can be the afterthought or do more researches on affordable but qualified tables.
Whether you will take time to clean. Once you picked a table for sectionals, you need to spend time in cleaning the dust and stains of coffee, tea or other drinks. Therefore, make sure all that you can do before purchasing.
The reasons and how-tos of selecting a coffee table for living room are listed above. If you agree with them and prepare to pick up a coffee table now, explore the chic coffee tables here and share your to-consider table list with us.