Halloween is a big holiday for both children and adults, so everyone should have chance to celebrate such a special holiday on October 31st. The Halloween table decor will make your holiday full of spooky vibe and let you get unforgettable festive memory.
As you step into this eerie and captivating realm, you'll discover the secrets to setting the stage for a night of spooktacular elegance. From choosing the perfect theme to crafting DIY decorations, selecting the right color palette to creating mesmerizing centerpieces, this guide will take you on a journey through every aspect of Halloween table decor. Get ready to elevate your celebration to new heights of hauntingly beautiful design.
People Also Read: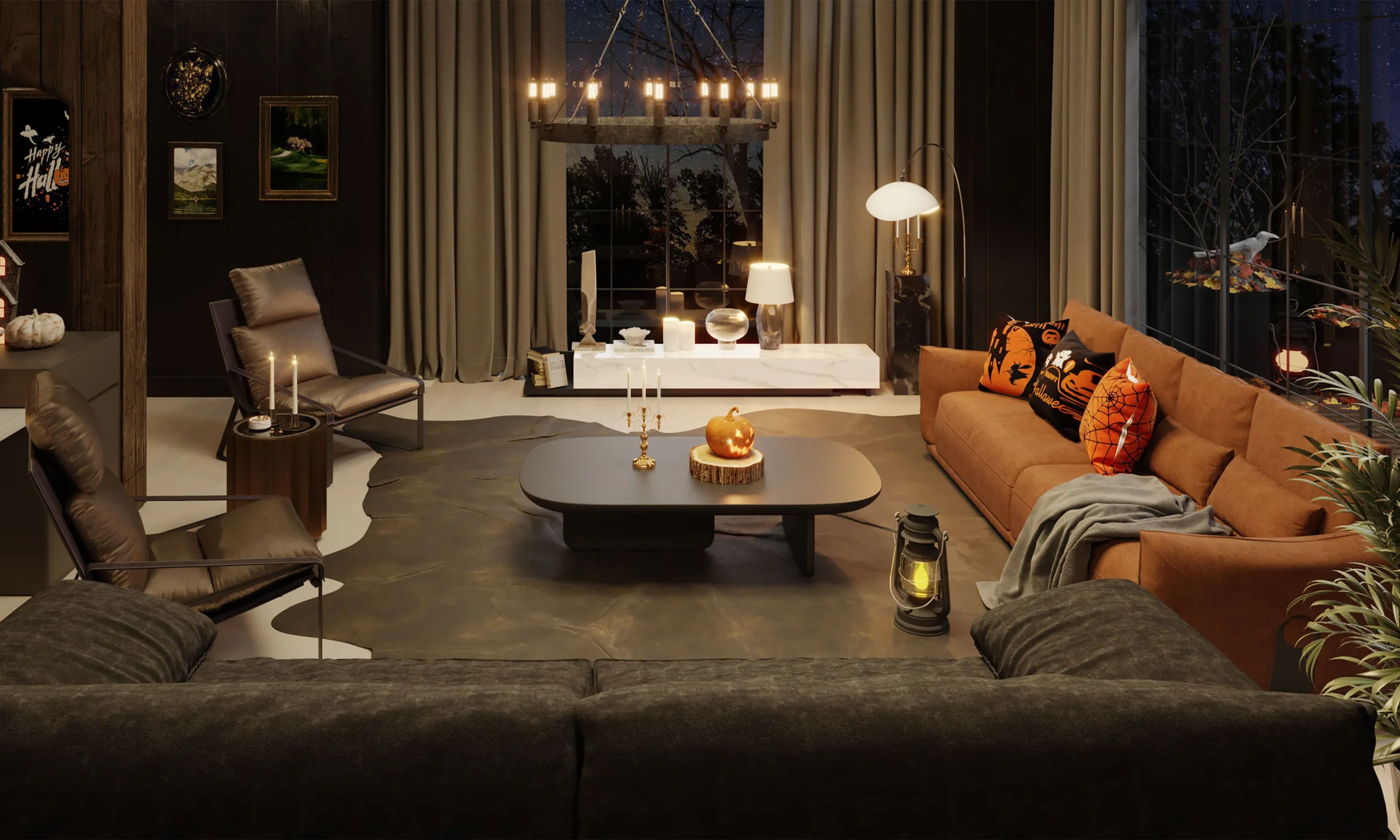 Why Halloween Table Decor Matters
Halloween is more than just costumes and trick-or-treating; it's an opportunity to transform your home into a spooky, magical, and enchanting space.
Here's why Halloween table decor matters:
Setting the Spooky Scene
When you decorate your table for Halloween, you set the stage for the entire event. It's the first thing your guests see when they enter the room, and it immediately immerses them in the Halloween spirit. Whether you're hosting a small dinner party or a larger gathering, a well-decorated table can transport everyone into a spooky wonderland.
Creating a Memorable Experience
Halloween is all about creating memorable experiences, and a thoughtfully decorated table contributes to that. When your guests sit down to eat or enjoy a drink at a Halloween-themed table, it adds an element of surprise and delight to the occasion. They'll remember not only the delicious food but also the incredible atmosphere you've created.
Encouraging Conversation
A beautifully Halloween table setting can be a great conversation starter. It provides a focal point for your guests to gather around and discuss the decor, the theme, and their favorite Halloween memories. It helps break the ice and sets a relaxed and enjoyable tone for the gathering.
Showcasing Your Creativity
Halloween is the perfect time to unleash your creativity. Decorating your table allows you to showcase your unique style and creativity. Whether you prefer a classic, eerie look or a whimsical, fun theme, your table decor reflects your personality and adds a personal touch to your Halloween celebration.
Enhancing the Dining Experience
Beyond the aesthetics, Halloween table decor can enhance the dining experience. Thoughtful table settings and arrangements can make your meal more enjoyable. For example, well-chosen tableware, elegant centerpieces, and atmospheric lighting can contribute to a more comfortable and enjoyable dining experience.
What Kinds of Tables Should Be Decorated
Now that we've established why Halloween table decor is important, let's dive into the types of tables that you can decorate to create a spooktacular atmosphere:
Dining Tables
The dining table is a natural choice for Halloween table decor, especially if you're hosting a Halloween dinner party. It's where your guests will gather to enjoy a meal, so decorating it sets the stage for the entire event. Consider a themed tablecloth, eerie centerpieces, and creatively designed place settings to set the Halloween dining table decor.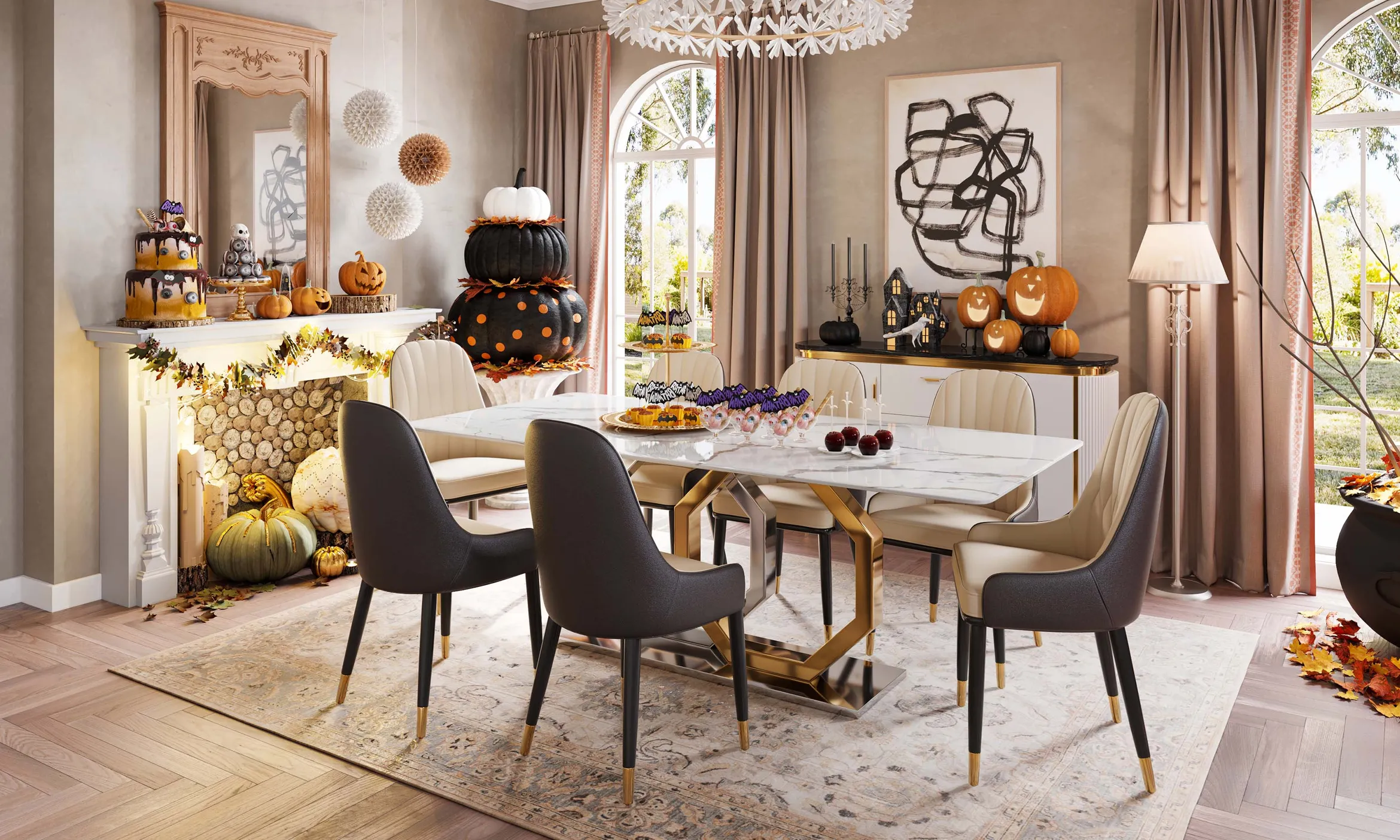 Buffet Tables
If you're hosting a Halloween buffet or potluck, don't forget to decorate the buffet table. It's a focal point where guests will serve themselves and mingle. You can use a spooky tablecloth, arrange themed platters, and add a Halloween-inspired backdrop to create a captivating buffet setup.
Dessert Tables
For those with a sweet tooth, a Halloween dessert table is a must. Decorate it with Halloween-themed cupcakes, cookies, and candies. Use spooky cake stands and eerie decorations to make your dessert table both delicious and visually appealing.
Cocktail Tables
If you're hosting a Halloween cocktail party or a gathering with drinks and appetizers, consider decorating your cocktail tables. Use eerie lighting, themed drinkware, and creatively garnished cocktails to make your guests feel like they're in a haunted lounge.
Outdoor Tables
For Halloween parties held in outdoor spaces like patios or gardens, don't forget to decorate outdoor tables. Use weather-resistant Halloween decor, such as lanterns, candles, and themed tableware, to create a spooky outdoor dining area.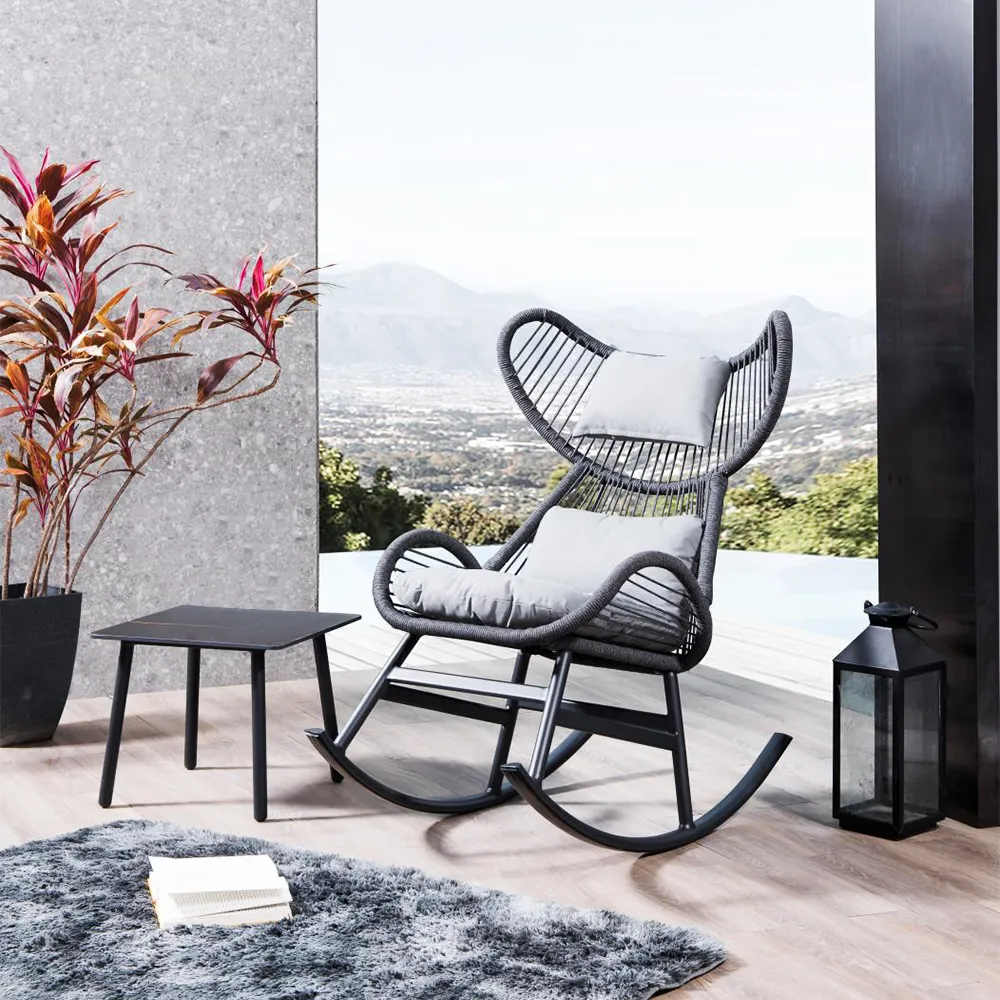 Kid's Tables
If you have little ones at your Halloween gathering, consider setting up a kid's table. Decorate it with child-friendly Halloween themes, such as friendly ghosts or cute pumpkins. Include fun activities or coloring sheets to keep the kids entertained.
Coffee Tables
Even your everyday coffee table can get a Halloween makeover. Add small Halloween-themed decorations like candles, mini pumpkins, or a spooky coffee table book to infuse some Halloween spirit into your living room.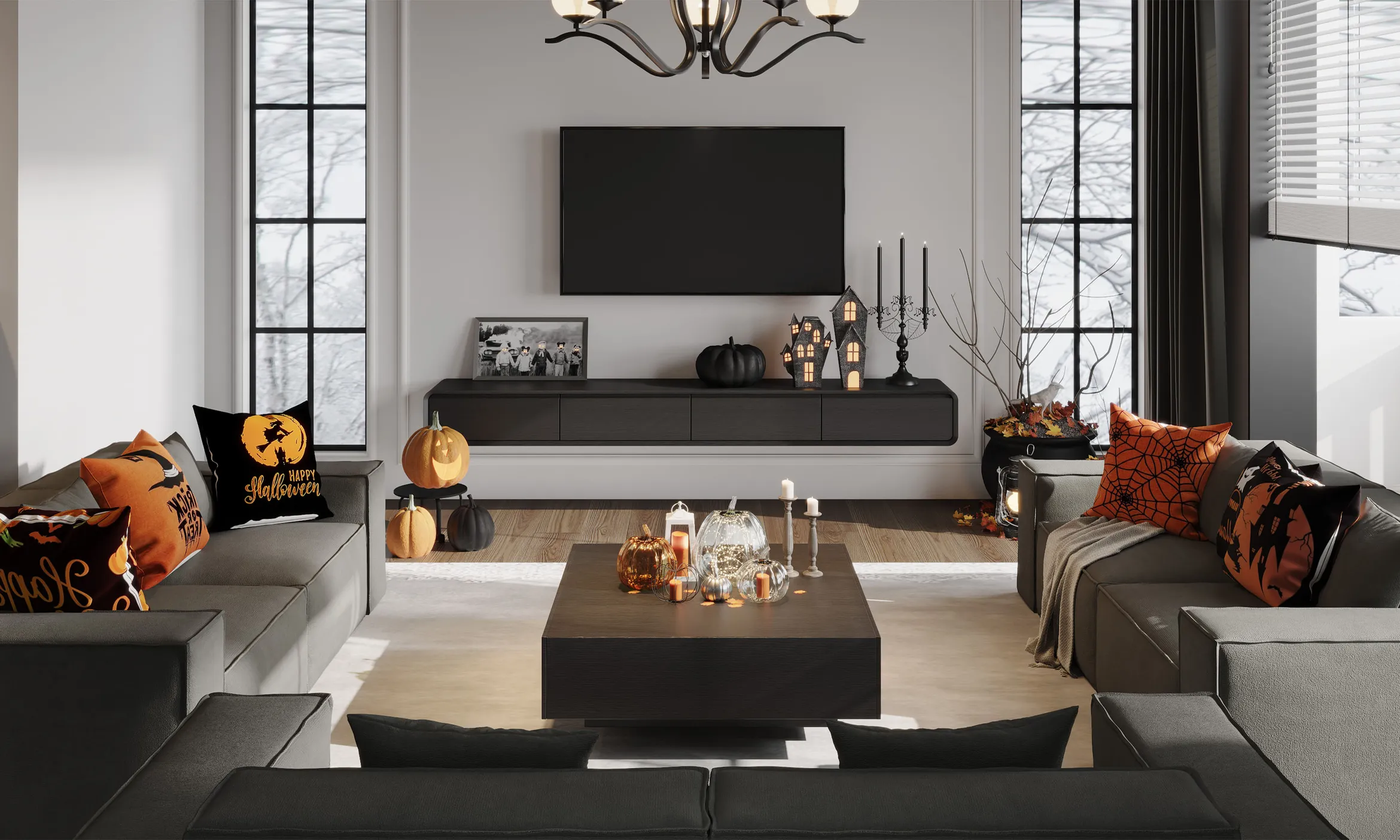 Bar Cart
If you have a bar cart, it's an excellent opportunity for Halloween decor. Fill it with eerie bottles, Halloween-themed cocktail ingredients, and spooky glassware. Your guests will love mixing their own haunted concoctions.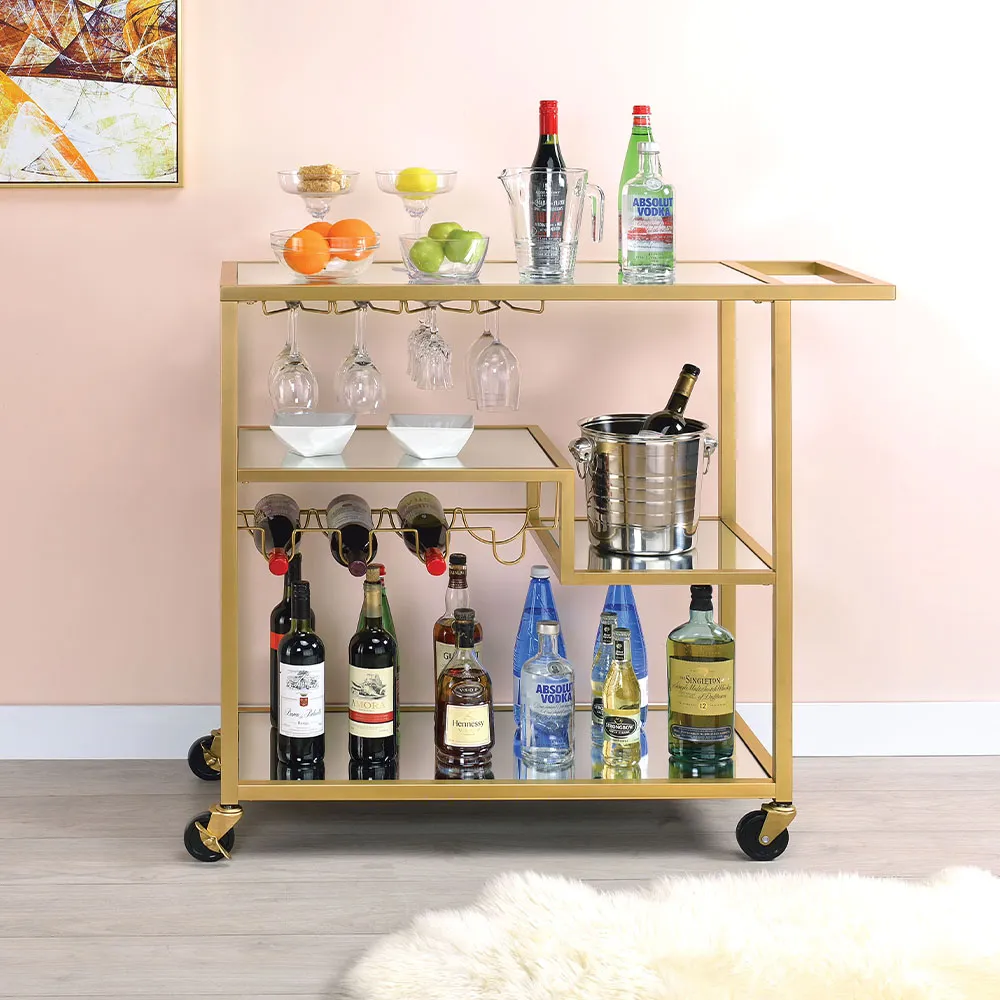 Entryway Tables
Don't forget to decorate your entryway table to welcome guests in style. A Halloween-themed table runner, a vase of black roses, or a witch's hat can set the tone for the entire evening.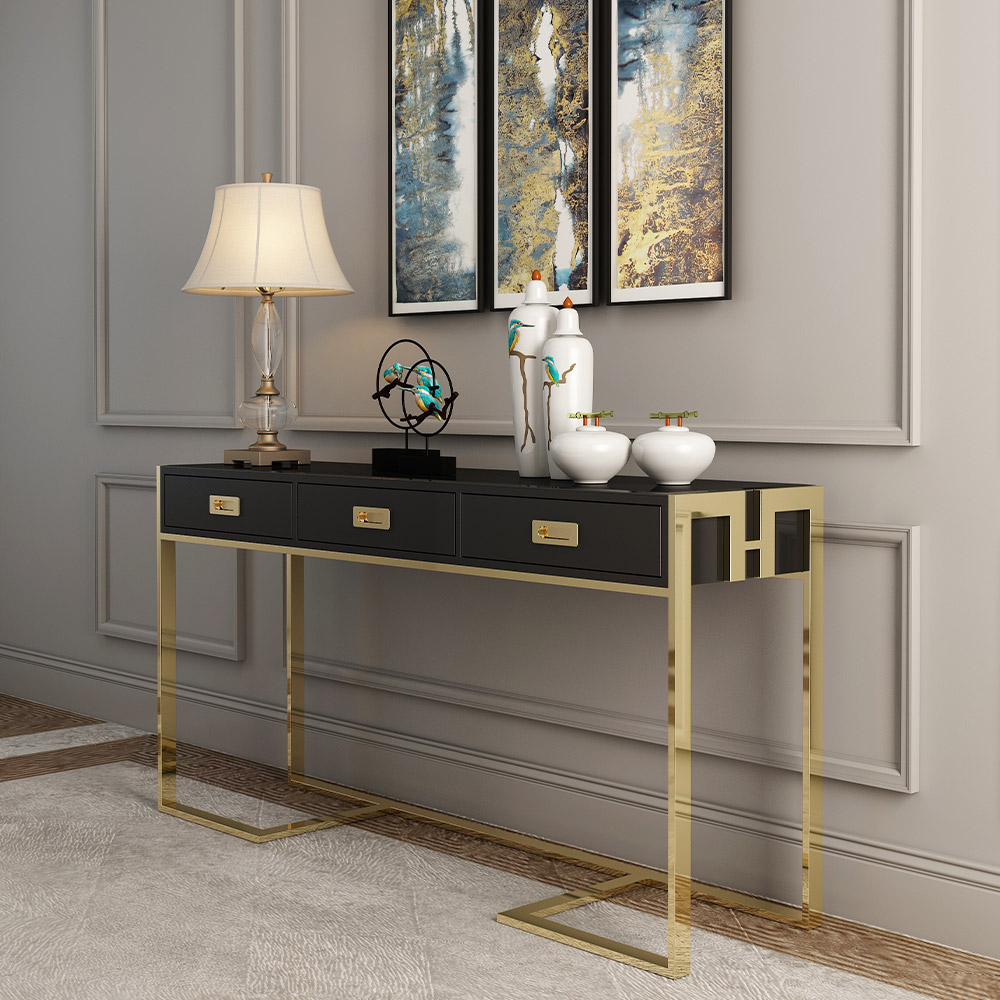 Anyway, the types of tables to decorate for Halloween are diverse and can cater to various types of gatherings. Whether it's a formal dinner party or a casual get-together, funny or elegant Halloween table decor can elevate the atmosphere and create lasting memories for you and your guests.
20 Best Halloween Table Decor Ideas for 2023
Let's start to DIY the table setup for the spooky soiree with the Halloween decorations, which generally are on sale during the special holiday.
1. Eerie Elegance with Black and Gold
Black and gold make for a classic yet sophisticated Halloween color palette. Start with a black tablecloth as your base and add gold chargers, cutlery, and napkin rings. Incorporate black and gold candles for an eerie glow, and use black pumpkins as centerpieces. This combination exudes a sense of opulent spookiness that's perfect for adult gatherings.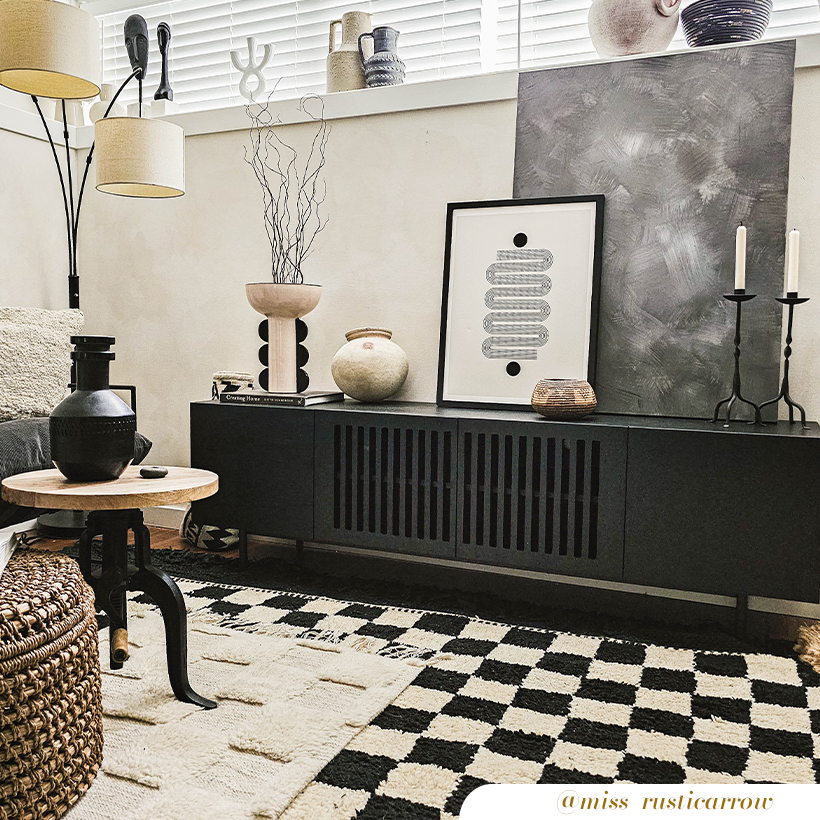 2. Pumpkin Patch Harvest
Embrace the rustic charm of a pumpkin-themed table decor. Use a burlap table runner for that farmhouse feel, and scatter miniature pumpkins and gourds along the runner's length. Incorporate natural elements like twigs and dried corn husks for added texture. This decor works wonderfully for family gatherings and outdoor celebrations.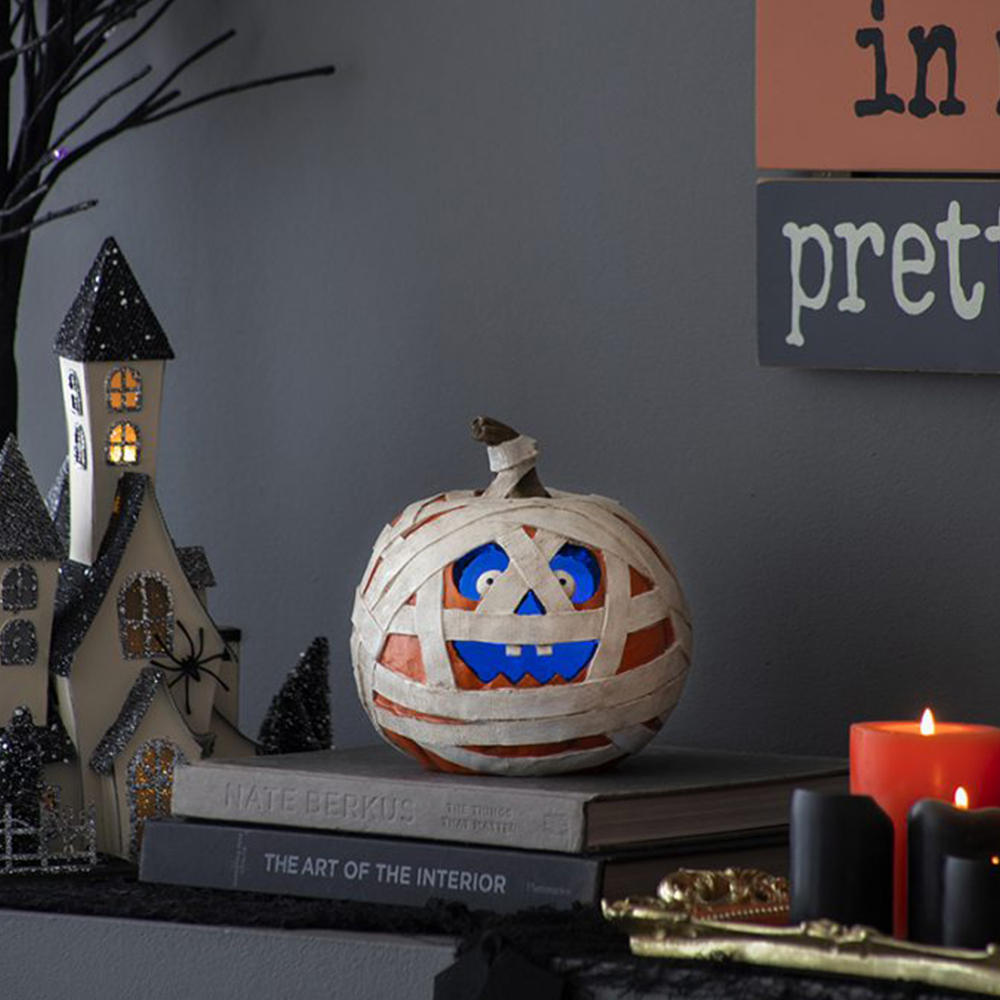 3. Enchanted Forest Table
Transform your dining area into a mystical forest with this theme. Start with a mossy green tablecloth or table runner. Use artificial or real branches and twigs as a centerpiece, and hang tiny fairytale-inspired ornaments from them. Add votive candles in glass holders to create a magical, enchanted glow.
4. Haunted Mansion Chic
Channel the elegance of a haunted mansion with dark, rich colors and vintage elements. Opt for a deep purple or burgundy tablecloth and pair it with ornate, antique-style tableware. Incorporate candelabras with black candles for dramatic lighting. Scatter faux cobwebs and miniature skeletons for that eerie haunted mansion vibe.
5. Witch's Cauldron Creations
Create a bewitching table decor by focusing on a witch's cauldron centerpiece. Place a large cauldron in the center and fill it with dry ice for a mystical, bubbling effect. Surround it with black candles and potion bottles. Use a witch's hat as a whimsical touch. This idea works well for both adult and kid-friendly Halloween parties.
6. Dia de los Muertos Fiesta
Bring the vibrant colors and traditions of Dia de los Muertos to your Halloween table. Start with a colorful, embroidered table runner or cloth. Incorporate sugar skull decorations and colorful marigold flowers as centerpieces. Brightly colored plates and glassware complete the festive look.
7. Gothic Glamour
Create an atmosphere of gothic glamour with dark, dramatic decor. Opt for a black lace or velvet tablecloth for a luxurious feel. Use silver candelabras with black taper candles and add jewel-toned accents with napkins and glassware. This theme is perfect for those who appreciate a touch of drama in their Halloween decor.
8. Haunted Harry Potter
For fans of the wizarding world, a Harry Potter-themed table is a delightful choice. Use Hogwarts house colors as your guide for tableware and decor. Incorporate miniature broomsticks, golden snitches, and small wizard hats as table accents. Consider using vintage books as place settings or centerpieces to capture the essence of Hogwarts.
9. Kid-Friendly Candyland
If you're hosting a Halloween celebration for kids, a Candyland-inspired table decor is sure to delight. Use a bright and colorful tablecloth and scatter candy-themed decorations, like oversized lollipops and gumdrop garlands. Place bowls of colorful candies at each setting, and watch the kids' faces light up with excitement.
10. Terrifyingly Terrariums
Create tiny Halloween worlds with terrariums as your centerpiece. Fill glass containers with miniature spooky scenes—tiny skeletons, gravestones, and eerie trees. Add moss and rocks for texture. These terrariums can serve as conversation starters and double as party favors for your guests.
11. Hauntingly Beautiful Candlelit Table
For a romantic and haunting atmosphere, go all-in with candles. Cover your table with black or deep red candles of various heights and sizes. Use ornate candle holders or vintage candelabras for an added touch of elegance. The flickering candlelight will create an enchanting ambiance.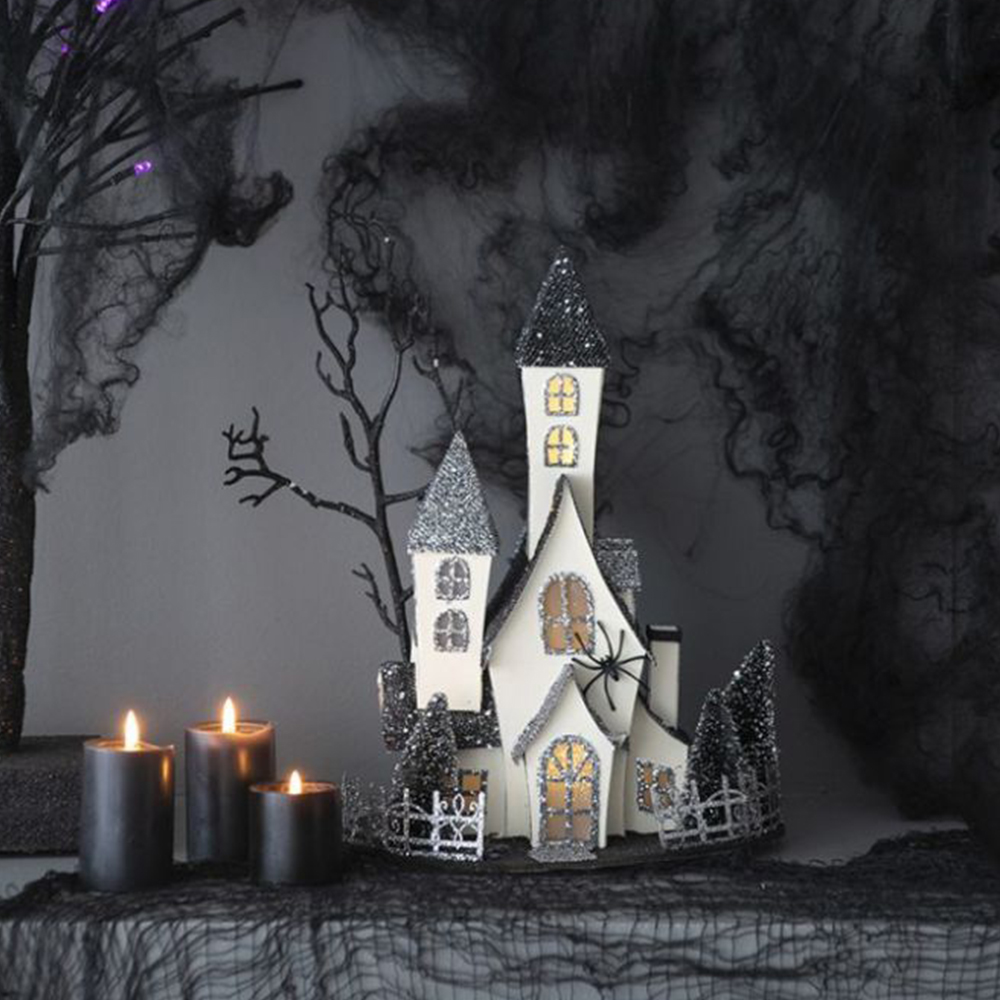 12. Mad Scientist Laboratory
Transform your table into a mad scientist's laboratory with quirky and unconventional decor. Use beakers and test tubes as vases for colorful flowers. Add dry ice for a smoky effect, and place plastic spiders and bugs among the glassware. This theme adds a fun and slightly spooky element to your celebration.
13. Ghostly Garden Party
Create a whimsical garden party with a ghostly twist. Use a white or pale gray tablecloth as a base and scatter ghost-shaped decorations across the table. Add white fairy lights or lanterns for an ethereal glow. This theme is perfect for an outdoor Halloween dinner under the stars.
14. Haunted Library
Transform your dining area into a haunted library straight out of a spooky novel. Use dark wood tones for your table and bookshelves as a backdrop. Add vintage books, dusty cobwebs, and flickering candles for a mysterious and immersive atmosphere.
15. Vampire's Feast
Bring a touch of Transylvanian elegance to your Halloween table with a vampire-inspired decor. Use deep red tableware and velvet tablecloths. Incorporate red roses as centerpieces and add silver accents. You can even include vampire teeth as quirky place card holders for a playful touch.
16. Wicked Wonderland
Combine the whimsy of Alice in Wonderland with the spookiness of Halloween for a wickedly fun table decor idea. Use mismatched teacups and saucers, play with oversized playing cards as place mats, and add peculiar touches like pocket watches and top hats.
17. Spooky Snack Attack
For casual Halloween gatherings where snacks take center stage, focus on snack-themed table decor. Use black-and-white striped tablecloths, popcorn boxes, and candy corn decorations. Display a variety of Halloween treats in colorful bowls and jars for guests to enjoy.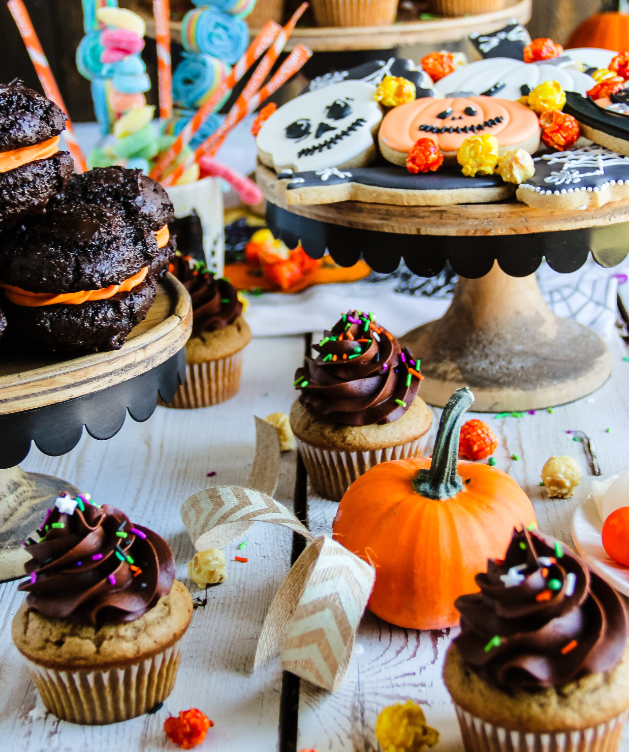 18. Haunted Carnival
Recreate the eerie charm of a haunted carnival with your table decor. Use vintage circus posters as table runners and incorporate circus-themed accents like popcorn buckets and cotton candy. Add flickering carnival lights for an authentic touch.
19. Classic Jack-O'-Lanterns
Sometimes, simplicity is key. Go for classic Jack-O'-Lantern table decor with orange and black as your primary colors. Use pumpkin-shaped plates, pumpkin centerpieces, and orange napkins. It's a timeless and easily recognizable theme for Halloween.
20. Mystical Crystal Ball
Create an aura of mystique with a crystal ball-inspired table decor. Use glass or crystal ball decorations as centerpieces and add deep purple or indigo accents. Incorporate tarot cards and mystic symbols for an otherworldly vibe.
I think your Halloween party table decorations are completed. Did you enjoy the journey of Halloween decorating DIY? Now just enjoy your holiday with your family and guests.
FAQs
Can I mix and match different Halloween themes in my table decor?
Absolutely, mixing and matching different Halloween themes in your table decor can add a unique and eclectic touch to your setup. It allows you to get creative and showcase various aspects of the Halloween spirit. For example, you can combine elements of a Gothic theme with playful pumpkin decor or blend a haunted house motif with Dia de los Muertos accents. The key is to maintain a cohesive color palette or element that ties the themes together, creating a visually appealing and harmonious table setting.
How can I make my Halloween table setting kid-friendly?
Creating a kid-friendly Halloween table setting is not only fun but also ensures that the little ones at your gathering have an enjoyable and age-appropriate experience. Here are some tips to achieve this:
Cute and Not So Spooky: Opt for less scary Halloween motifs like friendly ghosts, smiling pumpkins, or adorable witches. Avoid overly gory or frightening decorations.
Bright and Playful Colors: Choose vibrant and playful colors like orange, purple, and green to set a cheerful tone. These colors are more inviting for kids.
Kid-Friendly Centerpieces: Consider using stuffed animals, plush Halloween characters, or even candy as centerpieces that kids can interact with.
Crafty Table Activities: Provide kid-friendly Halloween crafts or activities at the table to keep them engaged and entertained, such as coloring pages or pumpkin decorating kits.
Child-Sized Settings: Ensure that the table and chairs are proportionate to the children's age and size, so they can comfortably reach their plates and utensils.
Spill-Proof Tableware: Use spill-proof or shatterproof tableware to minimize accidents and make cleanup easier.
Treats and Goodies: Include a Halloween-themed treat station with candies, cookies, and snacks that kids will love.
Themed Party Favors: Send them home with small Halloween-themed party favors as a delightful way to end the meal.