Home decor trends play a significant role in creating a comfortable and stylish living space. Keeping up-to-date with the latest trends allows homeowners to infuse their personal style into their homes while creating a warm and inviting atmosphere. Whether it's through color choices, furniture styles, or decor accents, staying on top of home decor trends ensures that your space is always fresh and visually appealing.
Let's explore the trending home decorations in 2023, which specifically focuses on eco-friendliness and artisanal touches.
Top Home Decor Trends 2023 to Keep Your Home Up-to-date
1. Sustainable materials and eco-friendly designs
Sustainability is the top trend in 2023, which is universally agreed. It can ensure the premium quality, durability and environmental-friendliness. With an increased focus on sustainability and the environment, interior designers predict that 2023 will see a rise in the use of sustainable materials and eco-friendly designs. What's more, for a long-term use, it is also a money-saving option, so more and more customers prefer to consider such feature when shopping home furniture.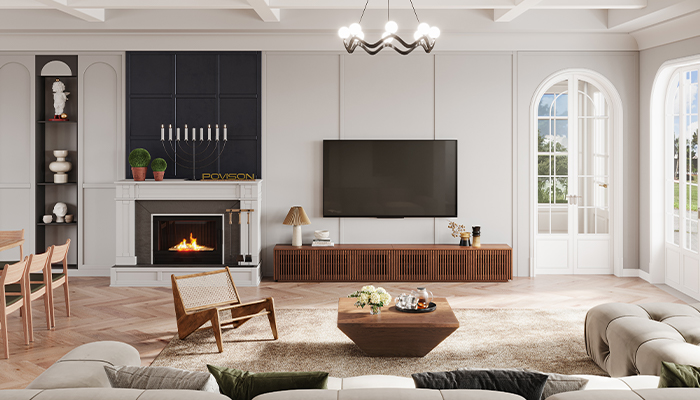 2. Artisanal and handcrafted pieces
With a renewed interest in craftsmanship and authenticity, interior designers predict that artisanal and handcrafted pieces will be in high demand in 2023. This could include things like hand-woven textiles, pottery, and handmade furniture. Those materials of handcrafted pieces can come from daily life and even we can recycle everything. The handmade pieces will not only fit for sustainable concept but also add tons of personality to the living spaces.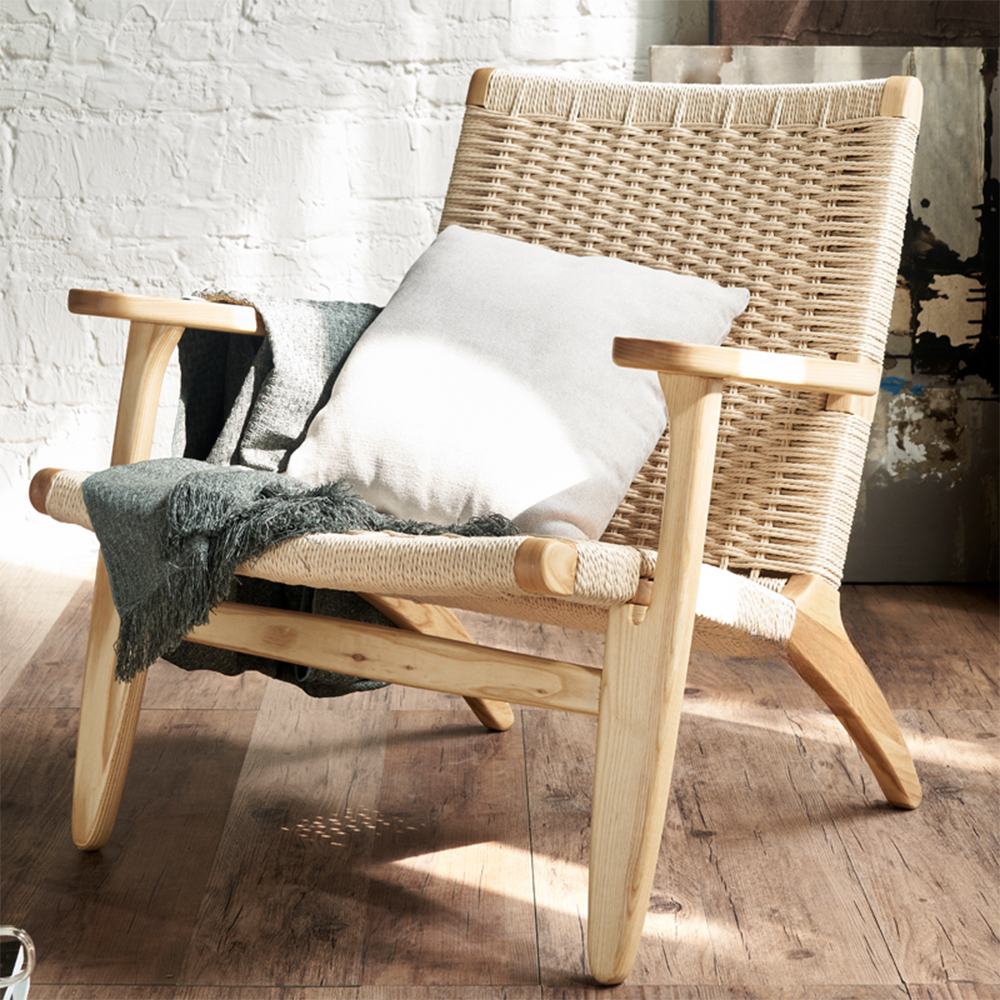 3. Warm neutral colors
According to Lori Dennis, a renowned interior designer based in Los Angeles, 2022 interior design trends are all about connecting with nature. Natural and organic colors, shapes, and materials are in demand, as they bring a sense of tranquility and relaxation to spaces. She also highlights the popularity of simple, multi-functional spaces that help to reduce stress and promote comfort in the home. Additionally, wood is making a comeback in 2023. It adds warmth and depth to rooms that have been predominantly white or grey in recent years.
Besides, Farrow & Ball color curator Joa Studholme said: "There is a move away from the harder gray tones so beloved for the last decade to those that feel kinder and warmer."
Thus, warm neutral colors would be popular in 2023. These trends reflect a desire for simplicity, comfort, and a connection to the natural world in home decor.
4. Green is the accent color for home
Green is the color of the year in 2022 home decor trends, according to industry experts. ELLE DECOR editors have observed an increase in the use of grassy flooring and leafy-hued furniture in homes across different regions. Farrow & Ball has also seen a growing demand for their deep moody greens, such as Green Smoke and Studio Green. Additionally, Emerald has been consistently voted the top color in 1stDibs' designer survey for three years in a row, with sage coming in as a close second. These trends suggest that green is a popular and versatile color that can be incorporated into a variety of design elements in the home.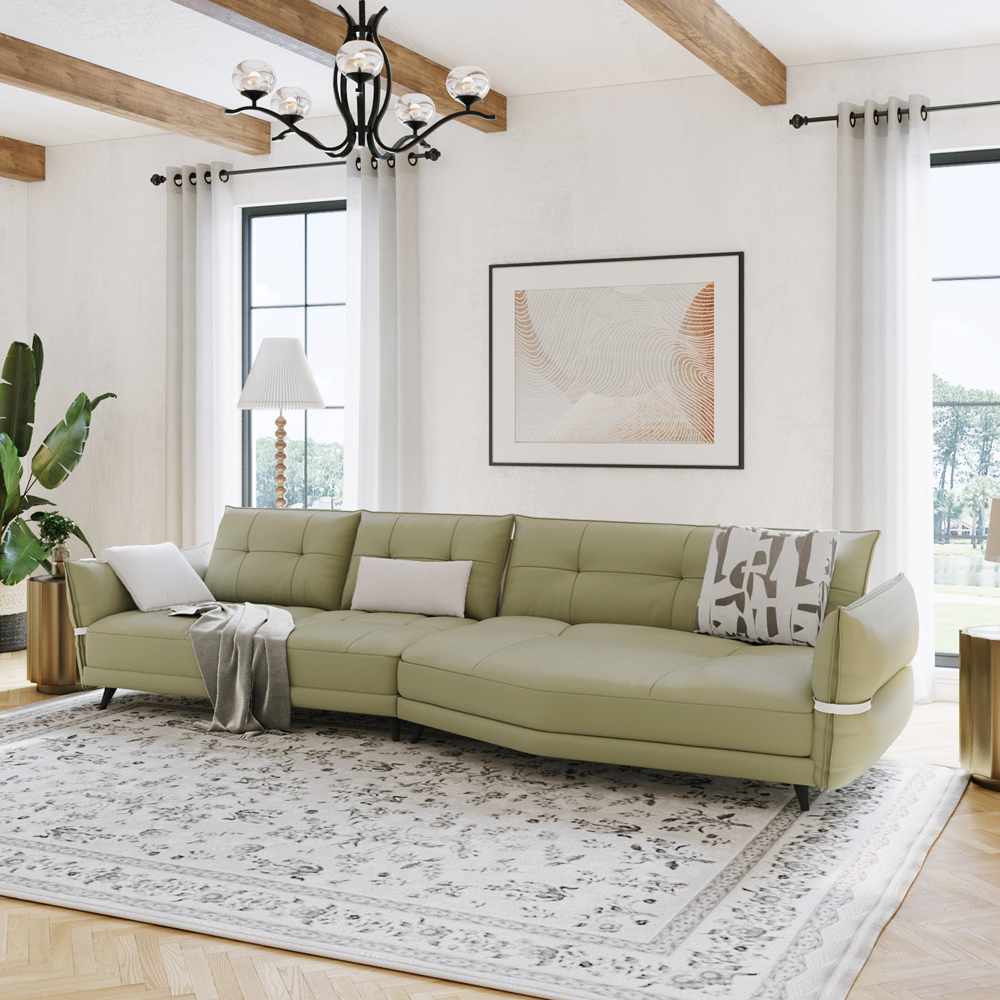 5. Keep antique or classic
The "hipstoric home trend" is becoming popular among the younger generation, with a focus on incorporating vintage or classic and inherited pieces in a comfortable way. Many designers suggest using textiles and knits, like sweaters, to update old furniture, which is a top trend for 2023 according to WGSN. This approach is cost-effective and allows consumers to add a fresh touch to old items. However, it remains to be seen if this specific forecast will come true.
6. Transparent touches with statement glass
Transparent touches with statement glass are predicted to be a home decor trend in 2023. They add a sleek and modern touch to any space. They also allow light to flow through. Glass can be used in a variety of ways, such as for statement lighting fixtures, room dividers, table decors, and even furniture pieces like coffee tables or shelves. This trend also aligns with the growing popularity of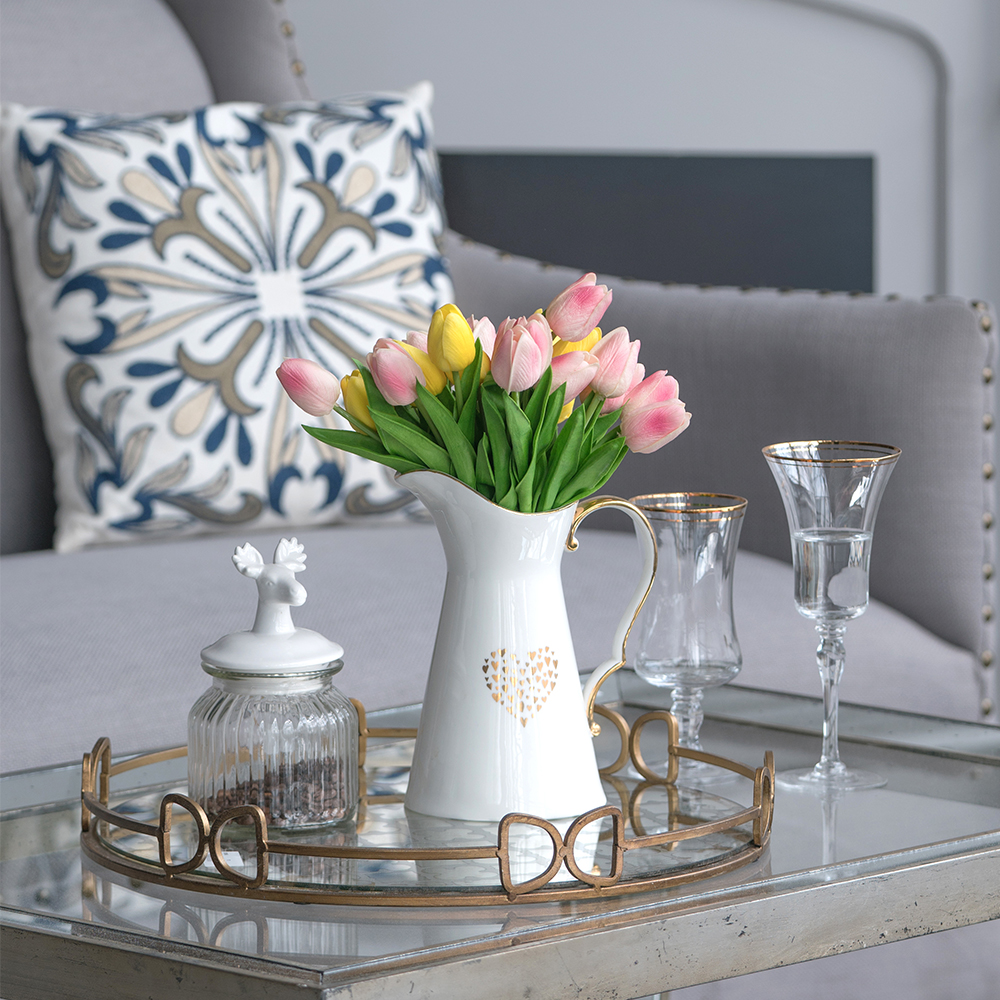 7. Curves and soft edges
After years of angular furniture and straight lines, interior designers predict a return to curves and soft edges in 2023. This home decor trend is all about creating a sense of comfort and ease in a space. Not only for the architecture, but also for the interior design, the curved edges are timeless and make the furniture pieces elegant.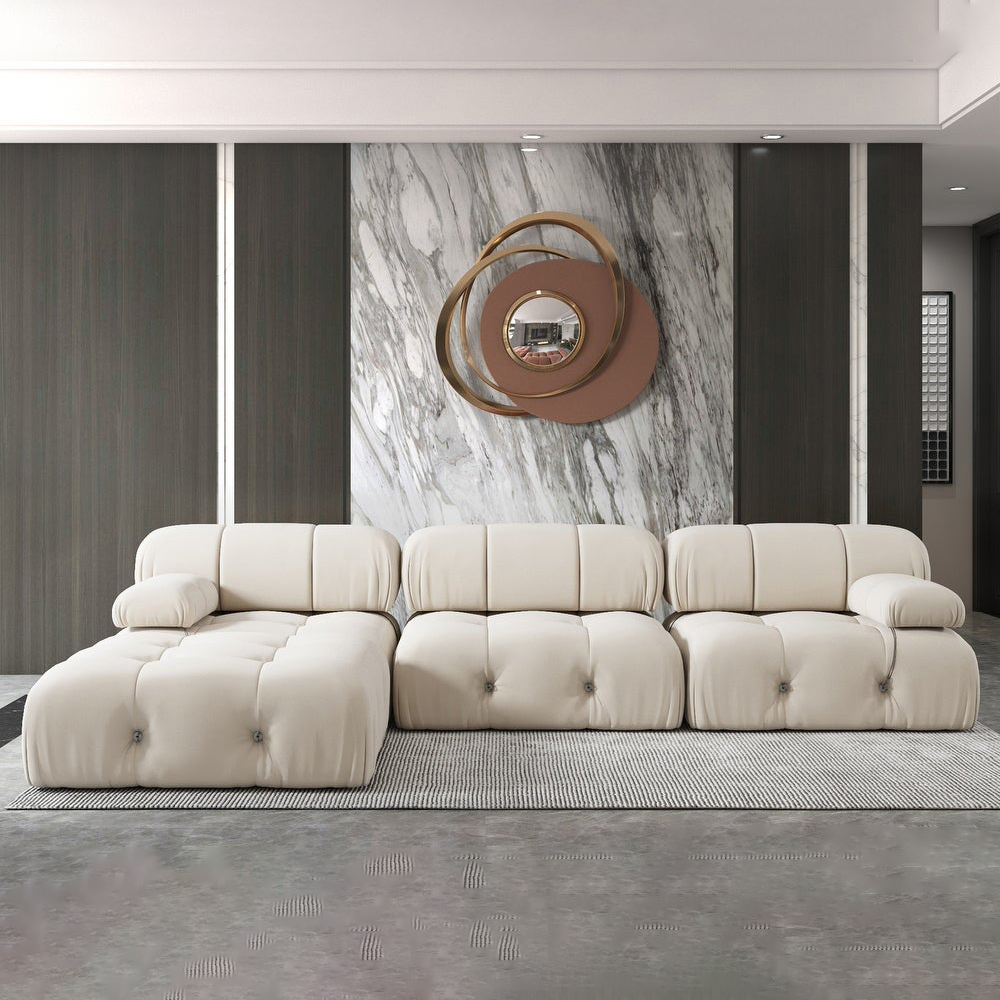 8. Technology integration
Undoubtedly, with the development of the smart home concept, various interior designers predict that technology integration will continue to be a major trend in 2023. This could include things like smart home systems, integrated sound systems, and other high-tech features that make daily life more convenient and comfortable.
Now you are able to shop the furniture with 2023 trending features to update your interior look. Share your remodeling ideas in the following comment area.