Congratulation! You got a new house and it is exciting to move into a new house. You may have plenty of memory about your old house and cherished items that you don't want to throw away in the previous house. Thus it is also a headache when moving into a new house. The new home must embody the hopes and efforts of all your family, and even some of you spent most of your money in investing it. Therefore let's take moving seriously.
The moving process involves careful planning and organization to ensure a smooth transition. To help you navigate this significant life event, we've compiled a comprehensive checklist of things to do when you move into a new house. Let's dive right in!
People Also Read:

From House to Home: Thoughtful Furniture Gifts for New Homeowners
10 Tips for Moving into a New House
Before you move in the new house
Plan ahead. The earlier you start planning, the more time you will have to get everything done. This includes scheduling movers, packing your belongings, and setting up utilities in your new home.
Create a checklist. A checklist can help you stay organized and make sure that you don't forget anything important. Include tasks such as packing, cleaning, decluttering, and setting up utilities. You can find checklists online or create your own.
Get help from friends and family. Moving is a lot of work, so don't be afraid to ask for help from friends and family. They can help you pack, move furniture, and set up your new home.
Declutter and Downsize. Before you start packing, take some time to declutter your belongings. Consider which furniture pieces still can be used in your future house. Decide what you want to keep, sell, donate, or throw away. This will help you to reduce the amount of stuff you need to pack and move.
Pack your belongings carefully. Fragile items such as dishes, mirrors, and electronics should be packed with care. Use bubble wrap, packing peanuts, or newspaper to cushion them.
Label your boxes clearly. Label your boxes with the contents of the box and the room where it should go. This will make it easier to find your belongings when you're unpacking.
Get familiar with your new neighborhood. Before you move in, take some time to get familiar with your new neighborhood. Drive around, explore the area, and find out where the local grocery store, pharmacy, and other amenities are located.
Change your address. Once you've moved in, be sure to change your address with your bank, credit card companies, insurance companies, and other important organizations.
Deep Clean the New Space: Give your new home a thorough cleaning before moving in. This includes floors, walls, and appliances. A clean slate will help you settle in comfortably.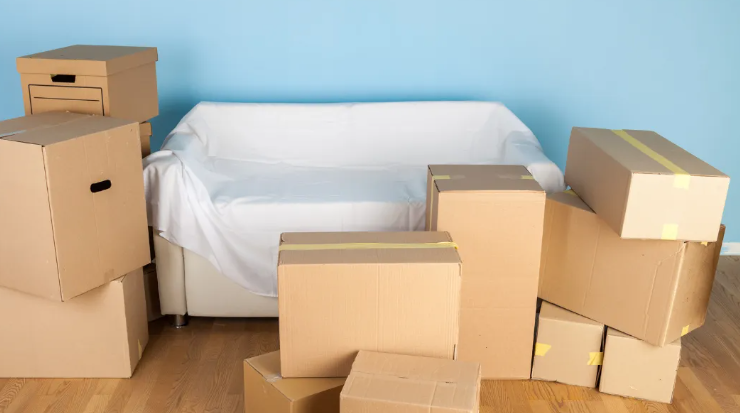 When Moving in a new house
Be prepared for the unexpected. Moving can be unpredictable, so be prepared for the unexpected. This includes things like traffic delays, lost luggage, and unexpected expenses.
Completely walk through your new home. It is important to walk around when the house is empty. Please ensure that all agreed-upon repairs requested from the previous owner have been completed. Verify that everything promised in the sale is indeed present in the house and in good working order, including outlets, switches, fixtures, doors, and windows. Don't forget to check for warranties and maintenance guides left behind by the seller. A clean slate is essential, so make sure the house is free of dirt, debris, mold, and pests. Lastly, measure your furniture to guarantee that it will comfortably fit in your new space.
Consider your kids and pets if you have. I think you must consider them before moving, but when you are moving into the house, try to keep everyone safe. There would be a mess all around, including various luggage, packages, furniture pieces, etc. And also make sure scissors and box cutters far away from them.
Take breaks. Moving can be tiring, so be sure to take breaks throughout the day. Drink plenty of water, eat healthy snacks, and get some fresh air.
Don't forget to have fun! Moving into a new home is an exciting time, so don't forget to have fun. Enjoy exploring your new space and making it your own.
After moving in a new house
Home Security: Invest in home security measures such as changing locks, installing a security system, or adding window locks. Safety should be a top priority.
Unpack Thoughtfully. Don't try to unpack everything all at once. Take your time and unpack a few boxes at a time.
Decorate your new home. Once you've unpacked your belongings, take some time to decorate your new home. This will help you to make it feel like your own space.
Shop for the essentials. If you find something missing, shop for them on the furniture and home decor stores.
Get to know your neighbors. Introduce yourself to your neighbors and get to know them. This is a great way to make new friends and feel more connected to your new community.
Have a moving party. Invite your friends and neighbors to your welcome party, no matter a housewarming party or just a casual event.
Enjoy your new home! Moving into a new home is a big change, but it's also an exciting time. Enjoy exploring your new space and making it your own.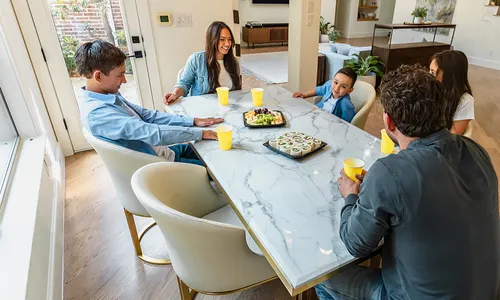 Moving into a new house can be a mix of excitement and stress, but with the right plan and organization, you can minimize the hassle and maximize the joy of settling into your new home. By following this checklist of things to do when house moving, you'll ensure a smoother transition. From planning and packing to settling in and exploring your new neighborhood, each step plays a crucial role in making your move a success.
So, embrace this new beginning, and remember that a well-organized move can set the tone for wonderful memories in your new home. Happy moving!