In today's environmentally conscious world, more and more people are seeking ways to incorporate sustainability into their daily lives. From recycling and reducing waste to opting for eco-friendly furniture products, individuals are actively making choices that contribute to a greener future. When it comes to furnishing our homes, one excellent option is FSC certified furniture. By choosing furniture with the Forest Stewardship Council (FSC) seal, you not only bring style and elegance into your living spaces, but you also support responsible forest management practices. Let's delve into the world of FSC certified furniture and discover how you can style your home sustainably.
What is FSC Certified Furniture?
FSC certified furniture refers to furniture made from wood sourced from forests that are responsibly managed according to the stringent standards set by the Forest Stewardship Council (FSC). The FSC is an international non-profit organization that promotes responsible forest management through specific criteria for environmental, social, and economic practices. When you choose FSC certified furniture, you make a conscious decision to support sustainable forestry while adding style and elegance to your home.
The Benefits of FSC Wood Furniture
Opting for FSC certified furniture offers numerous advantages for both the environment and your well-being.
FSC wood furniture helps protect our forests. Irresponsible logging practices can result in deforestation, loss of biodiversity, and habitat destruction. By selecting FSC certified furniture, you ensure that the wood used comes from well-managed forests where the ecological balance is maintained.
Those furniture also safeguard the rights and welfare of indigenous communities and forest workers. FSC standards prioritize fair treatment, safe working conditions, and proper compensation for those involved in the forestry industry. By purchasing FSC certified furniture, you actively contribute to the well-being of communities that depend on forests for their livelihoods.
FSC certified furniture guarantees that the wood used is free from hazardous chemicals and harmful substances. This is especially crucial for indoor furniture, as it minimizes the risk of exposure to toxins in your living spaces. By choosing FSC certified furniture, you create a healthier environment for you and your family.
Where to Buy FSC Certified Furniture
Finding FSC certified furniture is now easier than ever, thanks to the growing demand for sustainable products. Many reputable furniture retailers and manufacturers offer a range of FSC certified options to suit different styles and preferences. Here are some key avenues to explore:
Sustainable Furniture Retailers: Look for retailers that specialize in eco-friendly and sustainable furniture. These stores often carry a wide selection of FSC certified furniture, ensuring you can find pieces that align with your taste and home decor.
Online Marketplaces: Online marketplaces provide a convenient way to explore and purchase FSC certified furniture. Look for sellers who explicitly state that their products are FSC certified, and don't hesitate to reach out to them for verification if needed.
Local Artisans: Consider supporting local artisans and craftsmen who prioritize sustainable practices. They may offer unique, handcrafted FSC certified furniture options that add a distinctive touch to your home.
Remember to look for the FSC logo when shopping for furniture. The logo, which features a tree with a checkmark and the words "FSC Certified" below it, signifies that the product meets the rigorous standards set by the FSC. Don't always focus on the texts announcing they are FSC verified.
For examples, POVISON store is insisting on providing high-quality products, unique designs, and timeless styles to half the world's families. Thus, it launched a series of FSC furniture for sustainable living.
Wooden TV Stand with Modern Design
This TV cabinet with slatted design is made from high-quality MDF, which is resistant to water, high-temperature, as well as not easily deformed. The durable wood makes itself for long-term use, and the minimalist slatted design can fit for both vintage, mid century, and even contemporary interior design.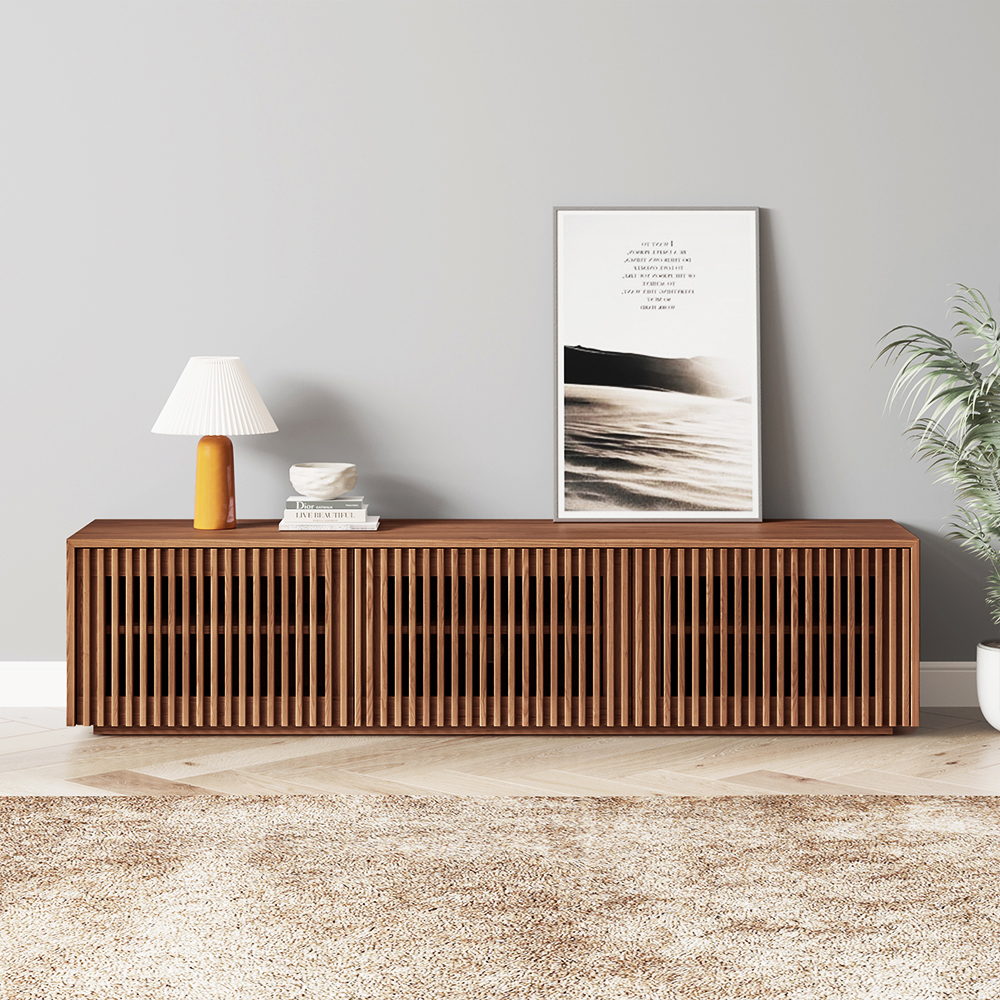 Square Coffee Table with Storage
The square pedestal coffee table in brown can match to most neutral wall color in the living room. The environmentally-friendly oak veneer/walnut veneer MDF maintains natural grain texture and is smooth to the touch.High color retention, stability, scratch resistance and durability.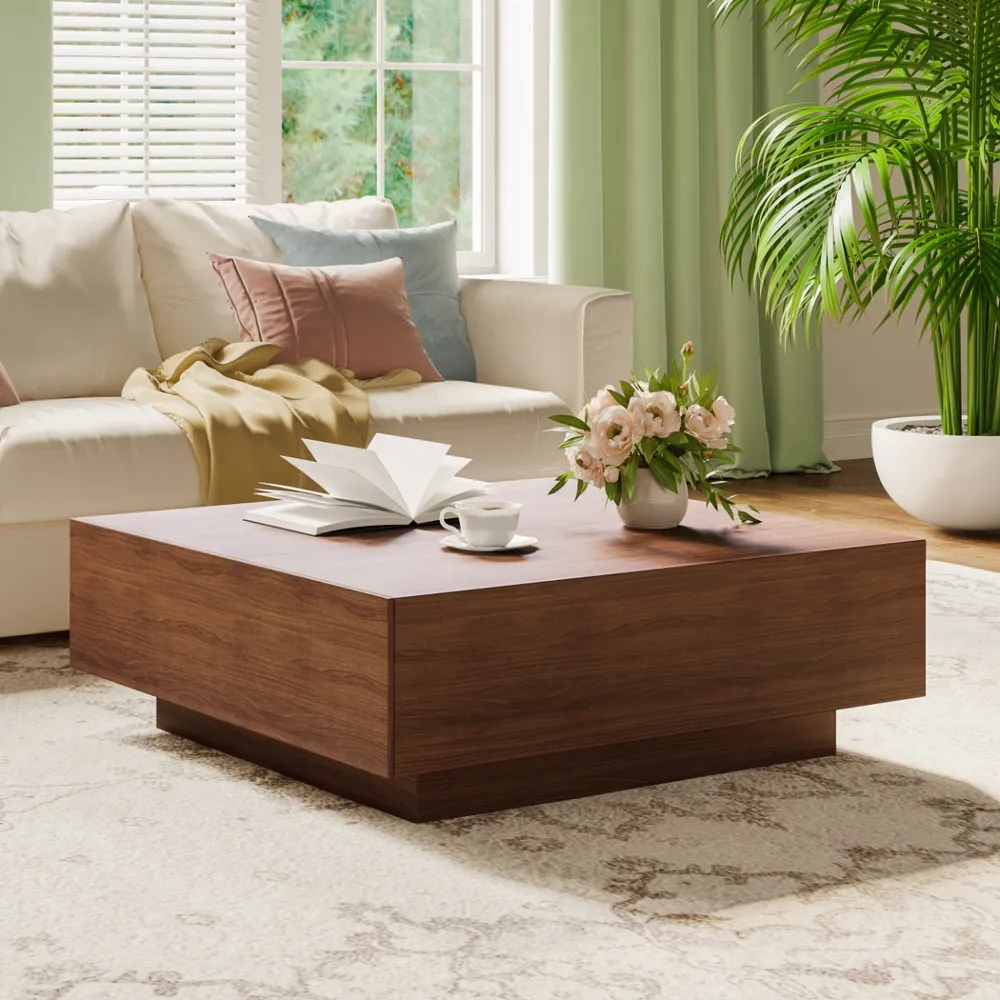 Right for mid century, farmhouse and rustic living space, this dark wood side cabinet with sustainable wood and metal legs ensures the longevity and firmness. It can be placed flexibly in the living room, sitting room, dining room and even bedroom.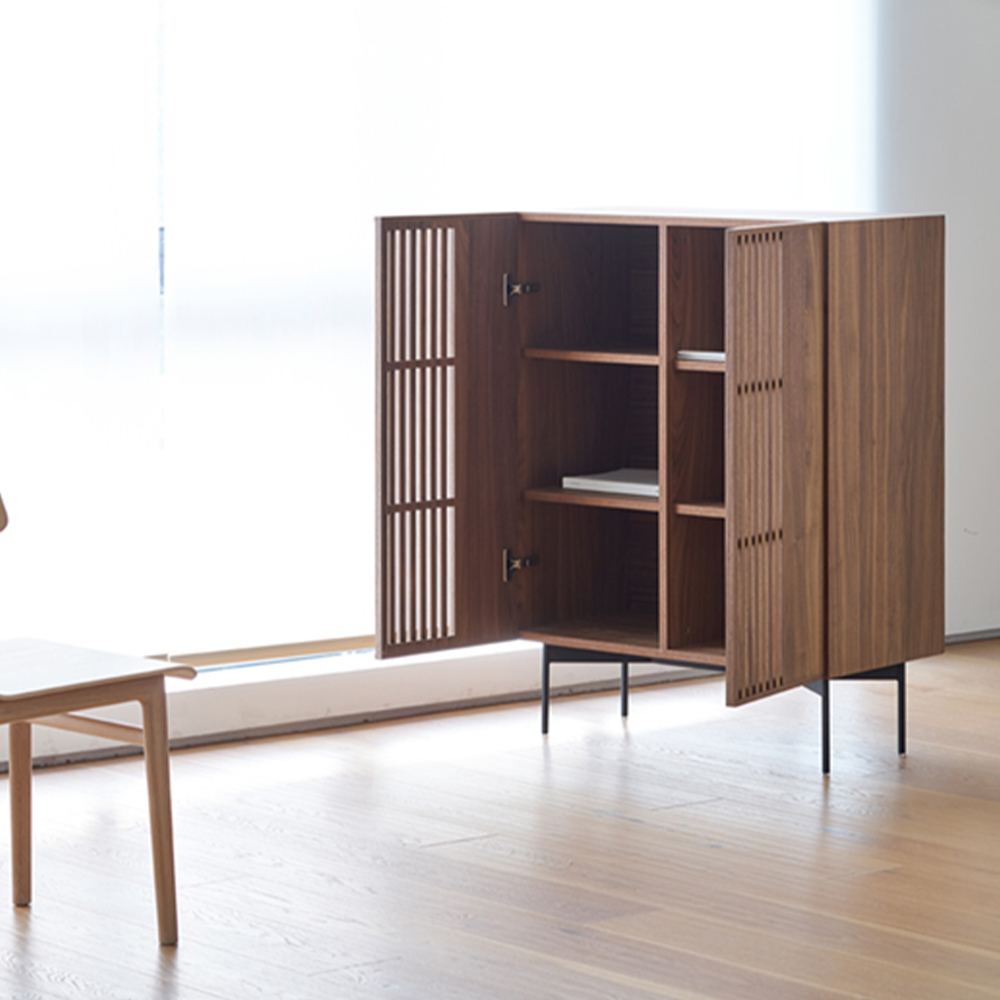 This eco-friendly rectangular dining table features E1-grade multi-layer solid wood tabletop and four sprayed legs, which is certified by FSC. How wonderful it is as it brings a touch of retro and timeless minimalist design to the living space.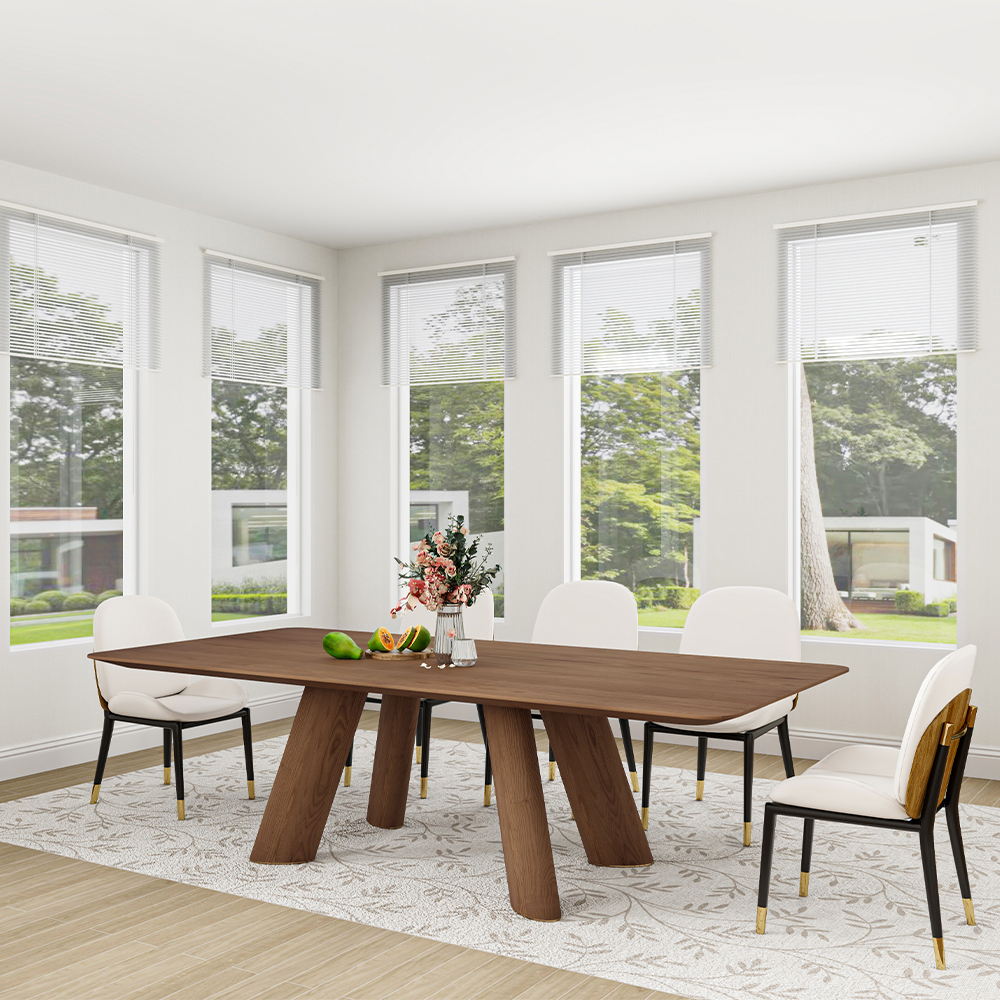 Bedside Nightstand with Drawer
Get this walnut nightstand with open shelf and one solid wood drawer for the modern bedroom, which comes with FSC-certified MDF and solid wood. Not only for temporary usage and styling your bedside place, it also ensures your sustainable and healthy living habit.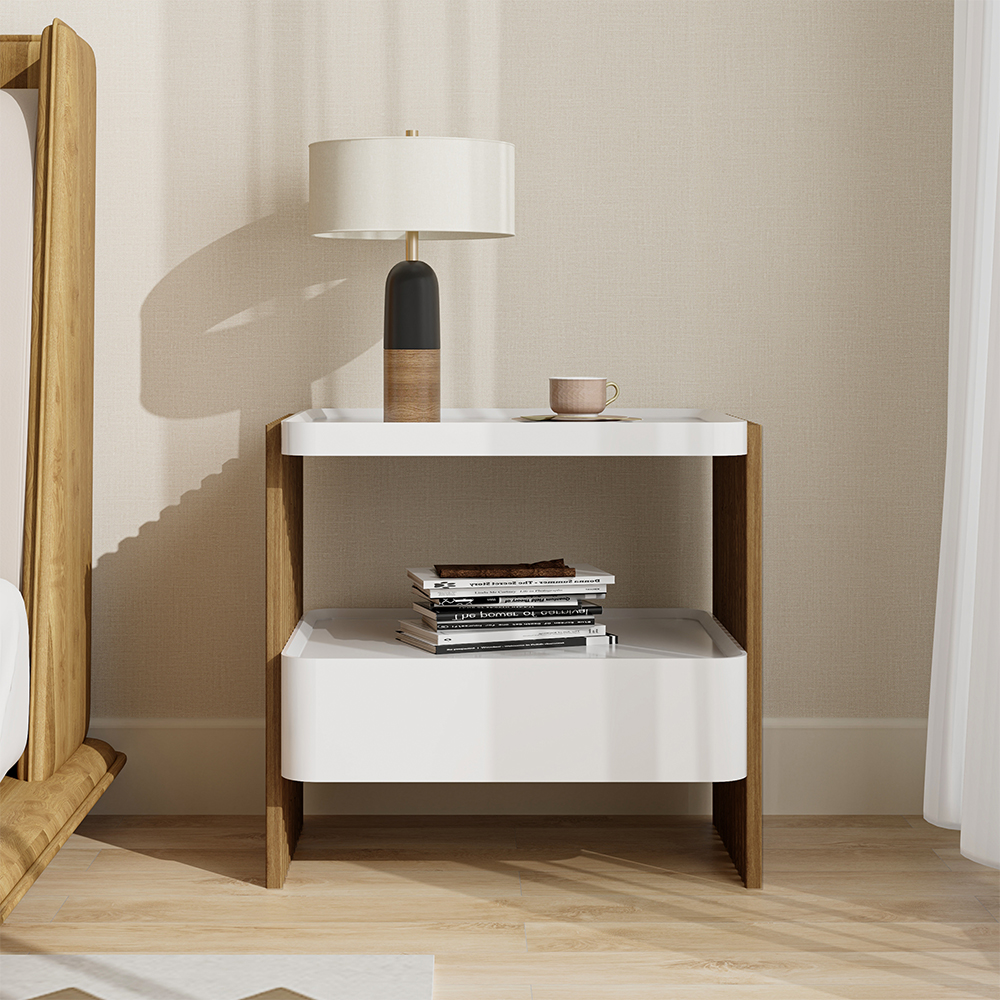 Narrow Shoe Storage Cabinet for Entryway
For a small space, this 7.09″ ultra-thin shoe cabinet is the right choice. It can not only save up to 16 pairs of shoes with saving space, but also keep your small house eco-friendly without poor-quality wood. With FSC authentication, it would be more popular for the apartment and condo.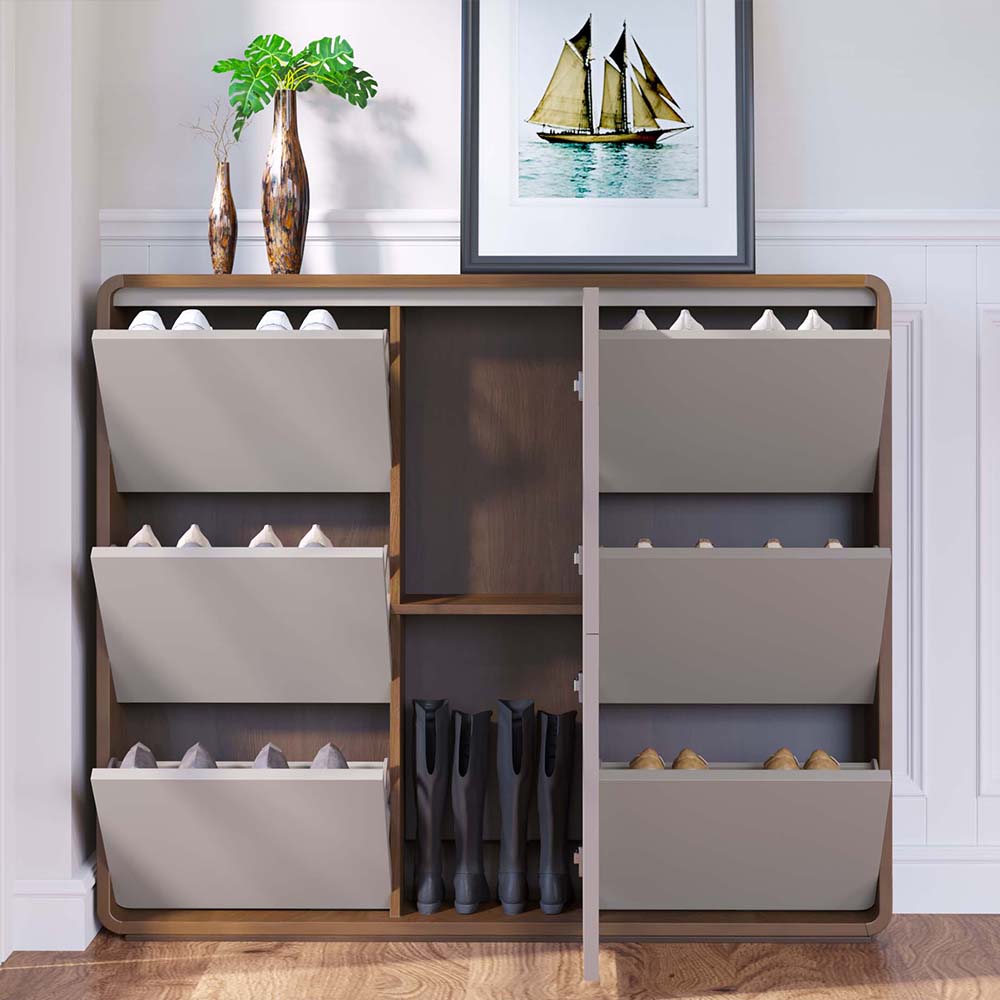 In addition to the furniture above, POVISON also brings several FSC wood furniture on the online store. Customers can gain the exclusive discounts for them during the brand refreshing event (July 6 to August 2).
Is FSC Wood More Expensive?
People may think that the sustainable products is the potential higher cost. However, the price of FSC certified wood furniture varies depending on several factors, including the type of wood, design complexity, and craftsmanship. While it is true that some FSC certified furniture pieces may have a slightly higher price tag compared to non-certified alternatives, the long-term benefits outweigh the initial investment.
Choosing FSC authenticated furniture is an investment in quality, durability, and environmental responsibility. These pieces are often crafted with precision and attention to detail, ensuring that they can withstand the test of time. Moreover, by supporting responsible forest management, you contribute to the preservation of our natural resources for future generations. As a heirloom piece, it actually saves your money on the repeat purchases of multiple pieces of furniture.
Bring the FSC pieces to your sustainable living right now! The stylish and premium furniture can make your home timeless and functional.