Continuing a desire for shaping a premium lifestyle, Povison is thrilled to announce a collaboration with the Milan-based designer team, Cono Studio.
1. Povison—There I Wanna Live
Povison is the devoted trend seeker in everything about furniture. We always strive to inspire you with pioneering design, creative home advice and thoughtful services. Meanwhile, sustainability has been an ingrained part of every employee's thinking since Povison was founded. Thus, we keep using recyclable materials in our manufacturing while producing the majority of our products by hand. Taking these environmentally friendly approaches with a sustainable mentality is our way of giving back to the world.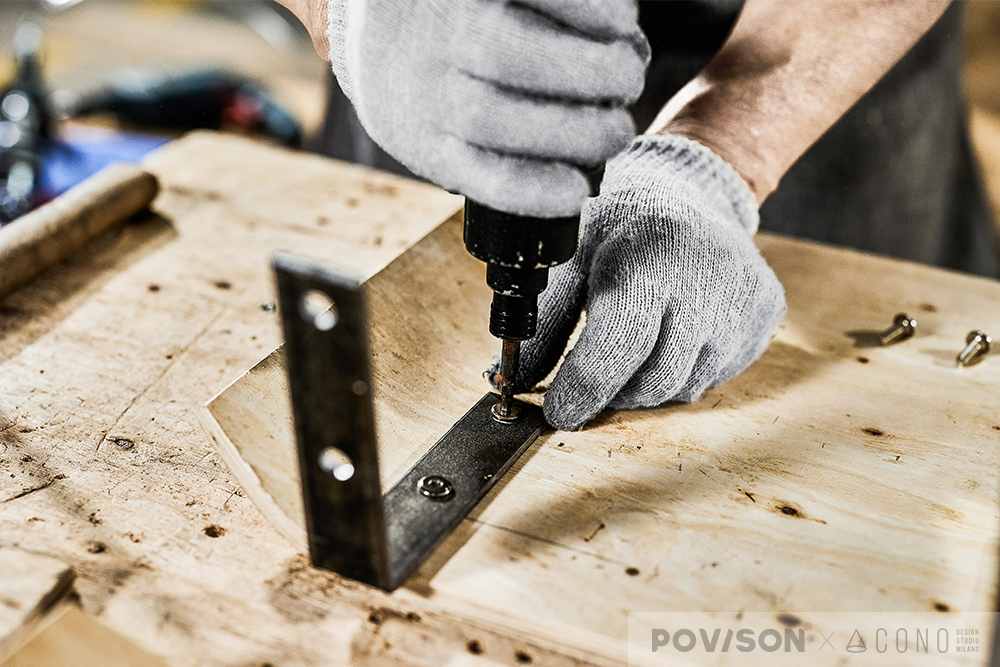 Independent design was once our long-cherished wish. It helps us express our brand's values more effectively and maximize the benefits for our customers. By reconsidering shapes, materials, and manufacturing processes, we strive to create safer and more comfortable products based on our value of humanity. Today, we are proud to announce that we finally have our own design team—Cono Studio to conduct independent design.
Povison values highly Cono Studio's design thinking, user experience, R&A, and design strategy approach. Those factors are crucial for developing products that meet the needs of users without sacrificing comfort and aesthetics. Based on this, we believe they are the perfect match to fulfill our design concept. Please remember that our goal is to please our customers by adding a new landscape to your home.
2. Cono Studio—The Bridge connecting Art and Life.
Cono Studio is a strategic design consultancy firm based in Milan, Italy. It offers clear and creative communication with all of their clients and delivers professional design thinking based on product. Through their effort, they have created numerous pleasing pieces that get praise from the market. Here are parts of Cono Studio's Prizes and Recognition:
1. Selected product – Microwave Toshiba 2019
2. National Runner up The James Dyson Award The James Dyson Foundation 2017
3. Prize Dreams Global Talent Design Contest Navigator 2017
4. Mention of honor Milano Montagna Festival Vibram Factory 2016
3. Great Expectations of the Collaboration with Design Studio
After studying Povison's archives, Cono Studio will infuse greater vitality into the brand by applying their enriched experience and profound insight into the design field. This excellent design team will join forces to enrich living room and dining room galleries for Povison's users under the Povison family of brands: Povison Donicy, and Povison Artines.
For this designer collaboration, the Cono Studio will design 12 new furniture types in total while two of which will launch in June. This collection is yearn to create elaborate pieces to be admired and relished with timeless style. Let's go into Cono's world!